Aliens in the Attic Lacks Anything Resembling Imagination
Christa Banister

Crosswalk.com Contributing Writer

2009

31 Jul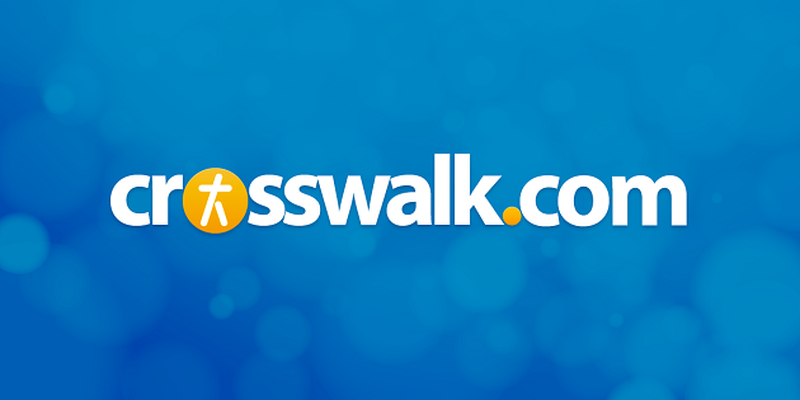 DVD Release Date: November 3, 2009
Theatrical Release Date: July 31, 2009
Rating: PG (for action violence, some suggestive humor and language)
Genre: Adventure, Fantasy, Sci-Fi, Family
Run Time: 86 min.
Director: John Schultz
Actors: Ashley Tisdale, Carter Jenkins, Austin Butler, Ashley Boettcher, Robert Hoffman, Kevin Nealon, Tim Meadows, Andy Richter, Doris Roberts, Gillian Vigman, Regan Young, Henri Young
When a movie like Aliens in the Attic isn't screened for critics, that's usually the first sign that it won't exactly be gracing the list of Academy Awards nominees. Or even a movie reviewer's "Best of 2009" list.

Sadly enough, the movie is so bland and utterly unimaginative that it's not even quite controversial enough (a la last year's Worst Picture winner The Love Guru) to be nominated for a Razzie either, which celebrates the worst in film. Even Paris Hilton's awful The Hottie and the Nottie elicited far more attention for being so flat-out awful.
In fact, the only reaction that feels appropriate for a flick like Aliens in the Attic is a good long sigh for whomever green-lighted this tediously boring mess in the first place.
And it's certainly no resumé boost either for Ashley Tisdale, who has shined as the sassy Sharpay in three High School Musical outings. If anything, Aliens in the Attic does little to inspire much faith in her career beyond East High. Not that Tisdale does a bad job of acting per say, but her lackluster lines and snotty big sister routine got old fast—really fast.
Also not doing the Aliens in the Attic any favors is the movie's ho-hum storyline which borrows liberally from Chevy Chase's Vacation flicks, War Games and Gremlins, minus those cute furry creatures, of course. But thanks to badly executed CGI, the look, feel and script are so benign that it's almost a disservice comparing Aliens in the Attic to those aforementioned flicks because they were far, far superior.
Now who knew that Clark Griswold's misguided adventures could be superior to anyone's?
Nonetheless, the winks and nudges to these better '80s movies do little to advance the cause. In true Vacation fashion, without all the slapstick humor, the Pearson family decides an escape to a quiet country cabin could really do the family some good. After all, Tom (Carter Jenkins) has just hacked into his school's computer to change his C's and D's to A's and B's. Not missing a beat, Tom's dad catches on, and his technology has wisely been confiscated. And Bethany (Tisdale) has far less volatile matters on her mind. Namely, she can't wait to parade around in her new bikini—not that their small town Michigan destination will provide the rays she's hoping for. And the parents, portrayed by Kevin Nealon (TV's Weeds and Saturday Night Live) and Gillian Vigman (The Hangover, Step Brothers) definitely look worse for the wear because of their kids' nonstop bickering, save for the only adorable kid of the pack, Tom and Bethany's sweet younger sister Hannah (Ashley Boettcher).
Joining what becomes an impromptu family reunion of sorts, Uncle Nathan (Andy Richter), Nana (Doris Roberts) and cousins Jake (Austin Butler) and twins Lee (Regan Young) and Art (Henri Young) meet up with the Pearsons at the cabin, hoping for a few days to reconnect. But when a movie is titled Aliens in the Attic, it doesn't take long to realize that catching up probably won't be part of the scheduled itinerary.
Instead, the kids and that annoying boyfriend of Bethany's—Ricky (Robert Hoffman)—will face a group of malevolent aliens who are making their way from the attic to the rest of the house, hoping to take over the human race. So what's the reason for their ill perception of humans? Well, it's never explained, but you just go with it.
With their clueless parents none the wiser, the kids have to band together to defend their home from the unwelcome little creatures who are animated in the fashion of a "Bugs Bunny" cartoon—and that's still being too generous. But at least the integration of the aliens keeps all the family bickering at bay for the remainder of the flick's 86-minute running time.

Small glimpses of inspiration are found in a couple of decently executed jokes involving a rotary phone, but aside from that, the movie's banal title pretty much tells you everything you need to know. There are aliens in the attic, and really, there's no compelling reason for the audience to care, which inevitably begs the question: Surely, Hollywood can offer children and their long-suffering parents far more substantive and entertaining kiddie fare, can't it?
CAUTIONS:
Drugs/Alcohol: Social drinking.
Language/Profanity: Several instances of the Lord's name in vain plus a couple of minor expletives.
Sex/Nudity: None, but there's sexual innuendo involving Bethany and her boyfriend Ricky. Apparently, Ricky has been lying to Bethany's family and said he's in high school, but at 18, he's now too old to be. But he's still keen on getting as far as he can sexually with her. For a good chunk of the movie, Bethany prances around in her bikini.
Violence: The aliens (with the exception of one peace-loving one) want to take out the humans in several "battle" scenes.
Christa Banister is a full-time freelancer writer, specializing in music, movies and books-related reviews and interviews and is the author of two novels, Around the World in 80 Dates and Blessed Are the Meddlers. Based in St. Paul, Minn., she also weighs in on various aspects of pop culture on her personal blog.
For more information, including her upcoming book signings and sample chapters of her novels, check out her Website.