All Saints Should March into a Viewing of This Uplifting True Story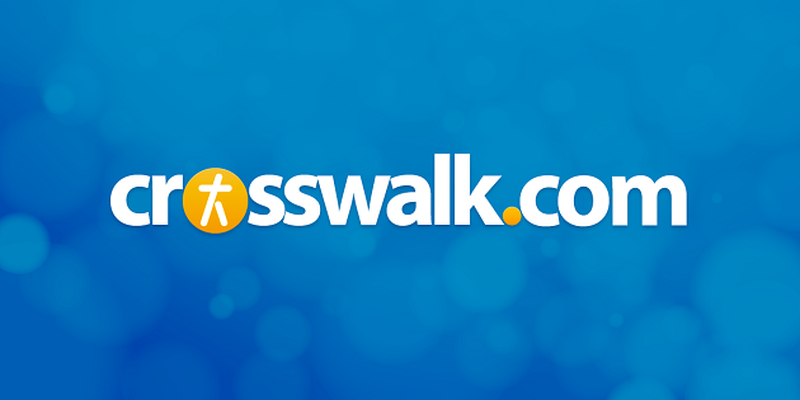 Artfully blending family-friendly entertainment with deeply personal questions of faith, All Saints not only succeeds as a compelling movie, but also demonstrates what the Church can accomplish when fully invested in a community. 3.5 out of 5.
 
Synopsis
Based on true events, All Saints follows Pastor Michael Spurlock (John Corbett, Ramona & Beezus, My Big Fat Greek Wedding) after he's commissioned to lead the small church of All Saints in rural Tennessee. Michael's appointment is largely a formality. The congregation has dwindled to a handful of devoted members, and Michael is simply there to keep the lights on until his superiors can find a good buyer. However, when Michael is approached by a group of Karen refugees from Burma – farmers struggling to create a new life for themselves in America – he believes God is calling him toward a different path. Together, the two groups begin farming the Church's fertile land in order to pay off their debts and provide much-needed food for the Karen people. It seems like an impossible plan, but for the people of All Saints, God moves in mysterious ways.
RELATED: Our 2004 interview with John Corbett about his faith and the roles he's chosen
 
What Works?
Possibly the best aspect of All Saints is that it manages to remain PG-rated without sacrificing story or relying on the usual Christian clichés. All the characters behave and respond realistically, not as idealized versions of people. This allows for a number of winning performances, though Barry Corbin as the cantankerous Forrest and Nelson Lee as the longsuffering Ye Win are easily the most dynamic. While it remains positive, the film never downplays the frustration or hardships of its characters. This allows viewers to connect with the story on a very personal level, and reminds them nothing great was ever accomplished without hard work. All Saints was filmed on location with the real church and farmland serving as the backdrop. It's a small thing, but it gives the movie a nice, organic feeling it wouldn't otherwise have.
 
What Doesn't?
While Corbett brings an infectious optimism to the role of Michael, he has a harder time at nailing tender scenes. This can lead his character to appear indifferent or just downright rude after tragic events. Perhaps this wouldn't be such a problem if not for Ye Win, who frequently proves himself to be vastly more interesting than Michael. In fact, given what the movie tells us about him, it's a shame the story wasn't shown from Ye Win's perspective. There are also a few extraneous plotlines which never reach completion. Issues such as the family's precarious finances, or a young friendship between two boys, are simply resigned to the spiritual ether. These flaws don't damage the movie too badly, but they're not exactly fulfilling either.
 
Christian Worldview Elements / Spiritual Themes
All Saints is overflowing with spiritual commentary. Aside from the moments of prayer, worship and Scripture reading which regularly appear throughout the film, All Saints poses several hard-hitting questions about the nature of miracles, and the purpose of the Church:
Are congregations truly willing and equipped to help those in need?
Are we prepared to welcome all Christians into fellowship, or just the ones who share our culture and appearance?
How can we claim to care about our neighbor or the refugee if we turn them away?
What, if anything, is wrong with Christians partnering alongside agnostics or individuals from different religions if it serves a common good?
This is just a sampling of what All Saints brings to the table. The film also pulls back the curtain and takes a look at the internal mechanics of a small church. Though no one is ever portrayed as a villain, it does reveal how disagreements and competing agendas within the church are common, and sometimes not everyone can get what they want.
 
CAUTIONS (may contain spoilers)
MPAA Rating: PG for thematic elements
Language/Profanity: Talk of "Old Cranks"; "Hell"; the Lord's name is taken in vain once.
Sexuality/Nudity: A husband and wife are shown together in bed fully clothed; a kiss between spouses; a wife leaves her husband.
Violence/Frightening/Intense: A man breaks a glass; a man is hit on the head with a police club; a woman is arrested; some teenagers get in trouble for fighting; Ye Win talks about fighting in a war and conditions in a refugee camp where children were raped; Forrest mentions his time in Vietnam; a picture of a gun is shown; Michael allegedly threw coffee at his last boss.
Drugs/Alcohol: Adults are briefly shown drinking beer.
 
The Bottom Line
RECOMMENDED FOR: Christians, families, missions workers, history buffs, people who enjoy an uplifting story, pastors looking to become more involved in their community.
NOT RECOMMENDED FOR: Small children, only because young ones are likely to get bored.
All Saints, directed by Steve Gomer, opened in theaters August 25, 2017; available for home viewing December 12, 2017. It runs 108 minutes and stars John Corbett, Cara Buono, Barry Corbin, Nelson Lee, Myles Moore and Chonda Pierce. Watch the trailer for All Saints here.
 
Ryan Duncan is Entertainment Editor for Crosswalk.com.
Publication date: August 22, 2017
Image courtesy: ©AFFIRM-Provident