Plenty of Family Fun on This Road Chip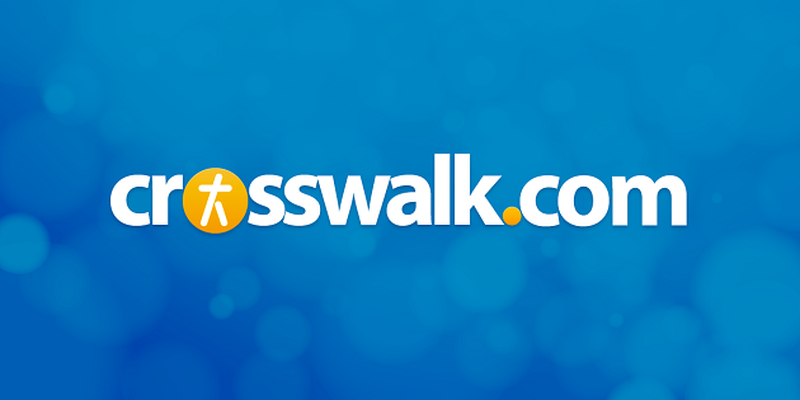 DVD Release Date: March 15, 2016
Theatrical Release Date: December 18, 2015
Rating: PG (for some mild rude humor)
Genre: Animation, Adventure, Comedy, Fantasy, Family, Music
Run Time: 86 minutes
Director: Walt Becker
Cast: Jason Lee, Josh Green, Tony Hale, Justin Long, Matthew Gray Gubler, and Jesse McCartney
It's not a Christmas movie, but there's plenty of family-friendly fun in the latest installment of the Chipmunks series. The story opens with the Chipmunks throwing the kind of party that is the stuff of teen dreams and parents' nightmares. It's meant to be a surprise birthday/going away affair for Dave (Jason Lee, The Incredibles) who's heading to Miami for a record release party. It's a surprise, all right. Ah well, parenting is never an easy task, all the more so when the 'kids' are as high-maintenance as Alvin (Justin Long), Simon (Matthew Gray Gubler), and Theodore (Jesse McCartney).
On the whole, though, things are going well for Dave, who found a new girlfriend, Sam (Kimberly Williams-Paisley, We Are Marshall), since we saw him last. Many single parents will wince in sympathy as Dave does the whole 'let's meet the kids' routine. Kids of single parents will feel more for the Chipmunks when it's a less-than-happy occasion. It's not Sam they object to—it's her son, Miles (Josh Green) a teenager who proves to be a match for the 'Munks and their schemes. It's mutual dislike at first sight so when the Chipmunks think they've sussed out Dave's plan to propose, Miles is persuaded to join forces to stop the wedding bells. If you think this is going to go well, you obviously don't know the Chipmunks. Fortunately, when things go wrong, they go hilariously wrong.
The real villain in the piece is not Miles, but hapless TSA Agent Suggs (Tony Hale, Stranger Than Fiction). After an unfortunate airplane incident—it wasn't really Theodore's fault—Suggs tracks the Chipmunks across the country with the single-minded fervor of Javert chasing Valjean in Les Miserables. While our heroes are never in any real danger, the race is real—and really fun. Hale is a Don Knotts kind of villain; bumbling, determined, and highly entertaining.
As far as the other adults go, Lee isn't onscreen all that much but he is still the quintessential Dave. His signature bellow of "Alviiiiiin!" makes several appearances but not so many as to be annoying, and it's clear he loves his furry family. Williams-Paisley is a little blah as Dave's supposed loved interest. Not only is there no discernable chemistry between them—even in a family friendly way—she's just kind of forgettable. But the grown-ups are just the backdrop to the story anyway; this movie belongs to the kids.
Green hits all the right notes as Miles, antagonist-turned-road buddy. He manages to be appropriately threatening, wounded, charming, and dorky as needed. It's hard to out-Alvin Alvin, but Miles manages. "Everyone has a little Alvin in them," Green says. "You know, that voice inside that says, let's go out there and cause a ruckus." Indeed. That's why we love the mischievous little guy. The Chipmunks themselves are all just as cute and cuddly and funny and accident-prone as ever. It's a testament to modern special effects and good acting by all four that watching Miles and the Chipmunks relate to each other seems completely natural.
While not a musical in the classic sense, there are plenty of melodic moments as the Chipmunks put their signature spin on well-known hits including Uptown Funk, Turn Down For What, and Juicy Wiggle. Their cross-country journey makes for quite the nationwide dance party, giving the Chipmunks plenty of scope to do what they do best (make music) while also doing what they do second-best (which, Simon points out, is wreak havoc "on land, sea, and air").
But there's more to this story than cute critters, catchy music and groan-worthy jokes. It touches on the fear of abandonment common to adopted children, the peculiar difficulties of blended families, and the importance, when you're wrong, of making really good apology (preferably with choreography. And a guest star. But that part could be Chipmunks-specific).
Director Walt Becker said, "We set out to make a movie that adults and kids would enjoy." Mission accomplished; there is much in Alvin and the Chipmunks: The Road Chip to please viewers of all ages.
CAUTIONS (may contain spoilers):
Drugs/Alcohol: There's quite a lot of drinking, though none by under-age humans or animals. Several scenes in a bar, a New Orleans parade involves Suggs drinking moonshine and waking up the next day in a room full of people with no memory of what happened the night before.
Language/Profanity: A few things along the lines of "screwing up," "oh my God," and an exclamation of "Holy Christmas"
Sex/Nudity: A little mild flirting and the occasional chaste kiss.
Violent/Frightening/Intense: The Chipmunks get in plenty of scrapes but they're not so scary and no one gets permanently damaged. The worst is probably the moment in a bar brawl when a man's face is impaled with multiple toothpicks. There's also one flying furry missile that hits a man's crotch and a Chipmunk is hit by a car but only suffers minor injuries.
Publication date: December 17, 2015