American Made Scores in the 80s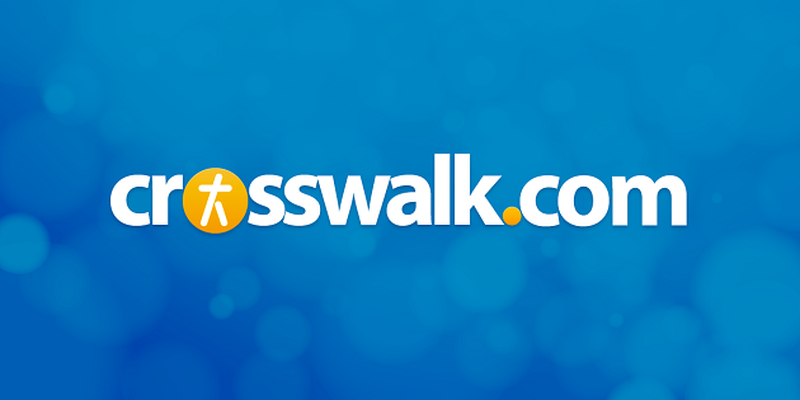 Barry Seal (Tom Cruise) is not the brightest bulb in the lamp, and his moral compass is clearly broken, but you can't help but root for him. American Made may leave you shaking your head in dismay, but if you want a fast-paced, interesting look at scandals of the 80's, this is your movie. 3 out of 5.
 
Synopsis
Based on a true story of a good ol' boy pilot who got on the wrong side of the law… or not, depending on who you ask. It's hard to tell when the CIA is involved. There's a moment in American Made when Lucy Seal (Sarah Wright) confronts her husband Barry after he moves the family in the middle of the night to a safe house in another state. Barry's response? He literally throws money at her. That pretty much sums him up: Barry thinks cash solves everything. He'll do anything for anybody as long as they show him the money. Drug smuggling, gun-running—it's all legal if you're the good guys, right?
 
What Works?
They've pretty much nailed the eighties, starting with the studio logos as the film opens. The look, the feel, it's all there, especially in Seal's new home, the small Arkansas town of Mena. TV footage of the era is woven throughout, adding another level of realism.
Barry is the polar opposite of Cruise's character in this summer's The Mummy, and much more appealing. He periodically breaks into the story via VHS recordings. These confessional booth moments punctuate his adventures and explain how reasonable it was (according to Barry) to get involved in all the craziness. You don't get the idea that Barry's a criminal at heart; he just let one thing lead to another until he's in too deep. It is, indeed, a slippery slope.
Barry's CIA contact "Schafer" (Domhnall Gleeson) puts a human face on the CIA—and a mighty flawed one at that. Responding as much to peer pressure as current events, Schafer persuades his bosses to back one morally dodgy project after another. It does not inspire confidence in U.S. involvement in foreign affairs.
 
What Doesn't?
While the language is probably appropriate for the characters involved, it is rough. And seriously: would a husband and father really walk away from a steady job on the vague promises of a guy who claimed to be CIA? Did he have to fly so ridiculously low to take his reconnaissance photos? There are missing pieces to these and other puzzles.
 
Christian Worldview Elements / Spiritual Themes
One of the drug cartel gives Barry a cross and tells him "God will keep you safe." And, for a long time, He did.
But you could look at Barry's eventual downfall as proof of Numbers 32:23 "…be sure that your sin will find you out."
It's noted at the end that one of Barry's fellow drug/gun runners "found God" and became a preacher.
 
CAUTIONS (may contain spoilers)
MPAA Rating: R for language throughout and some sexuality/nudity
Language/Profanity: There's plenty of profanity; f-bombs drop regularly and sometimes reference one's mother. D**n (sometimes paired with "God"), s**t, and c**t are heard; Schafer has a bumper sticker on his cubicle wall that includes the word pu**y.
Sexuality/Nudity: The Seals enjoy a healthy sex life; we see them proving it in the shower and in the cockpit of a plane while in flight. A man says women's "panties come off" at the sight of a man in uniform. Pornographic magazines are glimpsed, as is a scantily-clad woman. A woman grabs the rear end of her husband for a quick squeeze. Barry moons his family a couple of times as a joke.
Violence/Frightening/Intense: There are a lot of men with guns, some shooting, explosion, occasional dicey moments in flight, and so on. Violence is more implied than shown.
Drugs/Alcohol: The characters don't seem to use drugs, just deliver them. They do smoke some and drink a lot.
 
The Bottom Line
RECOMMENDED FOR: Tom Cruise fans, conspiracy buffs, pilots, anyone who lived through or is interested in the eighties.
NOT RECOMMENDED FOR: Viewers who don't want their good opinion of the CIA tarnished, aren't willing to put up with foul language, or don't like to see a self-confessed drug smuggler as the 'hero' of a movie.
American Made, directed by Doug Liman, opened in theaters September 29, 2017; available for home viewing January 2, 2018. It runs 115 minutes and stars Tom Cruise, Domhnall Gleeson and Sarah Wright. Watch the trailer for American Made here.
 
Susan Ellingburg spends most days helping to create amazing live events and most nights at the movies, at rehearsals, or performing with vocal ensembles in the Dallas area. This leaves very little time for cleaning house. A natural-born Texan, Susan loves all things British, Sunday afternoon naps, cozy mysteries, traveling with friends, and cooking like a Food Network star (minus the camera crew).
Publication date: October 1, 2017
Image courtesy: ©UniversalPictures