An American Reunion to Skip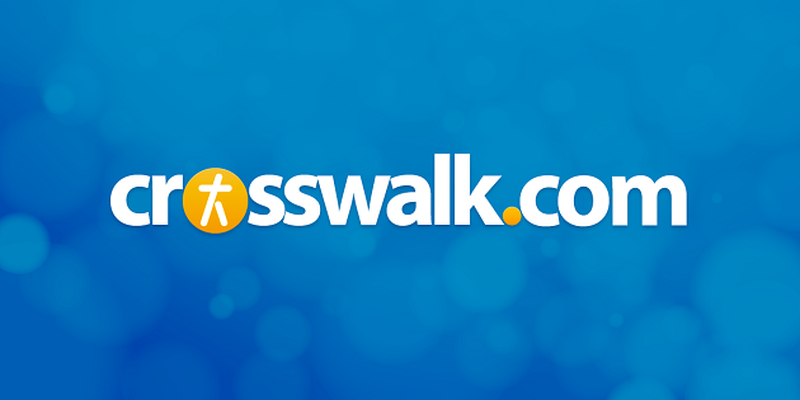 DVD Release Date: July 10, 2012
Theatrical Release Date: April 6, 2012
Rating: R (for crude and sexual content throughout, nudity, language, brief drug use and teen drinking)
Genre: Comedy, Sequel
Run Time: 113 min.
Directors: Jon Hurwitz,Hayden Schlossberg
Cast: Jason Biggs, Alyson Hannigan, Chris Klein, Thomas Ian Nicholas, Seann William Scott, Tara Reid, Mena Suvari, Eddie Kaye Thomas, John Cho, Jennifer Coolidge, Eugene Levy, Ali Cobrin
EDITOR'S NOTE: The following review contains discussion of mature and explicit subject matter. Parents, please be advised.
The East Great Falls class of 1999 is back. Did you miss them? No? They sure did miss each other, as American Reunion shows.
The guys and gals of American Pie have decided to have a thirteenth class reunion, and you're invited to join them as they reconnect with each other and attempt to revisit—and possibly recreate—the high-school antics that launched this teen-sex franchise well over a decade ago. The characters are older if not much wiser in this sequel, and so are the jokes.
Jim Levenstein (Jason Biggs) is married to high school classmate Michelle Flaherty (Alyson Hannigan, TV's How I Met Your Mother), but something's amiss in their relationship. Things aren't going too well in the intimacy department. While sitting in bed together, the two pursue their own activities: Michelle calms their fussy child while Jim works on his laptop. When Michelle heads to the bathtub, leaving Jim alone on the bed with his computer, he pulls out a tube sock, clicks on an Internet porn site, and . . . yes, it's that kind of movie. The kind where the man's child walks back into the bedroom during his father's act of self-gratification. The kind where the father hurts himself trying to conceal his action, and, when he heads to the bathroom for a bandage, discovers his wife masturbating in the tub.
That's all in the first few minutes of American Reunion.
The story that follows has Jim and Michelle trying to reconnect with each other by spending a weekend away at Jim's childhood home. His dad (Eugene Levy, Astro Boy) still lives there, and has kept Jim's room as it was in high school, complete with pornographic magazines in the drawer of Jim's bedside table. (If you're guessing that Jim's dad will walk in on him just as Jim is checking out the centerfold, then you're way ahead of the movie.)
There's another reason for the weekend getaway: a thirteen-year reunion for Jim and the class of East Great Falls. The teens are now adults, some more successful than others, but they're eager to reconnect. There's sportscaster Oz (Chris Klein), architect Kevin (Thomas Ian Nicholas), world traveler Finch (Eddie Kaye Thomas) and put-upon temp worker Stifler (Seann William Scott, Cop Out). Some of them have unsettled feelings about the women they knew in high school—back when they made a pact to lose their virginity before they graduated. They're no longer virgins, but Oz still pines for Heather (Mena Suvari), Kevin wonders what might have been with Vicky (Tara Reid) and Finch can't live down his reputation for sleeping with Stifler's mom (Jennifer Coolidge, TV's 2 Broke Girls).
If there's a message among the predictably "outrageous" gags in American Reunion, it's delivered to Jim by his father, who cautions that although married couples become moms and dads, they need to remember that they're also husbands and wives. They need to maintain intimacy even through the disruptions that come with parenthood. But no sooner is that core message uttered than the film returns to the low humor the American Pie series is known for.
The cast plays these familiar characters well, but the material doesn't exactly call for them to stretch their acting muscles. Nor does the movie contain a single memorable image, although no one who's interested in these movies will be scrutinizing the technical aspects of the filmmaking.
American Reunion is about what you'd expect from a franchise well into its second decade—a teen sex comedy about characters that long ago left their teenage years behind. At moments in American Reunion, the characters show signs that they're ready to grow up. Isn't it time for the movie's potential audience to do the same?

CAUTIONS:
Language/Profanity: Lord's name taken in vain; several crude references to male and female anatomy; explicit sexual language can be heard on Internet porn sites that a married man views; multiple uses of the "f" word; several verbal references to masturbation and premature ejaculation.
Alcohol/Smoking/Drugs: Several scenes of drinking, including a birthday party where the birthday girl has just turned 18; a man and woman share a joint.
Sex/Nudity: A married man looks at Internet porn sites and discovers his wife masturbating in a bathtub; later he looks at a Dr. Phil Web site with the title, "Is Your in a Sexual Life in a Rut?"; a wife takes off her top and is seen in her bra; a character who's just turned 18 and who is drunk removes her top and comes on to a married man, who ends up carrying her, unclothed above the waist, while she's unconscious; bikini-clad women have bottoms that expose most of their buttocks; a woman bends over, and her thong-like underwear is shown between her legs; a man rubs a picture of a woman on his crotch; a man slaps women's behinds; a man's penis is shown; pornographic magazine covers are shown, and characters look at the inside pages; jokes about homosexuality; gay characters discuss their sexuality and kiss each other; nude male backsides are shown; a woman in her underwear gives a man a massage in bed; erotic dance moves; a T-shirt reads "Orgasm Donor"; implied oral sex; a woman grabs a man's crotch.
Violence/Crime: A man defecates into a cooler as a form of retaliation, and another man reaches into the cooler and removes his feces-covered hand; men jump off a roof; men fight a group of younger boys.
Marriage/Religion: Married characters are tempted with infidelity; one couple decides they need to spend more time in the bedroom; advice is offered that when people become a mom and dad, it's important that they don't stop being husband and wife; a reminiscence about Hebrew school.

Questions? Comments? Contact the writer at crosswalkchristian@hotmail.com.