An Inconvenient Sequel is Both Challenged & Challenging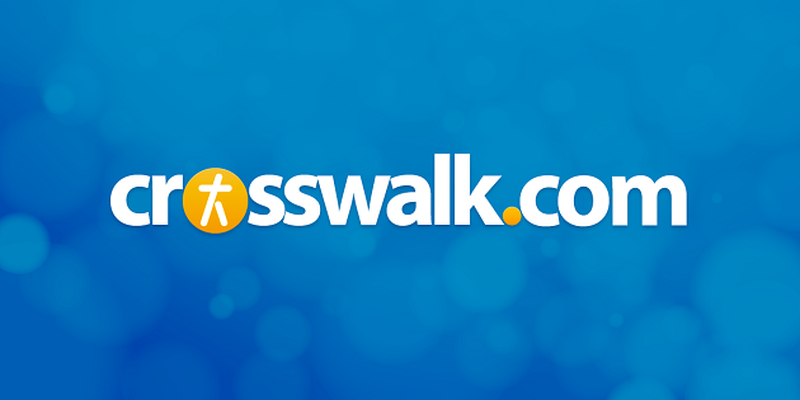 Sure to inspire some and be scorned by others, Al Gore's latest offering is an updated look into the world of climate science, global politics, and one man's struggle to make a difference. For filmmaking neither particularly stunning nor shabby, An Inconvenient Sequel: Truth to Power earns 2.5 out of 5.
 
Synopsis
11 years after the Oscar-winning, Nobel Peace Prize-garnering documentary An Inconvenient Truth, former Vice President-turned-climate-activist Al Gore hosts this follow-up documentary, in which there are a few key threads to follow:
First, there are snippets of climate science updates. For example, large-scale weather disasters have been increasing in magnitude, and over the past 15 years, most have ranked as the hottest bunch in recorded human history. We also get a glimpse of what Gore has been up to: traveling the world to hold "climate leadership" trainings, educating and advocating for policy change - specifically in favor of wind and solar energy. The film eventually moves to the Paris Climate Conference of 2015, giving a peek behind the curtain at some of what it took for the nations of the world to reach the ensuing agreement.
The film's aims are both hope for the future and dismay at certain obstacles, and it ends in a call to action, yet largely An Inconvenient Sequel feels like a mere window into Gore himself - what drives him, how he's changed over the years - rather than a scientific exposé or a persuasion piece.
 
What Works?
It's often inspiring to observe an activist dedicated to and passionate about a large cause outside himself. While many still dislike or disagree with Gore as a politician or even a personality, it's clear that his beliefs are rooted, his conviction doesn't preclude a certain kind of deep humility, and he holds great optimism and hope for the boundless creativity and future of human beings.
I could relate to his expressing that he's often felt like his work on this issue has been "a personal failure" when things moved more slowly (or not at all). When discussing periods of frustration and setback for climate activism, he seemed to understand that money was often at the root of his opposition, and as a result rarely called out individual people as enemies. It was refreshing to hear him admit, "I don't know any other way to do it," about his passion for preserving the earth - indicating a resolve to act but also an openness to allow his approach to evolve as the future unfolds.
Beyond Gore, we also get a few interesting snippets of others with whom he works. We hear updates from earth scientists from different nations. We see U.S. politicians both red and blue making strides to lower pollution, or (as in the increasingly-flooded Miami) taking steps to preserve cities built in the path of rising seawater. In the footage surrounding the Paris climate talks, ministers from India remind us that poor people and developing nations face the brunt of climate change and yet don't have the resources to fund more earth-friendly initiatives. This is justly convicting from a first-world, western perspective, where the heaviest brunt of bearing climate-related progress is... merely inconvenient, as these films' titles so aptly point out.
 
What Doesn't?
The details and specific claims of this documentary are ripe to be picked apart and disputed, and as with most documentaries, the film holds various shades of truth, truth-stretching, opinion, agenda and distortion. If An Inconvenient Sequel is aimed at skeptics, or those not well-immersed in the latest climate science, it doesn't do a great job of presenting a case for man-made climate change. This is not a documentary likely to become beloved of those who disliked the Obama presidency, or who view national energy policy as an economic debate, rather than a moral or an environmental one.
It also unequivocally presents the 45th U.S. President as a setback in the fight for good policy, science, and environmental health, which will not feel fair or engaging to those who voted for and support President Trump (though he is only featured in a few moments of the film).
 
Christian Worldview Elements / Spiritual Themes
Here's where the rubber meets the road.
This film maintains a call to conviction, personal responsibility, and deep-seated hope in a bright future. In the moment where Gore boils down his personal fire for this journey, he quotes from Deuteronomy 30, in which the Lord offers Israel the promise of life and prosperity when they follow the Lord and keep the Lord's commands:
"See, I set before you today life and prosperity, death and destruction... Now choose life, so that you and your children may live."
Feel free to decry the irony in someone on the left preaching about "choosing life" when it suits. But to stay on the topic of creation care, doubtless many in the Crosswalk audience would prefer Gore - if he's going to use the Bible - would cite verses about man's dominion over the earth, warnings about worshiping creation instead of Creator, and/or prophecies about how it all ends regardless of what we do or fail to do. Still, Gore confesses that he lives out his Christian faith in great part by working to honor, respect, steward and preserve the earth given to us by God - and in so doing, to preserve and respect the human life upon it as well. This is our home, he reminds us, and the only one we have in this life. Those who disagree with his fiscal or political ideals, or who remain unconvinced that the Anthropocene is making drastic and unique changes to the planet, can still be called to ponder how we "choose life," and what kind of sacrifice and hard work that might mean on a larger scale.
We get a highly literal "world view" when Gore shows pictures from the recently launched Discover satellite, which are brilliant, marble-like shots of the entire earth in pristine clarity. To see those pictures, and hear Gore's admonishment to "leave the planet better than we found it," makes it hard to ignore how easily humans forget the big picture for our small and petty distractions. The film's hope in a bright future is one worth contemplating.
 
CAUTIONS (may contain spoilers)
MPAA Rating: PG for thematic elements and some troubling images
Language/Profanity: n/a.
Sexuality/Nudity: No sex or nudity, but an illustrated piece of art which depicts a woman with exposed breasts is briefly shown.
Violence/Frightening/Intense: News footage of hurricanes and other disasters, including people screaming and running. Footage from, and discussion of, the November 2015 Paris terrorist attacks. Famine and drought are discussed, and there is news footage of migrants fleeing.
Drugs/Alcohol: n/a.
 
The Bottom Line
RECOMMENDED FOR: Those with a budding interest in climate science or environmentalism. Those interested in an introduction to alternative forms of energy. Folks who appreciate discussions of issues wrapped in human interest stories. Anyone who was moved by An Inconvenient Truth and wants to know what happens next. Those considering how they might do more to steward and conserve the earth. Those who need encouragement in their desire to resist corrupt, earthly institutions.
NOT RECOMMENDED FOR: This film is likely too introductory to hold particular appeal for anyone well-versed in climate science and global climate discussion. It's certainly not for those who want documentaries to convince them of a new viewpoint, or for those deeply opposed to hearing about this issue from a leftist figure. Neither will it be impressive to film buffs who don't have an interest in the subject matter, as cinematic excellence is not the goal.
An Inconvenient Sequel, directed by Jon Shenk and Bonni Cohen, opened in limited theaters July 28, 2017, wider August 4, 2017; available for home viewing October 24, 2017. It runs 99 minutes and stars Al Gore. Watch the trailer for An Inconvenient Sequel here.
 
Debbie Holloway is a storyteller, creator, critic and advocate having adventures in Brooklyn, New York.
Publication date: July 28, 2017
Image courtesy: ©Paramount