Annie Update Fails to Cast Hope, Impact Emotions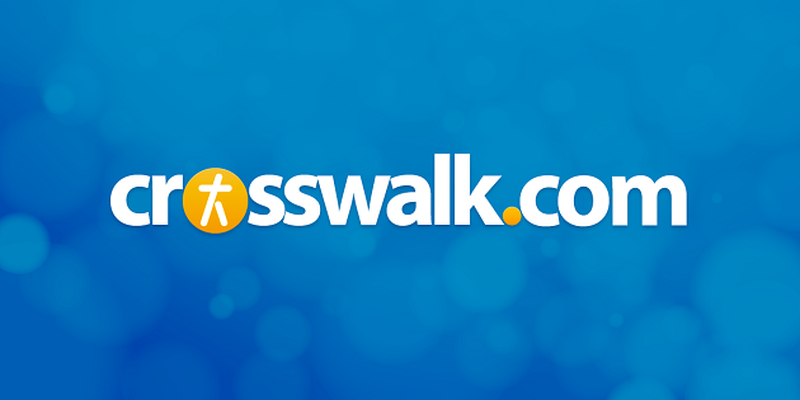 DVD Release Date: March 17, 2015
Theatrical Release Date: December 19, 2014
Rating: PG (some mild language and rude humor)
Genre: Comedy, Family, Drama
Run Time: 118 minutes
Director: Will Gluck
Cast: Quvenzhané Wallis, Cameron Diaz, Jamie Foxx, Rose Byrne, Bobby Cannavale, Stephanie Kurtzuba
The sun has come out on another go-round for Little Orphan Annie, that curly-haired moppet who's the poster child for the power of positive thinking. Academy Award nominee (for Beasts of the Southern Wild) Quvenzhané Wallis is certainly perky and charming enough to be the eternally-optimistic Annie. In fact, her performance garnered one of two Golden Globe nominations for the film. The other Golden Globe nod is for a new song called "Opportunity" which was a lovely, heartfelt number, although I found Wallis's mannerisms in her performance of it oddly distracting. The moment was sweet, though, and it was a rare misstep for Wallis, whose bright smile, bouncy hair, and sassy attitude are the best things about the movie.
Producers Jay Z and Will Smith envisioned this Annie as "a modern re-imagining of a beloved musical" and it certainly works better than the star-studded but hopelessly lame 1982 version. Neither of them can hold a candle to the original Broadway production, but this one gets points for trying. They've updated aspects of the story, with varying degrees of success, added an urban vibe to the music (a hit-or-miss proposition that sometimes works, and sometimes…), and even managed to make the horrible Miss Hannigan (Cameron Diaz, The Other Woman) a teeny bit sympathetic. Unfortunately they also took a delightful, heart-warming story and turned it into a flat, mostly dull movie.
In this twenty-first century version little Annie isn't an orphan, she's a foster kid. The fabulously wealthy Daddy Warbucks has morphed into Will Stacks (Jamie Foxx, White House Down), a billionaire who built his fortune in the cell phone business and now wants to be mayor of New York, but only because it will be good for business. After video of Stacks pulling Annie out of harm's way goes viral, his slimy campaign manager (Bobby Cannavale, Chef) convinces Stacks that Annie will help him in the polls. That she does, becoming an online sensation in her own right along the way. Of course, the big question is who needs who more? Workaholic, germophobic Stacks is so closed off he doesn't even have housekeeping staff, relying on a 'smart house' to meet his needs while keeping others at a distance. Naturally, the irrepressible Annie is not going to let his gruff attitude or unfortunate tendency to spit keep her at bay.
Musicals always take a larger than usual suspension of disbelief—the average person rarely bursts into song in the middle of a conversation—and this one often feels more awkward than most. A prime example: Stacks sounds good but looks particularly uncomfortable as he sings to Annie during a helicopter ride. With the exception of "Hard Knock Life" the choreography is amateurish and forgettable. Most of the singing is... well, better than we got in Mamma Mia. Occasionally it's even quite nice.
Most of the comic moments in Annie traditionally come from Miss Hannigan, a woman who proves the term "falling-down drunk" is not just an expression. Diaz, who knows a bit about physical comedy, makes the most of her sight gags. Her game of drunken Twister (played all by herself) says volumes about the character. Stephanie Kurtzuba's performance as a kleptomaniac government worker also provide some amusing moments.
The Broadway show offered everyone in the U.S. a "New Deal for Christmas" but this Annie doesn't seem to cast a very wide net of hope. She comes out on top, and there are some indications a little love will be spread around, but it just doesn't have that big emotional impact of the original. It's not awful; kids will probably like it well enough. No doubt the sun will come out tomorrow, but you can bet your bottom dollar this Annie is not likely to become a classic.
CAUTIONS (may contain spoilers):
Drugs/Alcohol: Miss Hannigan is an alcoholic who is almost constantly drunk. Drinking also shown in social situations; characters go to a bar and drink quite a bit there.
Language/Profanity: It's PG so there aren't a lot; one "OMG," an exclamation of "Sweet Lord," a**, da**, he**. Someone reportedly says "bit**" but I missed it. One odd, colorful colloquialism "Don't pee in my ear and tell me it's warm rain."
Sex/Nudity: A number of sexual innuendos, mostly (but not always) from Hannigan. Several cleavage shots. Hannigan's wardrobe is generally inappropriate but the camera doesn't linger on it. This rendition of the song "Easy Street" is definitely on the sultry side.A couple of kisses.
Violent/Frightening/Intense: Hannigan is loud and threatening, occasionally grabbing a child in a menacing way. Annie falls in front of an oncoming vehicle, but is promptly rescued. A woman punches a man in the face, but it's quick (and well-deserved). There's a helicopter/car chase scene at the end that could be intense (but wasn't, particularly).
Publication date: December 19, 2014