As an Apocalyptic Adventure, City of Ember Shines Bright
Christa Banister

Crosswalk.com Contributing Writer

2008

10 Oct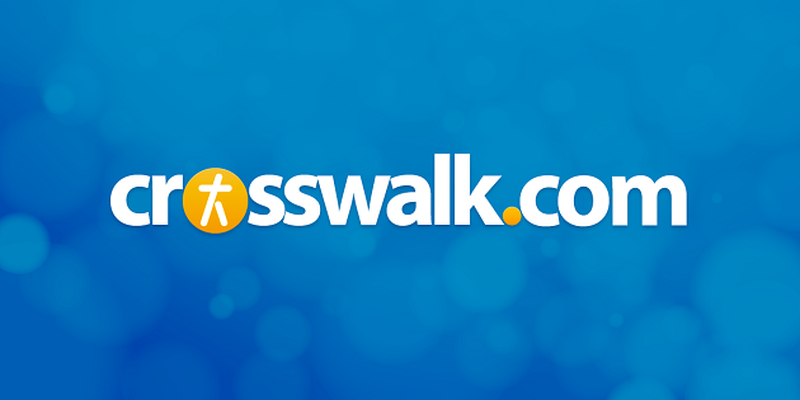 DVD Release Date: January 20, 2009
Theatrical Release Date: October 10, 2008
Rating: PG (for mild peril and some thematic elements)
Genre: Adventure/Fantasy
Run Time: 95 min.
Director: Gil Kenan
Actors: Bill Murray, Tim Robbins, Saoirse Ronan, Harry Treadaway, B.J. Hogg, Mary Kay Place, David Ryall, Ian McElhinney, Mackenzie Crook, Amy Quinn, Catherine Quinn
Much like this past summer's Pixar gem Wall·E, City of Ember also explores the aftermath of the end of the world in a decidedly family-friendly format. And while it's never quite explained what exactly led to Earth's untimely demise, there are still glimmers of life, thanks to an underground city appropriately named Ember.
Consider yourself warned, though. To fully appreciate this apocalyptic adventure, a full suspension of disbelief is definitely required. Basically when it's all said and done, there are countless details the audience is just supposed to roll with—namely what provoked a group of scientists, simply referred to as The Builders, to fashion what's essentially a lo-fi city strung together by stray wires and twinkling Christmas tree lights. Apparently they knew something that everyone else didn't, but why?
Whatever made The Builders construct a slightly more sophisticated fallout shelter, they also had the foresight to know that their brilliant invention wouldn't stand the test of time, even leaving behind a set of specific instructions on how to escape Ember's man-made confines. Over time, however, these instructions are misplaced, which of course plays a vital part in the story.
Meanwhile in Ember, we're briefly introduced to a few of the city's inhabitants. There's the portly mayor (Bill Murray) who you can't help but get a bad feeling about immediately, given his insatiable appetite for attention and the people's approval. And there's Mr. Harrow (Tim Robbins) who has all but given up on the possibility that life exists outside of Ember, much to the chagrin of his headstrong son Doon (Harry Treadaway) who, much like the son did in Bee Movie, just received his "assignment" (a.k.a. first job) as a pipe layer. This wasn't the gig that Doon had originally drawn from the hat, mind you, but after he traded with his pal Lina (Oscar-nominated Saoirse Ronan from Atonement), who was far more excited about being a messenger than he was, Doon couldn't wait to have access to the city's rapidly deteriorating generator. Hoping to fix the city's frequent problem of blackouts, which were getting longer as the days passed, Doon was determined to make a difference, even if his dad constantly discouraged his efforts.
But aside from this quick set-up, we don't really learn much more about the characters—what drives them, what makes them tick. Really, this story could've involved anyone, and it wouldn't have made much of a difference (something the book on which the movie is based probably fleshed out far better). Thankfully, the lack of character development is mostly made up for with an unraveling mystery that gets more intriguing with each new discovery.
Like the majority of the stories that Walden Media adapts for the big screen, children are the heroes yet again when Lina has a hunch that the shreds of paper she's been piecing together at her grandma's house are the secret instructions for escaping Ember—or at least for reviving it somehow. And as the days grow darker and infinitely more terrifying and uncertain, she and Doon are determined to unlock the mystery before the situation in Ember gets any worse.
Keeping the pace fast and furious, this fantasy/thriller plays out like The Goonies meets National Treasure with a twinge of science fiction. And the constant twists and turns of the plot, not to mention its inevitable intrigue, easily holds your attention (even if you're slightly A.D.D. like me) for an hour and a half. There's also plenty of food for thought for a Christian audience, as the darkness of Ember can't help but mirror that of our own world—particularly in a time where war and a crumbling economy are constantly in the headlines.
But even in times when hope feels so far away, it's always there whether we feel it our not—a theme that's definitely underscored in the movie. Thankfully, what's even more comforting is that the instructions left behind for our survival as believers aren't scattered around randomly as in City of Ember.
CAUTIONS:
Drugs/Alcohol: None.
Language/Profanity: None.
Sex/Nudity: None.
Violence: There are a couple of scenes that might scare younger children, particularly when Lina and Doon encounter a mole that's clearly on the attack. The mayor's handler also gets a little rough with Lina and pushes her around, hoping to get a hold of the box she's carrying. Also, Lina and Poppy (played by twins Amy Quinn and Catherine Quinn) walk in to find their grandmother had died in her bed in one particular scene. Afterward, there's little discussion of what happened. Instead, the girls are safely moved to a different house to be looked after by Mrs. Murdo, since their parents had died long before.


Christa Banister is a full-time freelancer writer, specializing in music, movies and books-related reviews and interviews and is the author of two novels, Around the World in 80 Dates and Blessed Are the Meddlers. Based in St. Paul, Minn., she also weighs in on various aspects of pop culture on her personal blog.
For more information, including her upcoming book signings and sample chapters of her novels, check out her Website.