Strong Acting Can't Save Soap Opera Hysterics of August: Osage County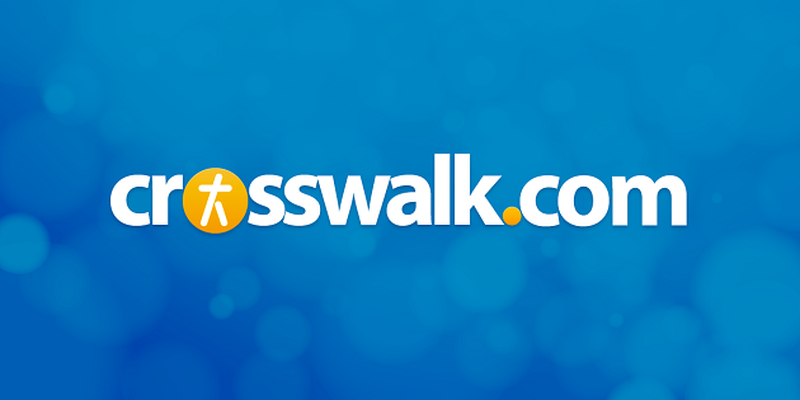 DVD Release Date: April 8, 2014
Theatrical Release Date: December 27, 2013 (limited); January 10, 2014 (wide)
Rating: R (language, including sexual references, and for drug material)
Genre: Crime/Drama
Run Time: 121 min.
Director: John Wells
Cast: Meryl Streep, Julia Roberts, Ewan McGregor, Chris Cooper, Sam Shepard, Dermot Mulroney, Julianne Nicholson, Juliette Lewis, Abigail Breslin, Benedict Cumberbatch, Margo Martindale, Misty Upham
While it probably worked marvelously in its intended three-act structure and has numerous Tony Awards to prove it, August: Osage County is the sort of film that actors love but audiences will feel downright divided about.
For the A-list talent—Meryl Streep (Hope Springs), Julia Roberts (Eat Pray Love), Chris Cooper (The Town), Dermot Mulroney (Jobs), Ewan McGregor (Salmon Fishing in the Yemen) and more—a big-screen adaptation of such celebrated material is probably satisfying. Not only do they have the rare opportunity to flex those dramatic acting muscles in a story that feels like it's set in a pressure cooker (hello, Oscar nominations), but they get to deliver some grandiose, Pulitzer-winning dialogue to boot.
For average moviegoers, however, watching these familiar faces shout and scream and degrade each other at dinner for two hours probably isn't most people's idea of a good time. Sure, there's some small resonance in the reminder that nobody's family is perfect, but paying to watch one fully implode is another matter entirely. It's exhausting.
In the manner of Who's Afraid of Virginia Woolf, Cat on a Hot Tin Roof and A Streetcar Named Desire, August: Osage County revels in confrontations of epic proportions. Beginning with a folksy T.S. Eliot quote about life being long (and boy, do you feel that as the movie drags on), we get a quick glimpse of the dusty Oklahoma backdrop before retreating inside the cramped quarters the Weston family calls home. Lest anyone forget the story's theatrical roots, the filmmakers make sure you feel the claustrophobia, especially when the whole Weston family makes its way back to the Sooner State.
After a few heated exchanges between the family patriarch Beverly (Sam Shepard, Mud) and his acid-tongued, pill-popping wife with mouth cancer, Violet (Streep), Beverly announces he's heading out for a bit. But when he doesn't come back (and really, who could blame him for leaving), Violet's three daughters Barbara (Roberts, appropriately de-glammed and a total standout), Ivy (television actress Julianne Nicholson) and Karen (Juliette Lewis, Due Date) inevitably make their way to Oklahoma to help track him down.
In addition to their luggage, these sisters carry about a thousand pounds of emotional baggage with them—perhaps, the only thing they share in common. And if that wasn't already enough to make their return home less than pleasant, the men in their life aren't making things any easier.
The strong-willed writer frequently accused of not meeting her potential, Barbara is married to Bill (McGregor), a scholar with an admitted weakness for younger, more uncomplicated, women, while Ivy, the meek one, is engaging in a "secret" romance with her cousin, Little Charles (Benedict Cumberbatch, The Hobbit: The Desolation of Smaug). Rounding out the trio, the oh-so-needy, naive Karen (Lewis) brings her smarmy fiancé (Mulroney) to dinner, but it doesn't take long for anyone to realize (except her, naturally) that he's never going to marry her, despite their "engaged" status.
While tragedy often brings a family together (turns out, Beverly committed suicide by drowning), it only brings the claws out in the Weston household. In what essentially becomes an exercise in who can yell the loudest, a contest that Roberts, not Streep, wins by a landslide, August: Osage County quickly devolves into an almost soap opera-level of hysterics.
Rather than giving anyone watching an opportunity to feel anything, it's on to the next verbal beat-down. Not even a series of salacious, heartbreaking secrets helps connect you to these characters, and that's where August: Osage County falls the hardest. No doubt, the actors have fully committed to these roles, and the majority of the performances reflect that dedication. But without a shred of emotional connection, August: Osage County is more of a vanity project than anything else. It's great for the stage, but for a movie, it lacks any lasting thrills.
CAUTIONS (may contain spoilers):
Drugs/Alcohol: Social drinking and pill popping, often to excess. Cigarette smoking. A scene where a teenager and a much-older man are smoking weed together.
Language/Profanity: The full gamut of profanity is utilized throughout, mostly the f-word. God's name is also misused on numerous occasions. Racial epithets.
Sex/Nudity: Several crass references are made to male and female anatomy, being a lesbian and various sexual acts. Extramarital affairs figure pretty heavily into the script. Karen's boyfriend Steve, who is a late forty-something, makes an inappropriate pass at a teenager. A maid who happened to see them puts a stop to things before they can go too far. One of the Weston sisters is having an affair with her cousin but later discovers he's her half-brother.
Violence: There are numerous very intense scenes of yelling, fighting and name-calling that are difficult to watch. After one nasty comment too many, Barbara knocks her elderly mother to the ground. A man who is acting inappropriately is hit in the head with a shovel (his injuries are pretty minor). Barbara slaps Jean across the face when she discovers she was smoking pot. After a man commits suicide by drowning himself, we see a couple quick shots of his corpse.
Publication date: January 10, 2014