Not Hard to Get on Board with Baby Driver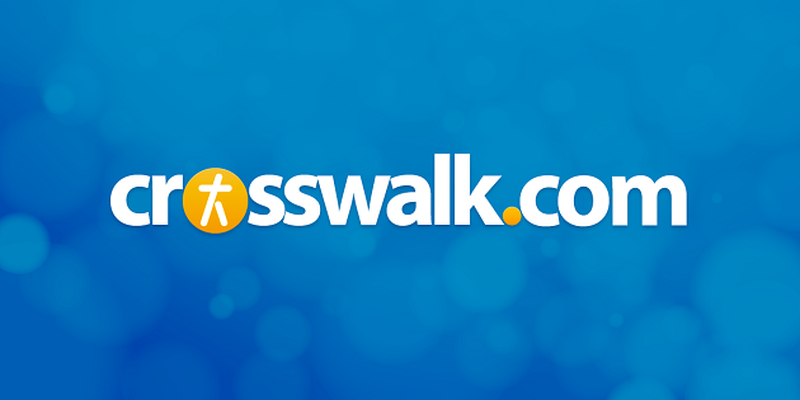 The hardest films to pull off aren't works that are completely original, but those that take familiar scenarios and archetypes and make us feel wholly invested in an outcome. In Baby Driver, Edgar Wright (Hot Fuzz, The World's End) has crafted just such a movie. It's not family-friendly action/adventure like Wonder Woman; instead, a combustible brew of music, editing and performances creates one of Summer 2017's most cinematically satisfying experiences. 4.5 out of 5.
 
Synopsis
Baby (Ansel Elgort) may be a damaged soul, but he knows how to drive. Just ask Doc (Kevin Spacey), who's enlisted Baby as the driver in a series of robberies. The team of crooks Doc assembles for each job—including Buddy (Jon Hamm), Darling (Eiza Gonzalez), Griff (Jon Bernthal) and Bats (Jamie Foxx)—might taunt Baby from time to time, but with Baby behind the wheel, the heists keep going off without a hitch. It doesn't matter that Baby wants out; Doc knows how to overcome Baby's reluctance, forcing him to pull off job after job. In need of a way out, Baby finds his motivation in diner waitress Debora, who's willing to go where Baby leads... if he can just shake off the menacing crew relying on him to keep doing what he does best.
 
What Works?
From its opening moments, Baby Driver announces itself as the most energetic film of the season, propelled by a soundtrack that spans musical formats but somehow never hits a wrong note. Wright and editors Jonathan Amos and Paul Machliss inject numerous car chases—these days the dullest of action-movie sequences—with can't-look-away kinetic energy. In front of the camera, Elgort's title character is humanized through his relationship with a mute foster dad (C.J. Jones) and the radiant Debora (Lily James), who makes it easy to see why Baby would fall so quickly for her. Everyone hits their marks and makes the movie sing in a way action movies rarely do. The film's biggest surprise may be Hamm, who shows such convincing malevolence as the movie unfolds that he makes us forget his career-defining role as Mad Men's Don Draper. But there's more than just good performances and technical skills on display; those who like their films with a moral lesson will discover that Baby Driver doesn't celebrate criminality, but includes some measure of justice and payment for misdeeds.
 
What Doesn't?
That the film's energy level is unsustainable is no flaw—viewers need a breather from the early, white-knuckle chase scenes—but the conclusion, while thematically satisfying, feels hurried as it pushes through a much greater time span than everything that precedes those closing moments. Believability is also stretched when the chief villain turns into an unstoppable force. But with so much going for the film to that point, these missteps feel slight and easily forgivable.
 
Christian Worldview Elements / Spiritual Themes
Beyond a few moments of hearing a street preacher through his megaphone, there's nothing explicit in the dialogue, but believers will feel some sympathy for Baby's desire to break free from the bad decisions he's made in the past—and from the ominous figure who prevents him from doing so. Baby just wants, if not a rebirth, a fresh start and a second chance to build the life he envisions for himself—something Christians know a thing or two about (Gal. 2:20). Baby also loves his foster dad, and tries to follow his advice to get a "real job" after Joseph bluntly tells Baby that he doesn't "belong in that world" of lawbreaking and heists. When Baby promises he'll always protect Joseph, he's forced to face the limits of his own ability to follow through on that vow.
 
CAUTIONS (may contain spoilers)
MPAA Rating: R for language throughout and violence
Language/Profanity: Lord's name taken in vain; multiple f-words; several uses of foul language; "retarded"; a racial joke; "balls"; crude anatomical references; a corpse in the back of a vehicle.
Sexuality/Nudity: A married couple speaks repeatedly about how much they desire each other and what they plan to do with each other; they kiss passionately; verbal reference to a lap dance.
Violence/Frightening/Intense: Robberies, gunfire, reckless driving; flashback to a scene of Baby watching his parents argue in the front seat as their car impacts the back of a truck in front of them; blood pools around a body; a threat to hurt someone's loved ones; a young boy is enlisted as part of a robbery explosion; a character is impaled; a man is run over; a fiery crash.
Drugs/Alcohol: Two characters are cocaine fans; discussion of "nose bags" and "noses to feed"; wine drinking; smoking; drug use.
 
The Bottom Line
RECOMMENDED FOR: Those looking for a well-told story that moves. Baby Driver is the rare film that makes you feel invested in its characters while never letting you forget you're watching a movie—and a well-made one at that.
NOT RECOMMENDED FOR: Those sensitive to the harsh language and seedy behavior of unapologetic criminals who will do anything to get their cut of another job.
Baby Driver, directed by Edgar Wright, opened in theaters June 28, 2017; available for home viewing October 10, 2017. It runs 113 minutes and stars Ansel Elgort, Lily James, Kevin Spacey, Jamie Foxx, Jon Hamm, Eiza Gonzalez, C.J. Jones and Jon Bernthal. Watch the trailer for Baby Driver here.
 
Christian Hamaker brings a background in both Religion (M.A., Reformed Theological Seminary) and Film/Popular Culture (B.A., Virginia Tech) to his reviews. He still has a collection of more than 100 laserdiscs, and for DVDs patronizes the local library. Streaming? What is this "streaming" of which you speak? He'll figure it out someday. Until then, his preferred viewing venue is a movie theater. Christian is happily married to Sarah, a parent coach and author of Hired@Home and Ending Sibling Rivalry.
Publication date: June 27, 2017
Image courtesy: ©TriStar/Sony