Bad Moms Lives Up to its Name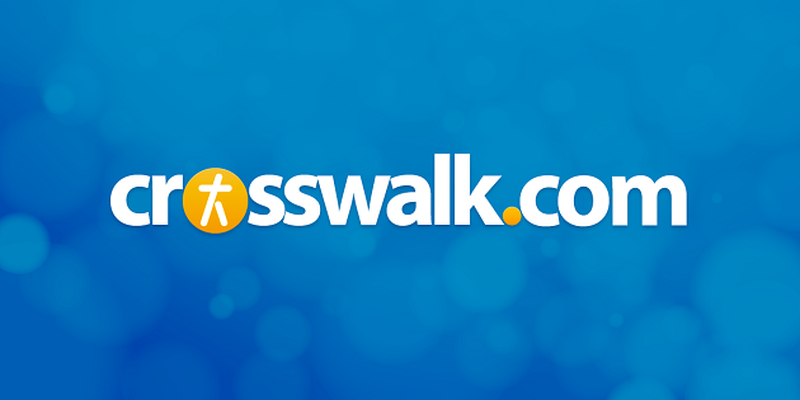 Today's generation of moms might be more overcommitted, overworked, and stressed-out than moms have ever been. But three mothers are ready to stand up to the Pinterest-perfect Queen Bee of their school's PTA and say no more. Bad Moms is a fun (while raunchy) take on the impossible standards of modern motherhood. 2.5 out of 5
 
Synopsis
Amy (Mila Kunis) is the relatable archetype of the modern woman. She drops her kids off at school every morning in the family minivan. She helps them with homework. She cooks breakfast. She thanklessly runs every errand, barely even noticed by her juvenile husband, and she's undervalued at the hip coffee where she is the only employee over the age of thirty. Finally, too many things blow up in her face (especially learning of her husband's infidelity) and she realizes she can't keep trying (and failing) to be the perfect mom. Joining her in this new perspective are Carla, the brassy single mom (Kathryn Hahn) and Kiki, the tragic but cheerful stay-at-home mom (Kristen Bell). But in her newfound freedom, Amy accidentally sets herself up as the nemesis of PTA President Gwendolyn (Christina Applegate), a foe willing to go to great lengths to keep her tight reign over the school.
 
What Works?
Put bluntly, the movie is fun. It's just what it's supposed to be: a story full of recognizable stereotypes which allow movie watchers (especially moms) to not only laugh, but experience catharsis. The scene on bake sale regulations is painfully relatable, its references to Trader Joe's flawless. It so perfectly captures the way moms can bounce from angry vitriol to cooing over a stranger's baby in the store in one second flat - and it gets its finger on the pulse of why moms are so driven to perfection even when it nearly kills them. (For the love of our kids, of course) All the strong elements are tied up in the trio of leading ladies: Kunis, Hahn, and Bell, whose chemistry and commitment are the axle of the film's wheel.
 
What Doesn't?
The film's almost cartoon-level characters and situations prevent it from being a great film, or even a surprising one. For example, you're given no choice but to hate the crummy husband (David Walton) and root for the dreamy new love interest (Jay Hernandez), because the husband has zero good qualities and the other guy is a literal prince charming. It's hard to know for sure, but one wonders if the film might have contained more nuance and heart if it had actually been directed or written by women.
Additionally, many viewers who might otherwise enjoy the film will definitely be put-off by the crude content. The film will be hard to stomach for those who are sensitive to profanity and course talk - and it doesn't stop there. While not particularly graphic, the film doesn't shy away from the bad stuff when it comes to conversation topic and language (although ironically the moms' idea of being "bad" doesn't get much worse than drinking cheap wine and making the kids eat cereal for breakfast).
 
Christian Worldview Elements / Spiritual Themes
The film invites women to look at themselves, their choices, and their families in ways that Christian women often don't. It's not about abandoning responsibility and living life as a free-for-all, but it's taking a step back to ask - have we turned into monsters, or turned our families into idols, by striving so hard every day? And maybe more importantly, why do we spend so much time passing judgment on other women whose lives look different from ours? The film also deals with themes like divorce, marriage, dating, friendship. Not necessarily in a way that Christians will want to emulate, but in ways that are nonetheless thought-provoking.
 
CAUTIONS (may contain spoilers)
MPAA Rating: R for sexual material, full frontal nudity, language throughout, and drug and alcohol content
Language/Profanity: The full range, including regular F words and anatomical references.
Sexuality/Nudity: A woman walks in on a man who has just been masturbating to a naked woman over a video-call on his computer (she is shown twice). Women have several very frank conversations about sex and men. A woman flirts with and kisses a man, and later they have sex (nothing graphic is shown, but there is frank bedroom talk). People make several sexual gestures. A woman sends out a "booty text" to a male acquaintance. 
Violence/Frightening/Intense: A few falls and collisions. A woman drives recklessly a few times.
Drugs/Alcohol: Women drink, discuss drinking, and become drunk several times. Someone plants a bag of marijuana in a girl's locker, and she is censured. Drugs are referenced.
 
The Bottom Line
RECOMMENDED FOR: Those who need a girls night after a long day. Parents in the mood for a comedy that acknowledges their quirks and struggles with a dose of good humor.
NOT RECOMMENDED FOR: Those too young to relate to parents. Those sensitive to sexual discussion, coarse talk, and language. Those who reserve their movie ticket purchases for great films, rather than just a night of entertainment.
Bad Moms, directed by Jon Lucas and Scott Moore, opened in theaters July 29, 2016; available for home viewing November 1, 2016. It runs 101 minutes and stars Mila Kunis, Kathryn Hahn, Kristen Bell, Christina Applegate, David Walton, Jay Hernandez, Jada Pinkett Smith, and Annie Mumolo. Watch the trailer for Bad Moms here.
 
Debbie Holloway is a storyteller, creator, critic and advocate having adventures in Brooklyn, New York.
Publication date: July 29, 2016