Carefree Baggage Claim Showcases Patton's Range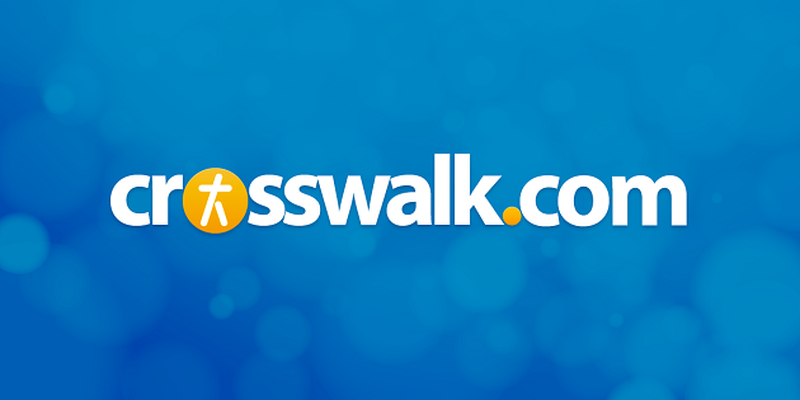 DVD Release Date: February 4, 2014
Theatrical Release Date: September 27, 2013
Rating: PG-13 (for sexual content and some language)
Genre: Romantic Comedy
Run Time: 96 min
Directors: David E. Talbert
Cast: Paula Patton, Jill Scott, Derek Luke, Adam Brody, Taye Diggs, Jenifer Lewis, Djimon Hounsou, Christina Milian, Boris Kodjoe
Beyond the titular pun of its air travel backdrop, Baggage Claim also carries the baggage of all-too-familiar Rom-Com tropes, not the least of which is absolutely gorgeous people lamenting how unlucky in love they are. Yet while its formula and tone are excessively simplistic, this movie carries its baggage rather lightly.
Like too many chick flicks before it, Baggage Claim plays to single women's anxieties and fantasies in equal (and unhealthy) measure. Despite stressing that a woman's worth should not be based on her relationship status, both the movie's tensions and ideals all revolve around getting a man. The mature temperament that rises above societal pressures all-too-quickly gives way to the extremes of self-abasing desperation and Prince Charming dreams. Pandering to those worries and hopes, however, is likely what will make this an entertaining catharsis for its target audience (and being set during the holidays is a nice bonus).
Montana Moore (Paula Patton, 2 Guns) is a flight attendant who's broaching her thirties, still single, with no eligible prospects. Compounding Montana's natural angst is unrelenting pressure from her mother to find a man, who then doubles down once Montana's college-age sister announces her engagement. With just a month to her sister's reception, Montana has 30 days to find a legitimate beau so that she's not the only adult attending the ceremonies alone.
It'd be reasonable to say that the basic stakes here couldn't be more contrived, but then you'd be selling this date movie machine short. The solution to Montana's crisis? With the help of her two stewarding besties (a sassy over-sexed gal and empathizing gay guy, naturally) and other air traffic employees, Montana searches flight databases to find where her previous boyfriends are flying to over the next few weeks, boards those flights, and attempts to rekindle past romance through orchestrating "accidental" meetings. Desperate times – like desperate movies – call for desperate measures, and canned comedy ensues.
For anyone hoping to glean deeper insights about these increasingly common travails of singlehood, well, you'll have to look elsewhere. Baggage Claim downshifts hard and fast into its plot machinations, with only the faintest of Hallmark platitudes left in its wake. About the only wrestling Montana does is to wonder if she should just "settle," but of course such practical contemplations have very short shelf-lives in fluffy romancers.
So rather than a thoughtful examination of self-identity under the weight of cultural expectations and norms, what we're left with is a series of slapstick situations as Montana flounders from one hookup (and city) to the next. Each begins with the hope of blissful destiny (from a successful hip-hop artist, to an emerging politico, and other insanely eligible bachelors of the handsome and wealthy variety) only to devolve into various forms of disaster, all predicated on each guy being a Playuh underneath his attractive and seductive veneer.
It all plays out like a Nickelodeon tween show for adults (both in subject matter and sexual situations), complete with over-the-top slapstick hijinks sans laugh track. Actors play and mug for each joke, exaggerate each persona, and play up each cliché. But to its credit, Baggage Claim doesn't make any pretense to be more than it is as director David E. Talbert (First Sunday) embraces the absurdity with a cute, winking gusto. And after the first three scenarios play out at length, the film wisely barrels through most others in a montage of one-shot disasters. It's nothing more than a glorified sitcom but, utterly predictable though it may be, it's fun and feel-good.
Indeed, the entire narrative and thematic trajectory is telegraphed early on when we meet Montana's lifelong best friend William (Derek Luke, Sparkle), an extremely handsome but simple blue-collar salt-of-the-earth type that Montana has never looked at "in that way". For all the cross-country and international mileage she endures in pursuit of the perfect man, maybe what's she's looking for is literally the guy next door who knows her better than anyone else. And on top of all that, his name is actually – I kid you not – Mr. Wright. Hmmm, wonder how this one's going to end.
While it's very hard to buy the gorgeous Paula Patton struggling in love, she makes for a very appealing romantic lead. Her comic instincts are good, and she exudes a sincere charm. Singer Jill Scott (Why Did I Get Married Too?) and Adam Brody (Seeking a Friend for the End of the World) fill the perfunctory roles as Montana's best friends, two characters whose lives exist solely for the purpose of helping Montana find true love.
The litany of beefcake prospects are led by Taye Diggs (TV's Private Practice) who plays up the comedy, and the exotically debonair Djimon Hounsou (Blood Diamond), but they too exist solely to help Montana find and stay true to herself. The final stock character of the pestering mother is played well enough by Jenifer Lewis (Think Like A Man), but what's asked of her is so one-note that when the inevitable reconciliation between her and Montana occurs, it feels false and forced.
For movies like this, the fun is not in the dramatic blindsides or deep revelations but, simply, in being a carefree entertainment. And for as shallow as much of the farcical (and sexual) escapades are, the blatantly-stated moral of "The magic isn't in getting married, it's in staying married" allows Baggage Claim to land on a message of traditional, enduring values.
CAUTIONS:
Drugs/Alcohol Content: Various scenes in which wine and champagne are consumed.
Language/Profanity: Three A-words, three S-words, three B-words (and two uses of "whore"), a D-word. Multiple sexual and vulgar expressions used throughout (various slang words and phrases for having sex, booty references), and occasional innuendos.
Sexual Content/Nudity: Scenes of embracing/kissing. Implied sexual activity, both overheard as well as beginning stages of men and women undressing (in slow motion), kissing on a bed while in underwear. A big, busty woman flirts with men in a few scenes, and expresses herself sexually. Various instances of men and women blatantly checking each other out (and one of the same sex). A reference to flavored condoms. A homosexual character appears throughout. Two men kiss. A man in a hot tub, only wearing underwear. A sequence of a woman in underwear trying on different tight clothes.
Violence/Other: Only comical exchanges.
Publication date: September 27, 2013