Battle of the Year Triumphs with Inspirational Story, Physical Feats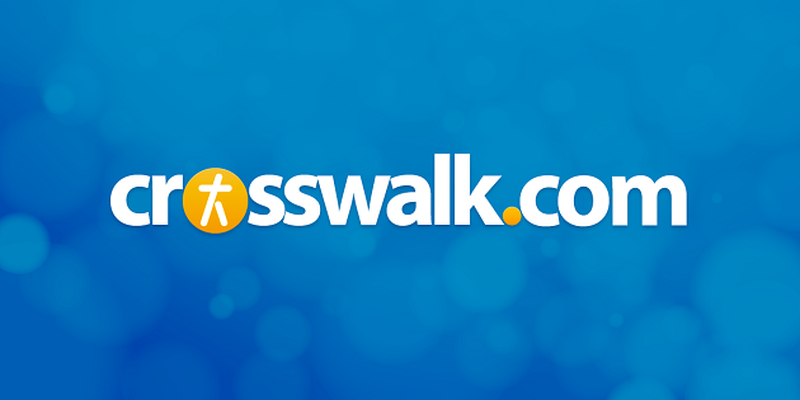 DVD Release Date: December 10, 2013
Theatrical Release Date: September 20, 2013
Rating: PG-13 for language and some rude behavior
Genre: Music
Run Time: 109 minutes
Director: Benson Lee
Actors: Josh Holloway, Laz Alonso, Josh Peck, Caity Lotz, Chris Brown
When it comes to breakdancing, America invented the sport—and with the level of physicality involved, it is definitely a sport as well as an art. Given our history, why is it other countries have kicked our national behind for the last fifteen years at the annual breakdancing competition in France? Dante (Laz Alonso, Avatar) is a former beat boy turned hip hop mogul whose company sponsors the U.S. team and is ready to do what it takes to bring home the crown. It's a decision that's part national pride, part business strategy; U.S. sales of his products are down. He's got the team, now all he needs is a coach. Dante recruits his friend "W.B." (Josh Holloway, Lost), a former championship basketball coach who has fallen on hard times. That should take care of everything, right?
Not so fast. Coach decides to take a page from the Olympic basketball playbook and ditch Dante's team for a "Dream Team" made up of the best of the best. If he can get the battling beat boys to become an actual team, they might just have a shot at knocking the Korean crew (the "Seoul Assassins") off their number one perch.
Yes, in many ways it's the usual 'man finds redemption through new purpose, individuals become a team, underdogs have a shot at success' story we've seen so many times before, this time set to a hip hop beat. Or as assistant coach Franklyn (Josh Peck, Ice Age:The Meltdown) describes it, "Like Fame with Bloods and Crips." But what's wrong with that? The dance moves are impressive; the story is inspirational; there are some nice motivational takeaways . . . what's not to love?
The crew (aka 'team') is an ensemble of beat boys of all sizes, shapes, colors, and sexual orientation. Yes, there is a gay guy in the group but don't worry: there are no inter-team romances. Much of the energy—good and bad—centers around Rooster (Chris Brown, Fortune), a cocky Dennis Rodman-esque bundle of ego whose considerable talent is often overshadowed by his attitude. The best lines come from Franklyn, a nice Jewish beat-boy wannabe trying his best to be cool in his role as second-in-command. Franklyn's awkwardly charm is fun to watch, but it was disheartening to hear him confess "I might be Jewish but my religion is hip hop."
It's mostly good, clean fun, but there are enough language issues to warrant a PG-13 rating. (No doubt the language is much milder in this story than real life.) Breakdancing style involves a lot of crotch-grabbing and the beat boys have a tendency to point with their middle fingers on and off the dance floor. There's also some fighting and so on, but the feeling of the film is never too harsh or ugly. It harkens back to Miracle, the 2004 film about the 1980 U.S. Olympic hockey team, so much that you may find yourself chanting "U.S.A., U.S.A." during the competition. As for the question of whether the beat boys bring home the gold... it would be uncool to tell.
Battle of the Year is based on a real-life, international dance competition held annually in France; the story was inspired by the documentary Planet B-Boy. Director Benson Lee was at the helm for both films. In Battle he does a nice job of keeping the story moving along, often utilizing multiple screens to break up rehearsal sequences. I saw the 3D version, which added depth to the dance sequences without ever being too much 'in your face'.
Would I recommend Battle of the Year? I believe I would. It contains likeable characters pulling off some jaw-dropping physical feats in an inspirational story. It teaches some valuable lessons about teamwork, too. If the kids leave the theater chanting the Dream Team's motto "Act like champions. Be champions," that's not really a bad thing, is it?
CAUTIONS:
Drugs/Alcohol: One character is a functioning alcoholic frequently shown drinking; others drink wine and beer at dinner and parties. One joke about "trading cigarettes for protection" in reference to staying at a former detention facility with the beat boys.
Language/Profanity: sh**, da** (paired with God once, possibly twice), as*, punk, bit**, su**s. Didn't hear any f-bombs, but many characters and song lyrics were difficult to understand. There may have been a glancing "mo-fo" but it was hard to tell.
Sex/Nudity: Man's bare chest shown. Female character apparently couldn't find tops that fit; everything she wore was tight, low-cut, and midriff-baring. A reference to a character's "sister's husband's cousin's mistress." A throwaway reference to "titties" in a playful, not sexual, way. Woman says "I'm not into boys…I'm into men." One beat boy tells people he's gay; another man tells him he prefers the 'don't ask, don't tell' option.
Violent/Frightening/Intense: Given the characters involved, the level of training they're doing, and the stakes at hand, the story is pretty intense the whole time, but more for the characters than the audience. An injury is heard rather than seen; it's not gory but does crunch in a mildly stomach-churning way. There are several fights ranging from a couple of guys throwing punches to an all-out brawl.
*This Article First Published 9/20/2013