Baywatch is Fun - Not for the Whole Family - but for Some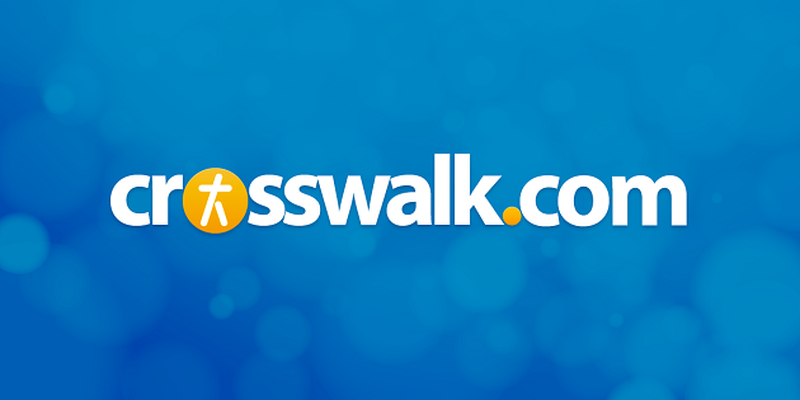 While this newest iteration of the Baywatch franchise is predictably full of raunchy jokes and scantily clad beach-goers, it's surprisingly full of heart. Dwayne "The Rock" Johnson and Zac Efron lead the crew to a lowbrow but palatable 2.5 out of 5.
 
Synopsis
Mitch Buchannon (Johnson) is the beloved (almost worshipped) lieutenant of the lifeguard squad on a well-trafficked Florida beach. The only person he seems to butt heads with is the local police officer Sgt. Ellerbee (Yahya Abdul-Mateen II) who is annoyed that Mitch and Co. so often take the lead in investigating and resolving local crimes that happen around the bay area. Their well-oiled routine hits a snag when 2-time Olympic gold-medalist and infamous party-boy Matt Brody (Efron) is recommended to join the Baywatch lifeguard team to serve out his probation. As a shifty and dangerous situation arises involving drugs and murder, young Brody must learn to work alongside Mitch and the rest of the team to ensure not only the safety of the swimmers, but the fate of the whole bay.
 
What Works?
Right from the title shot, this film is a self-aware, over-the-top homage to a cultural phenomenon best known for, let's be honest, a beautiful blonde woman running in slow-motion. It has no notions of grandeur, cinematic innovation, moving dialogue, or thoughtful themes - and while yes, that makes it another brainless summer flick - its self-awareness and cheese actually allow the audience to enjoy it for its silliness.
The movie even goes a step further and displays a surprising amount of heart in moments. Mitch is proud and no-nonsense, but also paternal, funny and deeply passionate about ensuring the happiness and safety of his beach, which makes him an easily lovable character. There is also a remarkable sweetness to the lifeguard team (Alexandra Daddario, Kelly Rohrbach, Jon Bass, Ilfenesh Hadera) which makes for a strong contrast with the selfish, body-focused energy Brody brings to the beginning of the film.
 
What Doesn't?
While nobody can make the case that the guards in this film are around only for their well-sculpted bodies, the film is going to be too much of a flesh-fest for many folks. There's plenty of slo-mo beach running, ab flexing, and cleavage gazing. And since the movie breaks no stereotypes and treads no new ground, that can make an already low-bar film feel especially draggy. And again, the film has high levels of campiness and preposterousness. Many jokes rest solely on some level of body humor. It won't bother some viewers, but it definitely will make others want to skip it entirely.
 
Christian Worldview Elements / Spiritual Themes
While he can rip an off-color joke with the best of the kids, Mitch is actually an almost mythic-level of wholesome, and he consistently pushes the crew toward togetherness, responsibility, sacrifice, respect, chivalry, and teamwork. The main thematic arch of the film is whether Brody can learn to lay down his own self-indulgence and pride and learn to work as a functioning, healthy member of a team.
 
CAUTIONS (may contain spoilers)
MPAA Rating: R for language throughout, crude sexual content, and graphic nudity
Language/Profanity: Varied and pervasive (profanity, anatomical slang and jokes, graphic discussions of anatomy and sexual acts, crude phrases, etc).
Sexuality/Nudity: Lots of camera gazing at fit, bikini-clad bodies (male and female, but more especially female). A man's erection is seen under his pants. Characters discuss each other's anatomy and occasionally mention sex. A couple is seen partially dressed in the morning together, presumably after having sex. A man is naked in a co-ed shower during one scene and there is a brief shot of his backside.Two men investigate a corpse to look for cause of death, and the corpse's penis is shown and investigated for extended shots.
Violence/Frightening/Intense: Many scenes of violence, peril, and stunts: several people nearly drown; a man falls and bashes his head on rocks; a man nearly chokes; people threaten others with harm and death; a few dead bodies are seen with various levels of wounds; several corpses are seen in a hospital morgue; gunshots are fired at several people (some hit their mark); a fireworks explosion leads to several casualties; people are knocked unconscious by large objects to the head. People fall or leap from boats and jet skis on numerous occasions.
Drugs/Alcohol: One character has a clear substance abuse problem and is seen drinking to excess a few times (sometimes vomiting afterward). People drink casually at parties. There is a lot of discussion of the drug rakka which is being smuggled into the bay, and we see it several times although we don't witness anyone using it.
 
The Bottom Line
RECOMMENDED FOR: Full-grown adults who don't feel awkward about bodies. Those with a fondness for the Baywatch franchise (spoilers: there are a few fun cameos!). Fans of Efron and/or Johnson. A friends-night-out, if you're in the mood for a goofy summer flick with some great hero shots and laugh-out-loud moments.
NOT RECOMMENDED FOR: Kids or families with kids, pre-teens, or even teens. Those sensitive to language or crude humor. Those who might feel uncomfortable watching a movie where the characters wear almost exclusively swimwear. Those who tend to take cinema seriously and are disappointed when films don't take themselves seriously.
Baywatch, directed by Seth Gordon, opened in theaters May 26, 2017; available for home viewing August 29, 2017. It runs 116 minutes and stars Dwayne Johnson, Zac Efron, Alexandra Daddario, Kelly Rohrbach, Jon Bass, Ilfenesh Hadera, Priyanka Chopra, Yahya Abdul-Mateen II and Rob Huebel. Watch the trailer for Baywatch here.
 
Debbie Holloway is a storyteller, creator, critic and advocate having adventures in Brooklyn, New York.
Publication date: May 26, 2017
Image courtesy: ©Paramount