Be Warned: Premonition Goes Nowhere Slowly
Christa Banister

Contributing Writer

2007

16 Mar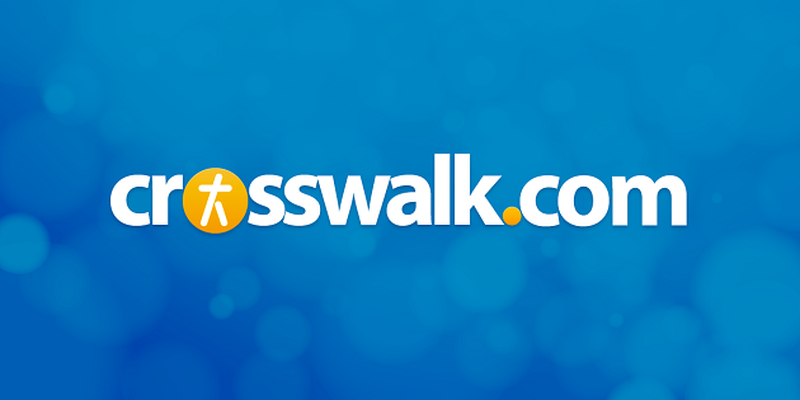 DVD Release Date: July 17, 2007
Theatrical Release Date: March 16, 2007
Rating: PG-13 (some violent content, disturbing images, thematic material and brief language)
Genre: Drama/Thriller
Run Time: 110 min.
Director: Mennan Yapo
Actors: Sandra Bullock, Julian McMahon, Nia Long, Amber Valletta, Courtney Taylor Burness, Shyann McClure
Memo to Sandra Bullock: Stick to comedy, it's what you're good at. Or at least go the Reese Witherspoon route and choose something smarter like Walk the Line the next time you think about doing a serious film.
While I definitely understand her desire to choose scripts that aren't of the Miss Congeniality, While You Were Sleeping or Two Weeks' Notice variety after getting the guy in so many movies, this whole time-travel thing she's tried with The Lake House last summer, and now Premonition, just isn't working.
First off, it certainly doesn't help matters that the script doesn't make even a twitch of sense. I know, I know, they're going for the whole Memento vibe that's already been done countless times before. But even "Memento" could be explained (or at least debated) when the final credits rolled. Not so much for "Premonition."
The story gets off to a very slow start (trust me, pacing is definitely an issue as I probably changed seat positions five or six times in the first 30 minutes) as we're introduced to Linda Hanson (Bullock) a woman who seems to have it all. She's got the gorgeous house, an attractive husband (Nip/Tuck actor Julian McMahon) and two beautiful daughters (Courtney Taylor Burness and Shyann McClure). But even before the car crash that gets the story all jumbled around, Linda doesn't seem particularly happy. Yet we have no idea what she likes (or doesn't like) about her life because no one's bothered to even show us. Instead, we see her lumbering through the day-to-day housewife duties like dusting off the mantle, doing laundry or picking up her girls from school with disdain.
And things only get worse when a police officer stops by to let her know that her husband has died. But did he really die? That's the question Linda is faced with the next morning when he's very alive and well and drinking coffee at the kitchen table. At first, she believes it must have all been a nightmare. But when she wakes up the next day as a widow, well, she doesn't know what to think anymore.
Of course, all the waking-up-on-different-days craziness leads her to try and figure out things logically. As she constructs a makeshift calendar of events during one of her few moments of clarity, she has an important decision to make about future events: "If I let Jim die, is that the same as killing him?"
Now if the story had been set up right, that question could have made a pretty intriguing premise for a movie. But unfortunately, the ambiguity and emotionless nature of the script also doesn't do Bullock any favors as an actress, either, as she seems to be walking through the film in the same perpetual daze as the audience is by watching it. Because of this, you don't really care how the movie ends just as long as it does so. And soon.
Speaking of the ending, it's quite possibly the worst part of the film. Not only is there a lot of schmaltz involved, but there's no possible explanation for what happened, which again begs the question of why Bullock signed on for this in the first place.

AUDIENCE: Teens and up
CAUTIONS:
Drugs/Alcohol: Linda is prescribed lithium to help her relax, but she ends up dumping them down the sink. She's also injected with something to help her relax when she gets out of hand at a psych ward.
Language/Profanity: An assortment of profanities, including one "F" word. God's name is also taken in vain on several occasions.
Sex/Nudity: Jim considers having an affair with Claire, but doesn't act on it. Jim and Linda, who are married, have sex, but nothing is shown aside from a kiss.
Violence: A brutal car crash is shown. A girl falls through a glass window, resulting in lots of blood and scars. A bird gets electrocuted, and is later shown in a rather disturbing fashion.
Religious Content: Unsure of what to do about her troubled life, Linda visits a priest. After confessing that she hasn't been to church in a while, he tells her that she probably needs faith now more than ever before and explains how faith is believing in something you can't see, smell or touch. While an accurate description, the rest of what he has to say about believing is pretty much cotton candy in the theology department. And when he gets on a kick about "history being full of unexplained happenings," one begins to wonder where he's going with this discussion. It's almost like he's saying it was bound to happen because of her irregular church attendance.