Bedtime Stories Reveals a Softer Side of Adam Sandler
Christa Banister

Crosswalk.com Contributing Writer

2008

24 Dec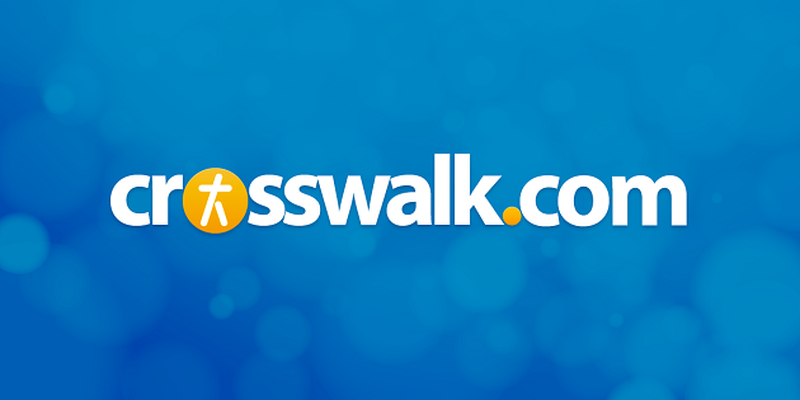 DVD Release Date: April 7, 2009
Theatrical Release Date: December 25, 2008
Rating: PG (for some mild rude humor and mild language)
Genre: Comedy, Family
Run Time: 95 min.
Director: Adam Shankman
Actors: Adam Sandler, Keri Russell, Guy Pearce, Russell Brand, Lucy Lawless, Courtney Cox, Carmen Electra, Laura Ann Kelsing, Jonathan Morgan Heit, Richard Griffiths
Adam Sandler has always had a particular brand of bawdy, push-the-envelope humor that's been the centerpiece for everything from his first big leading role in 1995's Billy Madison to this past summer's You Don't Mess with the Zohan.
As far as family flicks go, however, the closest that Sandler has ever gotten to making one was 1999's Big Daddy—and that's mostly because a kid was his very impressionable sidekick for the majority of it (cue the scene where Sandler's character teaches the perpetually weak-bladdered kid to urinate against the wall outside—yeah, not exactly your typical Disney material).
But now that Sandler has a couple of daughters of his own, he wanted to steer his career in a new direction—albeit briefly given that he's starring in a Judd Apatow comedy in 2009—by making a movie that kids could enjoy and subsequently, wouldn't cause their parents to squirm in their seats. And from both a moral and artistic level, he's mostly succeeded with the imaginative yet strikingly unpretentious fable Bedtime Stories.
In true Sandler fashion, the goofy, I'll-never-grow-up persona and all its accompanying rambling vocal nuances are still intact. Unlike many of his previous comedies where the act gets a little cloying, it actually works well with his role as Skeeter. With the goal of running of Dad's hotel always in the back of his mind (something his father promised "once he grows up"), Skeeter's life has taken a major left turn. Relegated to the role as a handyman after the place is sold to a developer named Barry Nottingham (Richard Griffiths of Harry Potter fame), Skeeter hopes he'll be part of Barry's latest business endeavor—a brand new, even bigger hotel.
Skeeter's hopes are immediately put on hold (again) when Barry enlists the services of a slimy corporate liaison named Kendall Duncan (Guy Pearce). Clearly relishing his role as the evil schemer who gets in the way of the good guy's ambitions, Pearce hams it up in a way that seriously belies his acting talent. There's no subtle here, just a clear delineation of good and evil that doesn't exactly give its younger audience much credit. Thankfully, that particular storyline isn't the one that'll probably stick in most kids' minds anyway.
Joining Skeeter in the everything's-not-exactly-going-right department is his sister Wendy (Courtney Cox). If having her husband leave her and the kids wasn't bad enough, she's also recently lost her job as an elementary school principal. There is a great job opportunity in Arizona, however, if she can find someone to look after the kids, Patrick (Jonathan Morgan Heit) and Bobbi (Laura Ann Kesling). While her friend Jill (Keri Russell) has the day shift covered, Wendy eventually asks Skeeter if he'll stop by at night. Of course, like a good brother he agrees, but he's got to do something—anything—to entertain the kids since Wendy doesn't even own a TV and only has a slew of silly, politically-correct books that have about as much appeal as a plate full of spinach for dinner.
Using his vibrant imagination, Skeeter eventually gets creative and starts inventing bedtime stories with some added details provided by the children. And then for whatever reason (it's never really explained how it happens, it just does), the stories start coming true, sort of like the exhibits in Ben Stiller's Night at the Museum.
Before long, Skeeter tries to concoct ways to use this new "technology" to his advantage, but the kids just won't go for it (they'd much prefer gumballs falling from the sky and violent midgets), which provides many of the film's whimsically comedic moments.
And unlike many kids' movies that have a clear "message," the audience isn't beat over the head with the themes explored here (looking out for your family, rallying against corporate greed, using your imagination). If anything, Bedtime Stories is just an excuse for some old-fashioned fun that'll entertain the kiddos without pushing the boundaries of good taste. Now who ever expected that Sandler would be starring in a flick like that?
CAUTIONS:
Drugs/Alcohol: None.
Language/Profanity: The Lord's name is taken in vain a couple of times, plus there's also a character in one of the stories called Sir Butt-Kiss. There are also a couple of instances of rude and scatological humor involving passing gas and a booger monster.
Sex/Nudity: A couple of references to a girl being "hot."
Violence: Nothing that's not strictly of a comedic nature.


Christa Banister is a full-time freelancer writer, specializing in music, movies and books-related reviews and interviews and is the author of two novels, Around the World in 80 Dates and Blessed Are the Meddlers. Based in St. Paul, Minn., she also weighs in on various aspects of pop culture on her personal blog.
For more information, including her upcoming book signings and sample chapters of her novels, check out her Website.