Bees Undercuts Complexity with Contrived Melodrama
Jeffrey Huston

Contributing Writer

2008

17 Oct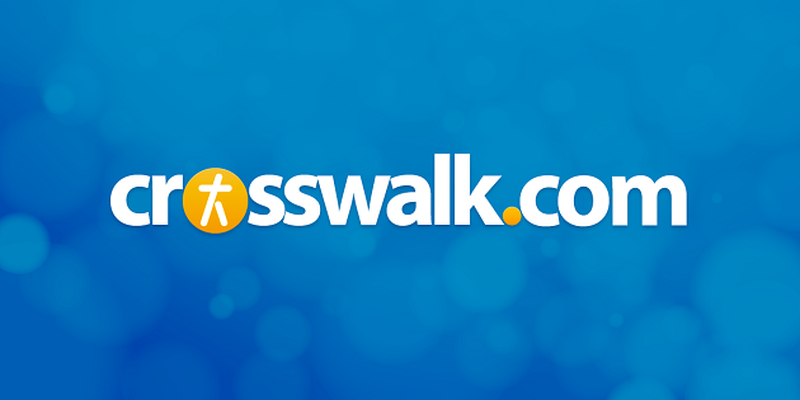 DVD Release Date: February 3, 2009
Theatrical Release Date: October 17, 2008
Rating: PG-13 (for language, thematic material and some violence.)
Genre: Drama, Adaptation
Run Time: 110 min.
Director: Gina Prince-Bythewood
Cast: Queen Latifah, Dakota Fanning, Jennifer Hudson, Alicia Keys, Sophie Okonedo, Paul Bettany

Every now and then, a movie comes along that transcends its demographic core and speaks to a larger audience. People not otherwise inclined to see it are surprised by how much it resonates. The Secret Life of Bees is not one of those movies. This female-centric story is the serious/feel-good/weeper chick flick you'd expect it to be. It's not a bad film, necessarily, but it falls short by emotionally pandering to its core audience rather than reaching beyond it.
Based on the best-selling novel set in the mid-1960s Deep South, The Secret Life of Bees is the coming-of-age tale of a young white teenage girl named Lily (Dakota Fanning). It's been ten years since the accidental death of her mother, and Lily now lives a dreary life with her emotionally distant and abusive father (Paul Bettany). Longing to learn about the mother she barely remembers, Lily rescues her African-American friend Rosaleen (Jennifer Hudson) from an unjust imprisonment after a race-based beating. Together, they seek and find a nearby honey-farm because it is a place to which Lily feels strangely, even mystically, drawn.
It's a small business run by three African-American sisters (no pun intended), and its bright pink home with backyard honey farm lie on the outskirts of town, making it a feminine and racial sanctuary. For all the civil unrest going on in society, this place is magically secluded from it. These sisters—August, June and May Boatright—live in peace, harmony and tranquility; none of the world's harsh realities penetrate their refuge. Even the two young black men who are welcomed into their world are romanticized, masculine archetypes in both look and virtue.
In short, it's exactly the kind of place that Lily and Rosaleen need—Lily especially, who forms an instant bond with August (Queen Latifah), the matriarchal figure of the sisterhood. Her maternal embrace of Lily is instant, and the "life is like a bee yard" metaphors she tenderly doles out speak to Lily like revelation from Scripture.
Indeed, spirituality plays a big part in The Secret Life of Bees, but it's more of the hodge-podge variety that steals from various orthodoxy without being distinctly "one" (basically it's Catholicism with some black gospel twists). The sisters and their friends worship a "Black Madonna" statue they've constructed themselves, August provides short Scripture-less sermons, and it's all safe, warm and fuzzy. It might actually be offensive if it wasn't so absurd. Instead, it's harmless because it's hard to take seriously—not just as doctrine but even in premise.
The milquetoast spirituality and overall environment are just so, well, "perfect" that when the real world does finally come crashing in (and it all starts, of course, when a few dare leave the bubble and venture into town) the tone of the film is forced to the other extreme. It shifts from feel-good to melodramatic almost on a dime, and most of the fallout (including a martyr-ish suicide that is both forced and preventable) comes off as cliché and manipulative.
Lily takes on the guilt of this fallout, providing the requisite tear-laden/jar-throwing, emotional low point that inevitably leads to catharsis, forgiveness and healing. It's not that the underlying themes don't ring true; they do. The problem is that the dramatization is so over-the-top and contrived (especially given the direct connection Lily's mother had to the sisters and how that all plays out).
The cast is uniformly solid, but the script doesn't serve them well. Whether the characters are noble or hateful they're also thin and obvious, never allowing for complexity (or when it attempts as much—like with Bettany's abusive dad—the film feels conflicted, unable to effectively humanize his anger even as it tries to).
Latifah, Fanning and Hudson invest their talents with passion, admirably—and as the slow-witted May, Sophie Okonedo (Hotel Rwanda) elevates the role's required theatrics with innocence and sincerity. Even Alicia Keys reveals a strong screen presence as June; unfortunately, it's the film's most under-written role. No motivation is established for her non-committal stance to the marriage proposal from an absolutely ideal boyfriend, nor is any provided for her predictable turnaround.
Well-crafted and heartfelt, The Secret Life of Bees isn't without its merits, and its themes (strength found in feminine unity; forgiveness is an ongoing process, not a single act, etc.) are nurturing concepts. Unfortunately at the end of it all, the film has nothing new to say nor found a new way to say it. It's more boring than bad. Still, while this film may not be for most, if you consider yourself part of Oprah's target audience then gather up your girlfriends because this may be the emotional diversion just for you.

CAUTIONS:
Drugs/Alcohol: None.
Language/Profanity: Occasional profanities of a wide variety but not constant. The "a", "b", "d", "h" and "s" words, along with a few examples of taking the Lord's name in vain.
Sex/Nudity: Kissing between teenagers, but in line with a "first kiss" kind of moments; innocent and tender. One licks honey off the finger of the other, but it ends up being more of an awkward moment rather than sensual. A mildly phallic-looking desert, mildly suggested (reference would go over the heads of the young and unsophisticated).
Violence/Other: A husband attacks a wife as she tries to escape. A young girl accidentally shoots her mother (not visually graphic). Racial violence; white men attack a black woman in public and beat her. Overall racial tension; scenes of verbal abuse, including between parent and child. An intentional drowning/suicide (just the results seen, not the act).


Jeffrey Huston is a film director, writer and producer at Steelehouse Productions in Tulsa, Okla. He is also cohost of the "Steelehouse Podcast," along with Steelehouse Executive Creative Mark Steele, where each week they discuss God in pop culture.

To listen to the weekly podcast, please visit www.steelehouse.com or click here. You can also subscribe to the "Steelehouse Podcast" through iTunes.