Knightley & Ruffalo Make Beautiful Music in Begin Again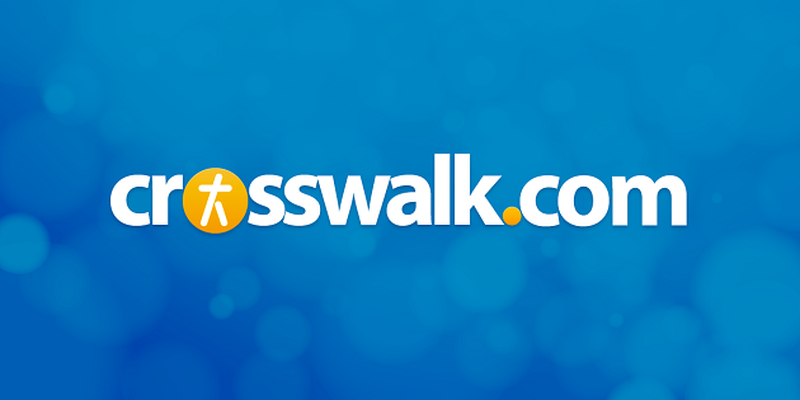 DVD Release Date: October 28, 2014
Theatrical Release Date: June 27 (limited) July 2 (wider)
Rating: R (language)
Genre: Comedy/Drama/Music/Romance
Run Time: 104 min.
Director: John Carney
Cast: Keira Knightley, Mark Ruffalo, Adam Levine, Hailee Steinfeld, Mos Def, Catherine Keener, James Corden
Considering that Begin Again is directed and written by John Carney and explores how a good song can connect even the unlikeliest of lost souls, it would be tempting to dismiss the film as a shameless retread of Carney's 2006 surprise hit Once.
But thanks to winning performances from Keira Knightley (Anna Karenina) and Mark Ruffalo (The Avengers), a catchy soundtrack and storytelling that's sincere without descending into sappiness, Begin Again has its own thing going on, too. In a summer filled with big, loud and mind numbingly dull films (yep, that's you, Transformers: Age of Extinction), there's also something to be said for a film that delights in the smallest of details.
When we first meet Greta (Knightley), she's reluctantly behind the mic at your average coffee shop in New York City. More of a songwriter than a performer, Greta is pretty perturbed at her friend Steve (a scene-stealing James Corden, The Three Musketeers) for suggesting, or more accurately, practically insisting, that she sing in front of a crowd of complete strangers. Given her lack of enthusiasm about the situation and tendency toward self-consciousness, it's not surprising that her performance isn't exactly winning the crowd over. A couple of lines, and almost everyone has returned to their conversations and brew of choice.
Surprisingly enough, there is someone listening who particularly resonates with Greta's pixie-voiced musings of struggle in a new city. Granted he's smack dab in the middle of a drunken bender, but Dan (Ruffalo) is a music industry veteran nonetheless. The co-owner of a record label that's rapidly becoming irrelevant, he immediately sees the hit-making potential in Greta's song. In one of the film's best scenes, Dan even visualizes the symphonic progression from a simple girl-with-a-guitar sound to a full-blown pop hit where guitars and stand-up bass and drums not only add richness and texture but play all by themselves.
Before Dan makes his official pitch to Greta, the viewer is treated to some well-constructed character development. Flashbacks in movies can often be awkwardly constructed, but in Begin Again, they offer a variety of important perspectives. Turns out, heartbreak has been a common theme in Greta and Dan's respective backstories.
Beyond the demise of their relationships (cheating played a starring role in both), there's also an underlying sense of disenchantment in their creative pursuits. In a very funny scene that haters of Top 40-radio will appreciate, Dan is struggling to find a truly genuine artist in a stack of demos. Meanwhile, Greta feels like she's lost her voice after her collaborator and boyfriend of five years, Dave (Maroon 5's frontman Adam Levine in full-on jerk mode), ditched their quieter life for the bright lights of stardom. Even worse, he's allowed the songs that Greta wrote for him to be transformed into something she never wanted—garishly overproduced tracks where the lyrics, their soul, is buried in the mix.
Given Dan's rumpled appearance and obvious drunkenness, Greta's skepticism about the prospect of working with him is definitely warranted. But with nothing to lose since she was planning on heading back home to England, she's intrigued by his idea of recording her songs live. Not in a concert setting, mind you, but in different locations in the city. Assembling a make-shift band of collaborators from random people they meet along the way, the project injects a new sense of purpose in Dan and Greta's lives.
No doubt, the script could've used a little more work (there are a few clunky lines of dialogue, for example), and it's rare to see a movie that's so unfailingly optimistic, but there's a low-key charm and lack of pretense about Begin Again that's impossible to resist. It helps that Knightley and Ruffalo have great chemistry, but it's the unconventional twists of plot and meaningful themes that help elevate a familiar storyline.
Like Chef before it, Begin Again is a small film with big-time memorability—and one of this summer's best surprises.
CAUTIONS (may contain spoilers):
Drugs/Alcohol: Social drinking, sometimes to excess. References to Dan's problem with alcohol, which includes getting behind the wheel while he's drinking.
Language/Profanity: This is where Begin Again earns its "R" rating. The most popular expletive is varying forms of the "f" word, and there's also a couple misuses of God's name.
Sex/Nudity: No sex or nudity. There are a couple of references to an extramarital affair that caused Dan and Miriam to separate. Greta and Dave's relationship also ends because of infidelity. A couple of shots of Dan in his underwear. Dan's teenage daughter, Violet, jokes about spending her allowance on condoms. Violet's mom Miriam informs Dan that older boys want to sleep with their daughter. Violet's wardrobe often doesn't leave much to the imagination, and Greta helps her realize that dressing more modestly is a better approach to attracting the opposite sex.
Violence: None
Publication date: July 2, 2014