Believable Chemistry Elevates Life As We Know It
Christa Banister

Crosswalk.com Contributing Writer

2010

8 Oct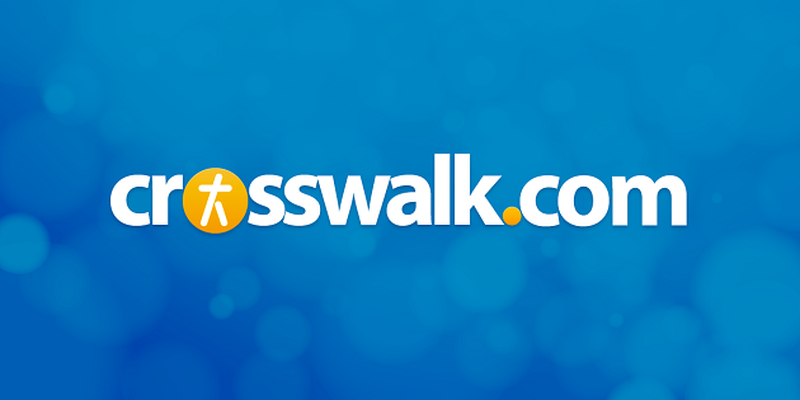 DVD Release Date: February 8, 2011
Theatrical Release Date: October 8, 2010
Rating: PG-13 (for sexual material, language and some drug content)
Genre: Romance, Comedy, Drama
Run Time: 113 min.
Director: Greg Berlanti
Actors: Katherine Heigl, Josh Duhamel, Josh Lucas, Alexis, Brynn and Brooke Clagett, Hayes MacArthur, Christina Hendricks, Melissa McCarthy, Sara Burns, Jessica St. Clair

Employing the ol' if-it-ain't-broke-don't-fix-it mentality, Life As We Know It basically follows every rule in the romantic comedy playbook to a "T"—no clairvoyance required.

But what is surprising and dare we say, unpredictable, about the familiar opposites-attract premise is that the perpetually Type A Katherine Heigl (yes, that Katherine Heigl of Killers and The Ugly Truth fame) and the easy-on-the-eyes Josh Duhamel (When in Rome, Win a Date With Tad Hamilton!) do make a pretty great pair, particularly when they're playfully sparring. In fact, it's their combined charms, plus a little help from an adorable baby, that ultimately elevates what could've been a big-screen sitcom gone seriously wrong.

In the sort of set-up that probably only happens at the movies, (let's hope, anyway) Eric, who goes by his last name "Messer" (Duhamel) and Holly's (Heigl) best friends (played by Mad Men's Christina Hendricks and Hayes MacArthur, a frequent T.V. show guest) don't ever bother mentioning that in the unlikely event of their death, Messer and Holly would be picking up the slack in the parenting department.

And then, after the unthinkable happens, Messer and Holly are as surprised as we are to hear the news.

Mind you, these attractive thirty-somethings can barely tolerate each other, (he's a womanizer, she bakes and loves to make lists in her spare time) let alone have a civil conversation, as evidenced by a date that went so bad that they skipped dinner altogether. So naturally, they're the right people to raise their friends' precious baby together? Riiiiiight.

But for whatever reason their friends chose them, and don't worry, the script gets around to explaining that by film's end, they are now forced to step up to the proverbial plate after a car accident leaves sweet little Sophie (played by identical triplets Alexis, Brynn and Brooke Clagett) without a family, save for an elderly grandfather and an aunt and uncle who've got nine kids already.

Of course, these new circumstances pave the way for plenty of awkward—and sometimes funny—situations now that they're living under the same roof (their friends conveniently paid the mortgage ahead of time, but the rest is up to them) and facing the challenges real parents already know all too well—staying sane during a stream of sleepless nights, changing one stinky diaper after the next and feeling helpless when some unexpected ailment rears its ugly head.

Naturally, the situation is even more challenging when each partner also puts in long hours at the office. While Messer is an up-and-coming producer for the Atlanta Hawks' broadcasts, Holly owns a specialty food shop that she's hoping to expand into an après-work watering hole for the locals. But somehow, no matter how busy their schedules, Messer and Holly find a way to navigate the tricky role of single parenting, and apparently, it involves lots and lots of charts.

Just as the couple is starting to figure things out and keeping that sexual tension in check, something their jittery caseworker highly recommends, the requisite rom-com conflict threatens to tear them apart for good. Even when an attractive doctor named Sam (Josh Lucas) enters the picture, however, there's never any doubt of how things will end up. Sam doesn't have a chance, love will conquer all, and a great pop song will be playing in the background while it happens.

Sadly, if not for the parenting part of the story where priorities are challenged and selfish motives are called into question, Life As We Know It would be just another quasi-enjoyable romantic comedy. But as we see our protagonists grow as individuals and as the loving caretakers of Sophie, the story becomes something better—almost enjoyable—and certainly a move in the right direction for Heigl after a slew of iffy roles in the past year.

CAUTIONS:
Drugs/Alcohol: Social drinking, plus marijuana is used recreationally. In one scene, pot makes it way into a batch of brownies that Holly and Messer chow down on.

Language/Profanity: An ample amount of four-letter words, including the PG-13 allotment of "f" words and instances where God's name is misused.

Sex/Nudity: There's a quick sex scene with Holly and Messer, but nothing aside from kissing and the beginning stages of clothing removal is shown. Given Messer's reputation as a ladies man, his sexual escapades are referenced several times. Messer also has a habit of walking around shirtless a lot, which gives the neighbor ladies plenty to smile about.

Violence: A car accident that claims the lives of Sophie's parents is referenced but never shown.


Christa Banister is a full-time freelancer writer, specializing in music, movies and books-related reviews and interviews and is the author of two novels, Around the World in 80 Dates and Blessed Are the Meddlers. Based in Dallas, Texas, she also weighs in on various aspects of pop culture on her personal blog.
For more information, including her upcoming book signings and sample chapters of her novels, check out her Website.