Believe Has Charisma, but Little Christmas Spirit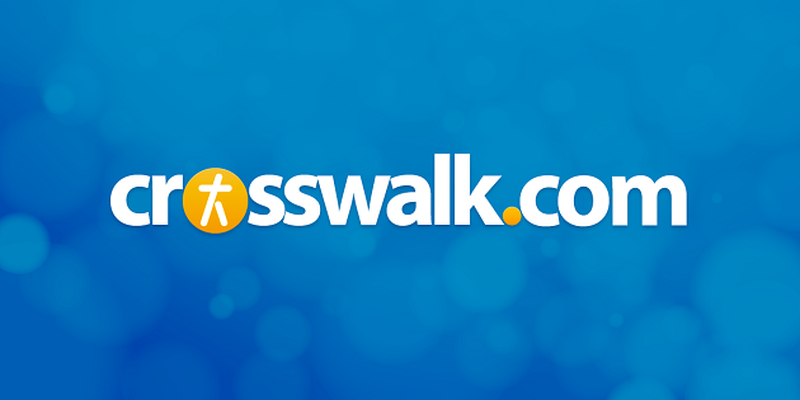 While this Christian movie certainly isn't lacking in charm, the promising story gets tangled up in a message that's more about economic minutiae than Christmas spirit. The end result will still satisfy believing viewers, but leave skeptics feeling cheated. 2.5 out of 5.
 
Synopsis
Set in a small town which has fallen on hard times, Believe centers on factory owner Matthew Peyton (Ryan O'Quinn) as he struggles to keep the family business from closing. When some desperate trade decisions ruin his reputation, Peyton is attacked by angry employees and subsequently rescued by a young mother and her son (Danielle Nicolet and Issac Ryan Brown). With their encouragement, Peyton resolves to save his business and restore the town's fabled Christmas pageant. However, not everyone is happy with this idea, and it doesn't take long for more trouble to mount. Now Peyton will have to put his faith in something greater than hard work if he hopes to save his childhood home.
 
What Works?
One can't deny that Believe is a charming movie. This is largely thanks to the film's cast, who play their parts with a great deal of sincerity and heart. Issac Ryan Brown in particular steals every scene as the energetic CJ, a boy who wants nothing more than to be the angel in the annual Christmas pageant. The film also doesn't shy away from difficult topics like financial bankruptcy and abandonment, tackling them both with a Christian worldview that's sure to leave faith-based audiences humming. As this is largely a Christian movie, faith takes a starring role in the production, and Believe should be complimented for making it feel like a natural part of life in a small town.
 
What Doesn't?
Sadly, much of these impressive qualities are wasted on a film that can't decide what it wants to be. Despite billing itself as a Christmas film, Believe has very little to do with the birth of Christ, even while set at Christmas. Indeed, even the fabled Christmas pageant, which drives much of the narrative, is never really seen. Audiences are given a brief glimpse, but otherwise this movie might as well have taken place in July. Similarly, the movie's Christian themes take a sudden back seat midway through the story so the film can espouse the virtues of hard work and capitalism. What is the message? Are we to put our faith in God or commerce? Is Christmas a time to help your neighbor, or chide them for saying "Happy Holidays"? We never get an answer to these questions, so the fact that Believe is just a little too long doesn't help. All in all, things would have been better if the film were more grounded in a singular, Christian message.
 
Christian Worldview Elements / Spiritual Themes
Faith in God is at the heart of Believe, and nearly every character is a Christian except for (of course) the bad guys. Peyton himself is a Christian, though some might argue a lapsed one, and he frequently mentions how his grandfather taught him the value of faith and hard work. The boisterous CJ captures the childlike faith Christ often spoke of, as he has no doubt God will answer his prayers in time so long as he's patient. Many other characters offer encouragement by speaking to the faithfulness of God, and reminding Peyton that all things go according to His plan. The biblical Christmas story is also given some brief treatment. There are moments however, when the film moves in a more political direction. Believe leans decidedly to the right, and even takes a few veiled stabs at liberals. None of this is necessarily bad - a film can say what it wants - but Director Billy Dickson should consider the ramifications of turning political leanings into religious idols.
The Christmas lesson it shares will also raise some eyebrows. Though not quite an anti-Christmas Carol, Believe makes it clear that hard work and toil should come before any rewards. Not a bad lesson surely, just not one you expect to hear during the season of giving.
 
CAUTIONS (may contain spoilers)
MPAA Rating: PG for violence and some scary situations 
Language/Profanity: A few arguments with raised voices and a joke about toilet paper, but otherwise fairly clean.
Sexuality/Nudity: CJ's father ran out on his family; a woman wears a hospital gown (nothing is shown; a chaste romance between two characters; a woman says she loves a man but, "like a brother."
Violence/Frightening/Intense: Peyton's car is egged, and later he is attacked by a group of men who set his car on fire and beat him badly; road rage; a gas explosion; a trip to the hospital; a brick is thrown through a window; people protest the factory; Peyton's parents died and it still hurts him; a man starts a fire in the factory; a woman hits a man with a golf club; a man throws a woman down stairs; a child is hit by falling debris.
Drugs/Alcohol: A man smokes; men drink in a bar; a man gives a woman aspirin.
 
The Bottom Line
RECOMMENDED FOR: Christian audiences, families, econ majors, people who believe the key to solving homelessness is hard work and discipline.
NOT RECOMMENDED FOR: People searching for or expecting more of a 'Christmas movie'; those tired of political opinions; singles bored with trite love stories; folks seeking something more fast-paced.
Believe, directed by Billy Dickson, opened in theaters December 2, 2016; available for home viewing April 11, 2017. It runs 120 minutes and stars Ryan O'Quinn, Shawnee Smith, Danielle Nicolet, David DeLuise, Kevin Sizemore and Isaac Ryan Brown. Watch the trailer for Believe here.
 
Ryan Duncan is Entertainment Editor for Crosswalk.com.
Publication date: December 2, 2016