Believers Enlist Hollywood Pros To Save a Life
Jay Swartzendruber

Crosswalk.com Contributing Writer

2010

22 Jan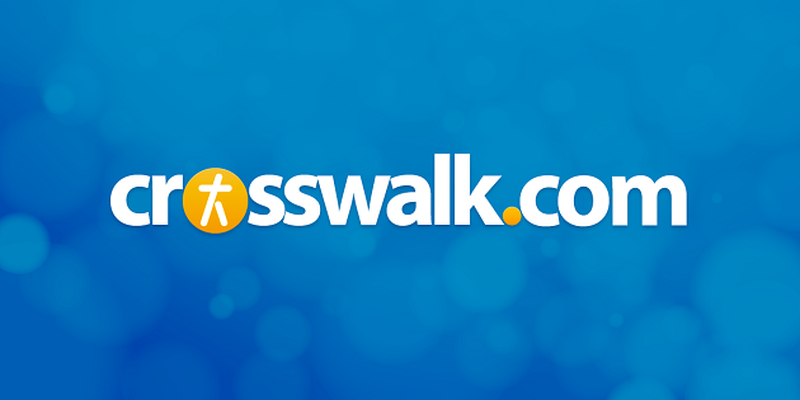 DVD Release Date: August 3, 2010
Theatrical Release Date: January 22, 2010
Rating: PG-13 (mature thematic elements involving teen suicide, teen drinking, some drug content, disturbing images and sexuality)
Genre: Drama
Run Time: 120 min.
Director: Brian Baugh
Actors: Randy Wayne, Deja Kreutzberg, Joshua Weigel, Steven Crowder, D. David Morin, Sean Michael, Bubba Lewis, Robert Bailey Jr.
If you're a serious evangelical filmmaker, there's one response to your work you absolutely do not want to hear: "For a Christian movie, that was pretty good." Yet when it comes to the more impressive motion pictures produced by churches and ministries, this backhanded compliment remains the most ubiquitous—and often, the most deserved. Thankfully, To Save a Life merits big picture comparisons.

Limited financial resources aside, the biggest hurdle for talented directors is making a faith-fueled film that's believable. Even if you manage to obtain a truly gifted cast and crew and have a great screenplay in hand, how do you create an utterly convincing portrayal of our fallen world without offending evangelical sensitivities? (To dismiss this concern undermines funding from Christian investors and threatens your core audience.) More than thirty years after groundbreaking films such as The Hiding Place (portraying the Nazi persecution of Jews), The Cross and the Switchblade (gang activity and profanity) and Born Again (salty-tongued Christians and prison life), and twenty years after Billy Graham's Caught landed its PG-13 rating for explicit drug use, legalism and fear continue to handicap Christian market films.

Could To Save a Life be the tipping point? Written and co-produced by youth pastor Jim Britts in conjunction with his church, New Song Community in Oceanside, California, the film is, in many ways, a landmark. For starters, its producers were very intentional about creating a Christian worldview movie that would genuinely engage audiences far beyond church walls. To do so, they insisted on a convincing screenplay—a true-to-life story about high school students and the profound consequences of their choices. The producers then paired Hollywood professionals (including a cast from the Screen Actors Guild) with hundreds of volunteers to give their modest budget—reportedly $500,000—more muscle. And what major player signed on to take To Save a Life to the masses? Samuel Goldwyn Films.

Industry vet Brian Baugh, a cinematographer on more than 20 movies including The Ultimate Gift, Jack and the Beanstalk and The Lost Medallion, was tapped to make his directorial debut. To his credit, Baugh's first-time experience rarely shows. To Save a Life doesn't look, sound or feel like other movies churches and ministries have produced. In fact, it easily rivals the general market standard for independent films. This in itself is a triumph.

To Save a Life introduces us to Jake Taylor (Randy Wayne) and Roger Dawson (Robert Bailey Jr.), high school students who had been childhood best friends until Jake saw their friendship could hinder his growing popularity. As Jake emerges as the big man on campus—with a basketball scholarship in the wings and dating Miss Popularity—Roger's path becomes increasingly isolated and painful. Then, one day, Roger makes a faithless leap. He shows up at school brandishing a gun, and tragedy strikes.

In the immediate aftermath, Jake comes undone. How could this happen? Could he have saved Roger? As he begins to reexamine his life, Jake is compelled to look for other Rogers in his school. He starts engaging students on the fringe, which puts his social status—including his relationship with his girlfriend—at risk. As tensions mount, so do Jake's questions. Soon Jake befriends a youth pastor who's asking hard questions of his own. As the two discuss faith, the leader is both relational and confessional. Jake gets closer and closer to making the biggest decision of his life. And when he does so? The well-paced movie is at its mid-point.

In a pleasantly surprising move, To Save a Life places its emphasis on discipleship rather than concluding with a conversion. As we get to know Jake, his family, high school friends and the kids in a local evangelical youth group, we witness the complications that often arise after a profound conversion to Christ. While To Save a Life isn't a true story per se, it is extremely believable. Britts, who got his film degree at Biola, based most of the characters on people he's actually known. And many of the conversations and events that unfold reflect real occurrences he and his wife Rachel, a high school English teacher, actually witnessed. This results in not only a refreshingly honest portrayal of high school students, but, to our redemptive discomfort, a somewhat tough love presentation of the evangelical church.

Along the way, To Save a Life deals with several serious themes, including divorce, school violence, teen alcohol abuse, drug use, suicide, cutting, sexuality and teen pregnancy. Amidst all the seriousness, the film offers yet another surprise: arguably the most clever use of wit and delivery of humor in the history of church-produced films.

And what would a good teen drama be without great modern music? GRAMMY-winning producer Charlie Peacock was tapped to be the music supervisor for To Save a Life. As a result, the film's soundtrack features several general market artists of faith, including Switchfoot, The Daylights, Katie Herzig, Matthew Perryman Jones, Superchick and Needtobreathe, among others.

Given the significant nature of the film, its producers are networking with youth groups and supplementing the movie's release with a curriculum and teen devotional "centered around the biblical concept that we are never more like Jesus than when we are reaching out to the hurting and lonely." (At press time, more than 2,500 youth groups had confirmed plans to take students and their friends to see the film.)
CAUTIONS:
Language/Profanity: A few obscenities--"h-ll," "a-s," and "d-mmit"--are used multiple times.
Drugs/Alcohol: A student smokes marijuana, two teens exchange a bag of marijuana in church, a student pours pills on a car seat as he contemplates suicide, party scenes depict heavy underage drinking and intoxication, two students drink champagne on a date.
Sex/Nudity: Implied: Female student takes off male student's shirt, and they hop on a bed together. Movie then cuts to the female as she finishes tying the back strap of her top, at which point the male says, "Let's do it again. You know you want to." In addition to occasionally immodest clothing, a student references "banging" and one uses the word "slut."
Violence/Crime: A student fires multiple gunshots into a school wall, before turning the gun on himself. After the camera cuts to his friend, a gunshot is heard. A student is shown with a razor, blood residue, and the scars on his wrist from previous cutting. Two fistfights between students. The school gets a bombthreat.