Strong Cast, Socio-Political Issues Make This Belle Resonate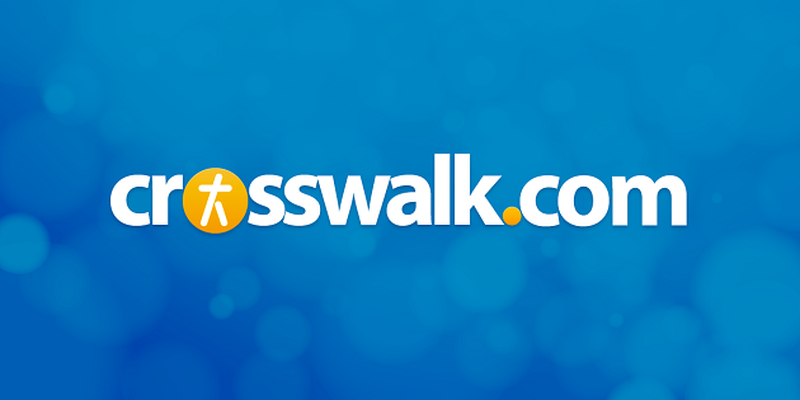 DVD Release Date: August 26, 2014
Theatrical Release Date: May 2, 2014 limited; May 23 wider
Rating: PG (for thematic elements, some language, and brief smoking images)
Genre: Period Drama
Run Time: 105 min
Directors: Amma Asante
Cast: Gugu Mbatha-Raw, Tom Wilkinson, Emily Watson, Sarah Gadon, Sam Reid, Miranda Richardson, Penelope Wilton, Tom Felton, James Norton
Costume dramas, by their historical nature, rarely involve Negro characters (especially as leads), but that's exactly how Belle distinguishes itself, even as it follows conventional beats along the way. That Class Drama familiarity isn't necessarily a bad thing, though, as it serves a palatable entryway into a landmark court case that forever shifted the trajectory of slavery in the British Empire – and ultimately, the world. This mild genre mash-up makes the material not only accessible but emotionally satisfying.
Period films are likewise rarely original; most are based either on a novel or an historical event. Belle is very much the latter, but dramatizes facts with recognizable tropes of the former. That is to say: it's an intriguing real life pre-Victorian social justice legal drama… by way of Jane Austen. The titular heroine is very much cut from the fiery Elizabeth Bennett cloth, and her love triangle includes a requisite Mr. Darcy archetype (with the rushed, strong-willed indictments of each other's personal character that go along with it).
Belle is based on the true story of Dido Elizabeth Belle, an 18th-century mixed-race child born illegitimately into an aristocratic English family. Bearing the last name of her slave mother, Dido was taken by her father Sir John Lindsay when she was young. Unable to raise her, Lindsay – a Royal Navy Admiral helping maintain the British Empire around the world – leaves Dido in the care of his uncle, Lord Mansfield (Tom Wilkinson, The Lone Ranger), who happens to be the Chief Justice of Britain's Supreme Court. Or, as one character puts it, he's the 2nd most powerful man in England.
The shame this brings to Mansfield's family, and status, is obvious – but something that, at least internally, the Lord and his wife (Emily Watson, War Horse) have overcome by the time (fast-forward to when) Dido has become a young woman. Proud of her refined intellect, character, and disposition, they've grown to love Dido (Gugu Mbatha-Raw, Larry Crowne) as their own, along with their other niece Elizabeth (Sarah Gadon, Enemy) whom they've raised alongside Dido, and the two are as close as sisters. Nevertheless, when it comes to public engagements (dinner guests, dances, etc.), societal etiquette limits Dido's involvement, at times shunning her. This is a unique and extra layer of difficulty as Dido and Elizabeth have reached the age to entertain suitors.
The courting dynamics of the film's first act play out in the ways you'd expect. It's time-honored Parlor Room romantic intrigue with the occasional, and sly, racial bigotry expressed in erudite conversation. One of Elizabeth's suitors is the most crass, even threatening sexual violence toward Dido at one brief moment, but the casting of Tom Felton (Harry Potter's sinister classmate Draco Malfoy) makes it more melodramatic than truly threatening.
It's when the story expands to include a trial involving murdered slaves, drowned en masse off a slave ship, that Belle takes on a more fascinating weight, for it's the details of this case – how they effect Lord Mansfield's paternal affections for Dido, and how that clashes with his public position as chief legal arbiter in an Empire wholly dependent on a slavery economy – that elevates the material to something particularly compelling and singularly worthwhile. It also charges the tacit romantic tension between Dido and outspoken abolitionist John Davinier (Sam Reid, The Railway Man), son of a minister.
In short, the racial issues these characters have been delicately maneuvering around with sophisticated societal manners are now ones they're forced to confront publicly. And they hold different opinions on how that would best be done, each empathetically reasoned. Director Amma Asante, a Brit of African decent herself (and in only her second feature), navigates these conflicts with an ear that is clearly moral without being didactic. She understands the conflict of the time – for someone like Lord Mansfield especially – and sympathizes rather than judges. That approach respects our intellects while also creating a more emotionally rich experience.
The cast boasts many respected British actors in major and supporting roles, and they collectively serve as an authentic foundation to a screenplay that constructs moments leaning toward the histrionic (or, again, at least too familiar). Mbatha-Raw shines as Dido, displaying a range from light intimacy to resolute conviction, in what could be a breakout role for the young starlet. She's well-matched by Reid, who no doubt will be cast in more smart romantic leading roles based on his work here.
Yes, stretches of Belle follow formula, and are even intuitively predictable, while also resorting to heightened melodrama in brief spurts, but the general execution is polished and first-rate, and ultimately it succeeds not so much by the mystery of where it's all headed but rather in what these people must work through to get there. It's in that where the emotional satisfaction of the experience comes, thanks to the core performances and, in particular, a recurring motif of slave paintings that has a deeply affecting payoff. By the end, Belle becomes an historical drama that resonates as much in the soul as it does the mind.
CAUTIONS (may contain spoilers):
Drugs/Alcohol Content: Brief moments of smoking.
Language/Profanity: One D-word. Some racially-bigoted comments, but no actual slurs.
Sexual Content/Nudity: Some kissing and embracing; tame by modern standards. Themes of illegitimate out-of-wedlock birth. A verbal reference to intercourse (that's the word used). A man threatens physical/sexual violence towards Dido, but it's strongly suggested through an intense grab and stare (not words or specific physicality).
Violence/Other: None.
Publication date: May 23, 2014