Ben Affleck Pulls Triple Duty with Aplomb in The Town
Christa Banister

Crosswalk.com Contributing Writer

2010

17 Sep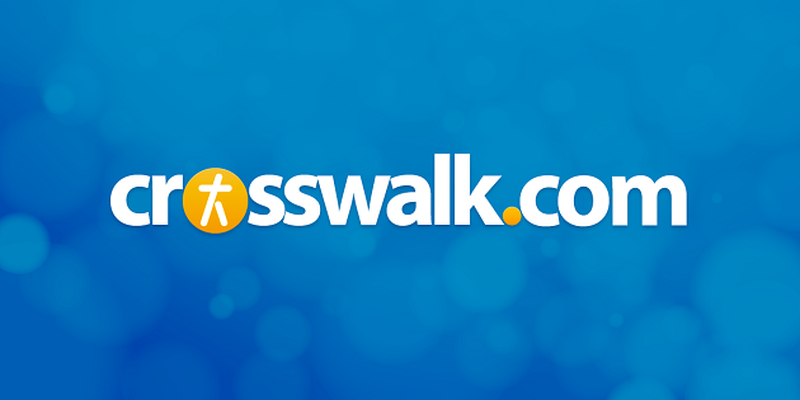 Release Date: September 17, 2010
Rating: R (for strong violence, pervasive language, some sexuality and drug use)
Genre: Drama, Thriller, Crime, Adaptation
Run Time: 123 min.
Director: Ben Affleck
Actors: Ben Affleck, Rebecca Hall, Jon Hamm, Jeremy Renner, Blake Lively, Chris Cooper, Dennis McLaughlin, Pete Postlethwaite, Titus Welliver, Owen Burke

After starring in the credibility-draining trifecta of Gigli, Jersey Girl and Surviving Christmas and getting more press as one half of "Bennifer" than anything remotely career-related, Ben Affleck's professional prospects weren't exactly looking promising in the mid-2000s. In fact, many Hollywood types declared the Oscar winner was over—officially dunzo.

Funny enough, while Tinsel Town's finest are always quick to declare who's hot and who's, well, not, everyone still loves a good comeback story—even if an actor was once persona non grata (see Robert Downey Jr., Mickey Rourke and maybe even Lindsay Lohan one day). All anyone needs is one big hit, and you're back on the map—just like that.

Case in point: Ben with a different Jennifer (Garner) by his side. After accepting a leading man role that allowed him to showcase a more serious side of his acting chops in 2005's Hollywoodland, it was exactly the break he needed. In fact, it paved the way for awards, acclaim and what's been a pretty respectable career, whether he's playing a standout supporting role (Smokin' Aces, State of Play) or stepping up as the man behind the lens (Gone Baby Gone).

Now with The Town, Affleck is really getting ambitious by asking the public to believe that lightning can strike three times in the same place as he serves as the film's director, co-writer and star. And for the most part (quelle surprise), Affleck pulls off his duties with aplomb in the place he knows best—Boston.

Like Gone Baby Gone, The Town is a multi-layered and deeply unsettling morality tale where drugs and four-letter words are used in abundance. Much like The Dark Knight, it has a menacing and ominous tone as neatly arranged bank heists are pulled off with violent precision by a group of four friends who call Charlestown, a particularly dangerous, drug-infested section of Boston, home.

As Doug MacRay (Affleck) already knows, a life of crime definitely doesn't pay. Not only did his latent anger cost him a shot at a promising pro hockey career, but his own father's law-breaking shenanigans have led to a life sentence. However, given that breaking the law is all Doug knows, is it even possible for him to clean up his act, let alone leave his poisonous surroundings for good? Well, Doug hopes so.

For the record, the screenwriters do a fantastic job of building empathy for Doug from the get-go, even if he is a criminal, and that alone causes a slew of conflicting emotions for the viewer. Not only is his dad (Chris Cooper, who is outstanding per usual in a small role) behind bars, but his mom also disappeared when he was young, and Doug's not even sure if she's alive or dead. And even when he's selfishly engaging in emotionless casual sex with a drug-addicted single mom (Gossip Girl's Blake Lively, who's surprisingly good—especially with that tricky Boston accent), you simply can't help wanting something better for the guy.

Despite his desire to go straight, Doug's friends, especially Jem (a scene-stealing Jeremy Renner), are counting on him for their latest bank robbery, a perilous exchange that goes seriously wrong in a hurry. Forced to kidnap the bank manager (Rebecca Hall) before the police won't show up, Doug is immediately, inexplicably drawn to her and makes sure that Claire actually makes it home without getting too hurt in the process.

Of course, there are still scars from such a traumatic experience. And Doug immediately notices that she's visibly rattled when he bumps into her at the local laundry mat. Not sure if she actually recognized the guys who kidnapped her (they have a habit of sporting some pretty outrageous costumes a la The Dark Knight), he befriends her, partly to keep tabs on her. Naturally, it doesn't take long for the friendship to bloom into something different altogether (dare we say love?), and Doug begins envisioning a new life with Claire by his side.

Normally, a romantic angle in a story like this merely feels tacked on. But here, it's a brilliantly concocted contrast to all the violence. And with the FBI in the mix and Doug's enemies never far away, the first blush of romance doesn't last for long anyway.

In one particularly effective scene, Jem almost lets the cat out of the bag about Doug's turbulent past to Claire when he unexpectedly spots the new lovers on a date. And it's in these tense moments when Affleck's directing abilities particularly shine, revealing a promising next chapter in the once-doomed actor's career.

CAUTIONS:
Drugs/Alcohol: Social drinking and recreational drug use are both depicted. Single mom Krista's chances of seeing her young daughter are diminished because of cocaine and OxyContin use.

Language/Profanity: There is a steady stream of profanity throughout, including instances where the Lord's name is taken in vain and liberal use of the "f" word.

Sex/Nudity: In a quick jaunt through a strip club, a woman's breast is flashed. Before meeting Claire, there's a quick sex scene between Doug and Krista (no nudity, just plenty of grunting). It's also indicated that Krista will trade sex for the money she needs to support her daughter—and drug habit. There's another scene where Claire and Doug sleep together (no nudity, just a heavy make-out session before the camera cuts away).

Violence: For Doug and his pals, bank robbery is a violent business, and they'll harm (or even kill) anyone who gets in their way. Several people are shot throughout with high-powered weapons (some at close range, and there are varying degrees of bloodiness), others are bludgeoned. A young woman is also kidnapped (but isn't harmed). There is also fairly graphic discussion of the violence that goes down in prison that involves Doug's father.


Christa Banister is a full-time freelancer writer, specializing in music, movies and books-related reviews and interviews and is the author of two novels, Around the World in 80 Dates and Blessed Are the Meddlers. Based in Dallas, Texas, she also weighs in on various aspects of pop culture on her personal blog.
For more information, including her upcoming book signings and sample chapters of her novels, check out her Website.