Ben-Hur is Beautiful but Bloody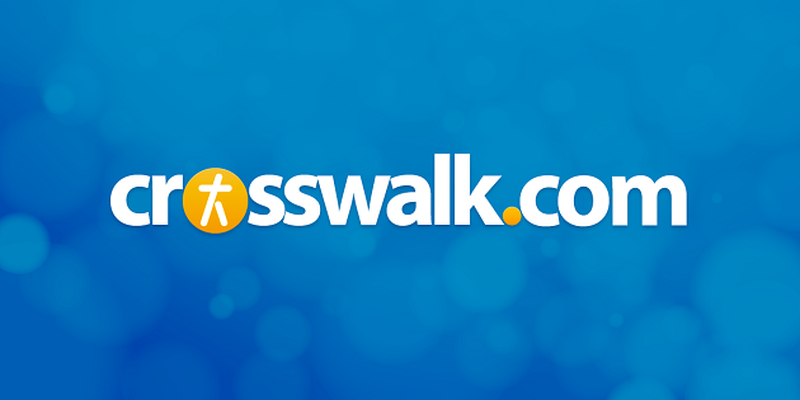 This action movie/bromance/Bible-era tale is a spectacle in the style of old Hollywood. It's more of a retelling than a remake of the 1959 classic (itself a remake of a silent film and both adapted from Lew Wallace's novel) but there's plenty to like about this modern version. 3.5 out of 5.
 
Synopsis
Jewish prince Judah Ben-Hur (Jack Huston) and Roman orphan Messala Severus (Toby Kebbell) were raised as brothers, but betrayal drove them apart. Judah's thirst for revenge will bring them together again but will it destroy them both?
 
What Works?
This is an epic on a grand scale, and Jesus-era Jerusalem has never looked more stunning. The settings are breathtaking; everything from the sumptuous Hur family mansion to the glory of Rome in the form of a "circus" arena for the inevitable chariot race is a feast for the eye. The iconic chariot race is as exciting as any car chase and better than most. Think Fast & Furious with horses attached to reins instead of under the hood. Like Charlton Heston before them, both Huston and Kebbell actually drove their chariots themselves. It took three months of training—and three months of filming just that race—but it pays off.
And finally: Morgan Freeman. His role as Judah's chariot coach doesn't stretch his abilities in any way, but it does afford him plenty of opportunities to dispense wise advice in that most authoritative of voices. And that adds value to any production.
 
What Doesn't?
Although this Ben-Hur clocks in a full hour-and-a-half shorter than its predecessor, once the exciting opening is done, the story drags. No doubt all that character development is important, but it feels a little self-indulgent. And if a scene toward the end leads to an eye roll while your mental jukebox plays "he ain't heavy, he's my brother," well, you're not alone. If Hollywood insists on remaking movies they really should take a little of the action-sequence budget and put it toward better scripts.
The costumes, while certainly flattering, often looked oddly modern. Some of Judah's ensembles would not look out of place in modern-day Jerusalem (or New York, Dallas, or LA). It also felt weird to see a respectable first-century woman wearing pants and riding astride. It's not just the costumes that seem anachronistic; Messala offers a PC take on his bloody career as a conqueror that just sounds dumb coming from a Roman soldier. And lest you forget who the good guy is, Judah drives a team of snow-white horses while Messala's horses are jet black. Cheesy? Well yes, but it does help you tell them apart when multiple racers are careening around the track.
Much as I hate to say it, Jesus (Rodrigo Santoro) comes off as a bit of a wimp. He's more "come on guys, let's all just love each other, please, OK?" and less Son of God who speaks with authority. I could picture this Jesus organizing a sit-in to promote non-violence, but chasing moneychangers out of the temple with a whip? Not so much. Fans of the '59 film will remember a certain miraculous event at the end of the move that directly affected Judah's loved ones. In this version that miracle is pretty much a non-event, with none of the emotional payoff. Disappointing.
 
Christian Worldview Elements / Spiritual Themes
Much of the plot hinges on revenge versus forgiveness. Judah is bent on exacting revenge for the destruction of his family, but his beloved, a follower of Jesus, encourages him to forgive instead. You can probably guess which way things will go by the end of the movie.
 
CAUTIONS (may contain spoilers)
MPAA Rating: PG-13 for sequences of violence and disturbing images 
Language/Profanity: None.
Sexuality/Nudity: Some bare-chested men, a couple of kisses, a veiled reference to rape, a woman's clothes are torn as she's dragged away by soldiers, and a married couple are showing reclining together.
Violence/Frightening/Intense: A number of bloody, violent, potentially disturbing scenes, including (but not limited to): battle scenes with soldiers hacked to death; horse wrecks on a grand scale, with men and animals trampled and killed; men shot with flaming arrows and set on fire; multiple casualties in a sea battle; slaves beaten and killed by brutal masters; wounds cauterized with a hot knife; crucifixion (but a visually tame one as these things go).
Drugs/Alcohol: They probably knock back wine at some point, but the important drink in this story is water.
 
The Bottom Line
RECOMMENDED FOR: Action movie fans, those who enjoyed producers Mark Burnett and Roma Downey's mini-series The Bible, and anyone interested in historical fiction, particularly from the biblical/Roman era.
NOT RECOMMENDED FOR: Animal lovers who don't want to see horses in jeopardy (the credits assure us "no animals were harmed" but special effects certainly make it appear otherwise) and gentle souls who don't like violence.
Ben-Hur, directed by Timur Bekmambetov, opened in theaters August 19, 2016; available for home viewing December 13, 2016. It runs 124 minutes and stars Jack Huston, Toby Kebbell, Rodrigo Santoro, Nazanin Boniadi, Ayelet Zurer and Morgan Freeman. Watch the trailer for Ben-Hur here.
 
Susan Ellingburg spends most days helping to create amazing live events and most nights at the movies, at rehearsals, or performing with vocal ensembles in the Dallas area. This leaves very little time for cleaning house. A natural-born Texan, Susan loves all things British, Sunday afternoon naps, cozy mysteries, traveling with friends, and cooking like a Food Network star (minus the camera crew).
Publication date: August 17, 2016