Burton's Big Eyes Bigger Than a Basic Tale of Art vs. Commerce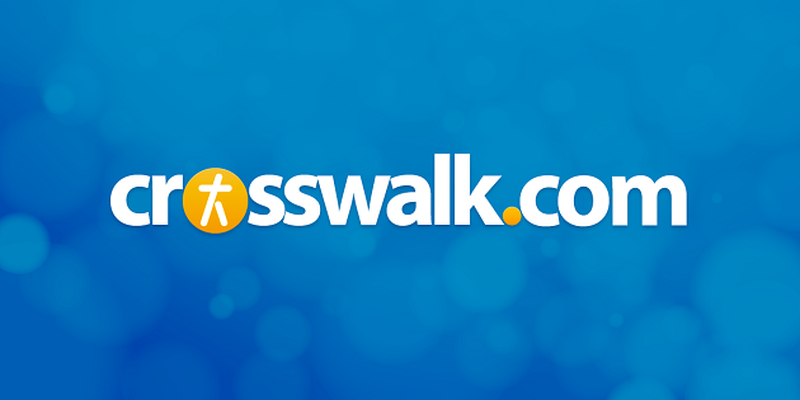 DVD Release Date: April 14, 2015
Theatrical Release Date: December 25, 2014
Rating: PG-13 (for thematic elements and brief strong language)
Genre: Drama
Run Time: 105 min
Director: Tim Burton
Cast: Amy Adams, Christoph Waltz, Danny Huston, Krysten Ritter, Jason Schwartzman, Terence Stamp
Few directors boast as instantly recognizable a style as Tim Burton. To his credit (and, on balance, our benefit) he's been able to maintain his singular aesthetic within the Hollywood system. Yet after what many saw as a loss of artistic self in gaudy big budget properties like Alice In Wonderland and Dark Shadows, Burton has gone back to more personal works. In 2012 he expanded his early-career stop-motion animated short Frankenweenie into a feature film, and now his follow-up is a low budget passion project.
While it's a welcome return to individual expression, Big Eyes is also Burton's most conventional film since Big Fish – and arguably of his entire career, one that reduces his gothic palette to mere heightened realism. Seeing the word "Big" featured in both titles is likely just a coincidence, yet it carries an irony when you consider how neutered they both seem compared to his audaciously dark body of work. Thankfully Big Eyes doesn't collapse under the avalanche of sentiment that buried Big Fish, and ends up being a compelling (if not entirely powerful) study of artistic conviction and compromise.
Perhaps the most fascinating aspect of Big Eyes is its meta subtext. It feels like a direct response by Burton to the criticisms of "selling out" he's received of late, but it's not an angry rebuttal; this is an honest introspection. Based on a true story (and adapted to the screen by Scott Alexander and Larry Karaszewski, the writers behind Burton's other true-story movie Ed Wood), Big Eyes dramatizes the life of 1950s painter Margaret Keane (Amy Adams, The Muppets), whose work – innocent child portraits with exaggerated saucer-shaped eyes – never found an audience until her second husband Walter Keane (Christoph Waltz, Horrible Bosses 2) began to take credit for them. It's an easy slight-of-hand as all of the paintings were simply autographed "Keane."
Walter, a mediocre painter with a pedestrian sensibility, is a vivacious extrovert with magnetic charm. His own paintings may not exhibit genius but his salesmanship sure does; he can make a pitch both sophisticated and emotional. By contrast, the introverted Margaret would rather just huddle away in her studio and then expect the work to speak for (and sell) itself.
So when she discovers that her belated breakthrough is due to Walter presenting himself as the painter – and learns of this well after they've begun to reap financial rewards – Margaret suppresses her anger over Walter's deceit and agrees to keep the ruse going. She'll paint, he'll sell, and together they'll become rich, which is exactly what they do. Walter's savvy business acumen turns Margaret's coveted artwork into an entire cottage industry of Big Eye merchandise. Big Eyes is more than a basic tale of Art vs. Commerce. It's The Ethics of a Salesman vs. The Ethics of an Artist, and you feel Burton's own personal struggle between the two permeate the entire narrative.
Along with that thematic core, what gives the story more complexity than one might suspect is that Walter, even with his too-good-to-be-true charisma, is not initially a huckster. Despite his own shady history, he doesn't seek to steal credit from Margaret. His flaw is that he's a salesman to a fault, and so to take credit for the paintings is merely a shrewd, even practical, business decision. But it is that decision that begins to progressively corrupt him into a controlling megalomaniac for whom the ends justify the fraud. He gains a false sense of cultural import too, and Margaret is merely an assembly line. Margaret's moral path follows the opposite trajectory. She becomes more troubled by her own lack of integrity (especially toward her daughter) along with the total loss of identity and self-worth. Compounding the guilt is that she's culpable in her own victimization.
Burton doesn't seem to be aligning himself solely with the heroine but also the villain. Through them, he takes stock of his own best and worst (even ugly) tendencies. Walter Keane is just as much a stand-in for Burton as is Margaret, and by examining their real life conflict Burton appears to be working out his own internal one. Alice in Wonderland and Edward Scissorhands both came from him, after all, so what does the crass commercialism of the former and the artistic sincerity of the latter reveal about him not just as a filmmaker but as a person?
Adams gives dimension to Margaret's frailty, which is both emotional and circumstantial, while still tapping into a well of courage when she can no longer live with her shame. It's a deeply felt performance that makes Margaret's choices understandable and sympathetic. Two-time Oscar-winner Waltz relishes the broad nature of Walter's persona but elevates it beyond caricature. Walter's not trying to pull a fast one; he honestly doesn't see what's wrong with what he's doing, which makes for something vastly more interesting (and real) than a self-aware slimeball. And for Burton, while his images are much more muted in color and design than we're used to (it's basically Burton-light), the bold pastels and period detail still make for a visually appealing experience.
The film resorts to a typical Third Act climax – yes, in a courtroom – that leads to the only resolution it possibly could. Yet on the whole Big Eyes is an engaging and thoughtful (if formulaic) look at a fight to redeem one's artistic and personal integrity. Through examining Margaret and Walter Keane, Tim Burton seeks the same thing: ultimately, Big Eyes is a search and fight for himself.
CAUTIONS (may contain spoilers):
Drugs/Alcohol: Alcohol consumed in various scenes, at home and in pubs. Some drunkenness at home, which leads to angry outbursts. Smoking occurs on occasion.
Language/Profanity: Occasional but not frequent. One F-word, one S-word, and a few other milder profanities. A couple of vulgar expressions and a crude gesture. A couple of mild sexual references. EDITOR'S NOTE/UPDATE: It's been brought to our attention that there are also 5-6 instances of the Lord's name taken in vain in the film, including one 'GD' in the first minute. Both Crosswalk and Jeffrey Huston would like to offer our sincere apologies for this accidental omission.
Sexual Content/Nudity: Some kissing and embracing.
Violence/Other: Portrayals of non-graphic violence, along with scaring, intimidating, threatening. Intense domestic fights, verbal abuse. Violence-threatening situations. Early reference to physical domestic abuse. Some one-on-one fighting, fistfights.
Publication date: December 23, 2014