Creativity, Heart and One Huggable Protagonist Save the Day in Big Hero 6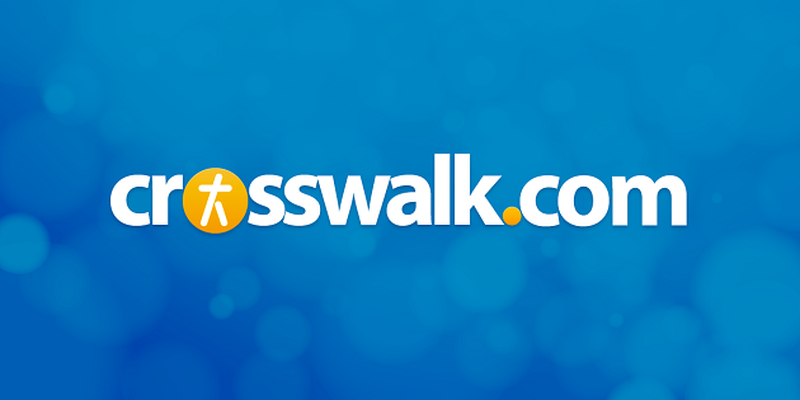 DVD Release Date: February 24, 2015
Theatrical Release Date: November 7, 2014
Rating: PG (for action and peril, some rude humor, and thematic elements)
Genre: Animated/Family
Run Time: 108 min.
Directors: Don Hall, Chris Williams
Cast: Scott Adsit, Ryan Potter, Daniel Henney, T.J. Miller, Jamie Chung, Damon Wayans Jr., Genesis Rodriguez, James Cromwell, Alan Tudyk, Maya Rudolph, Abraham, Benrubi, Katie Lowes, Billy Bush
Superhero movies are usually the stuff of summertime viewing, but with Big Hero 6, Disney actually saved the best for November.
While the story's motley crew of characters may suggest The Avengers for the younger set, Big Hero 6 actually shares far more in common with the fast, funny and footloose style of Guardians of the Galaxy, minus the suggestive bits, of course.
CrosswalkMovies.com: from crosswalkmovies on GodTube.
Big Hero 6 is basically the comic book origins story that pokes fun at the conventions of the genre with a big, knowing wink. And thanks to truly eye-popping animation with spectacular attention to detail and heartfelt storytelling that never descends into mushy, eye-rolling madness, Big Hero 6 is a total gem of a movie where style and substance meaningfully co-exist.
Plus, unlike so many action-packed experiences that fall under the category of disposable entertainment, Big Hero 6 celebrates kids who use their brains—a takeaway that parents will, no doubt, appreciate too.
Like many Disney movies, Big Hero 6 is also a story that doesn't shy away from tragedy. Teenage prodigy Hiro (newcomer Ryan Potter) and his equally brainy college-aged brother Tadashi (Daniel Henney, The Last Stand) lost their parents at a young age, so Hiro lives with his aunt. While it's clear that Cass, amusingly voiced by Maya Rudolph (Bridesmaids), cares about her nephew, she's so busy running her restaurant that she doesn't notice he sneaks out at night.
See, instead of making the most of his brilliant mind, the increasingly street-smart Hiro has learned how to score some serious cash in competitive robot fighting. Considering he's a minor and all, it's not surprising when Hiro gets in trouble pretty quickly after winning big. So when Tadashi bails him out, big brother hopes to inspire Hiro by taking him on an impromptu visit to "nerd school."
It's here where Hiro meets Tadashi's equally bright friends, the whipsmart and totally fearless GoGo (Jamie Chung, Premium Rush), the calculated, risk-averse, master of one-liners Wasabi (Damon Wayans Jr., The Other Guys), the quirky lover of anything pink and explosive, Honey Lemon (Genesis Rodriguez, Identity Thief) and Fred (T.J. Miller, Transformers: Age of Extinction), a laidback surfer dude who offers plenty of comic relief for the duration.
As much as Hiro feels in his element among Tadashi's friends, it's Tadashi's non-human invention, Baymax (Scott Adsit, The Informant!) who winds up making the biggest impact on him. After many, many rounds of testing, Tadashi has finally realized his dream of inventing a complex and intuitive robot that could tangibly help people.
At first glance, Baymax, all rotund and marshmallow-y, doesn't look like the obvious choice for a health care ambassador, but as it turns out, his cuddly stature was purposefully planned. Tadashi was dead-set on making him approachable, and Baymax's deadpan delivery and courteous bedside manner instantly make him as likeable as any human character in Big Hero 6.
Set in the futuristic city of San Fransokyo, which looks just as cool as it sounds, Big Hero 6 never lags or lumbers and always continues to surprise. When Hiro ultimately decides to channel his troublemaking energy into something more worthwhile, namely an invention worthy of admission to the robotics program at his brother's university, the audience can't help rooting for his success, a testament to a well-developed character.
Naturally, just as Hiro is on the verge of doing something really special with his life, an unexpected accident radically changes his course. And it's this event that not only catapults the remainder of Big Hero 6's storytellinginto a madcap gear, one replete with thrilling car chases, unorthodox action sequences and even space travel, but it raises many important questions about loss, the moral conflicts that arise in the pursuit of justice and how important friendship is when someone's struggling.
Big Hero 6 is so much more than your average superhero movie, it's something far better. A feast for the eyes that might even cause you to shed a tear, this film generates fun without resorting to tired antics and creates substance without being preachy. In short, creativity, heart and one huggable protagonist save the day!
CAUTIONS (may contain spoilers):
Drugs/Alcohol: An alcoholic beverage is shown in one scene.
Language/Profanity: None
Sex/Nudity: Discussion of body hair growth during puberty that stops just short of mentioning anything below the belt.
Violence: Robot fighting, plus there are a handful of scenes that younger children may find intense when Hiro, Baymax and his friends go after Professor Callaghan. In his rage, Hiro really wants revenge (to kill) upon the professor responsible for the circumstances leading to Tadashi's accident but Baymax reminds him he is an agent of peace. A fire leads to casualties. A young woman's life hangs in the balance during space travel. A pretty crazy car chase.
Mature Themes: Hiro and his older brother are raised by their aunt Cass because their parents died when they were very young. Hiro's older brother Tadashi dies in an unfortunate accident, and the pre-teen's grief is palpable.
Publication date: November 6, 2014