Black Comedy Goes Bawdy in Horrible Bosses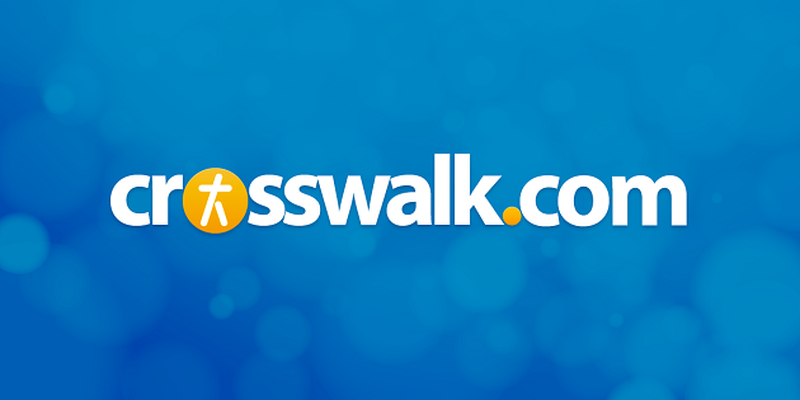 DVD Release Date: October 11, 2011
Theatrical Release Date: July 8, 2011
Rating: R (for crude and sexual content, pervasive language and some drug content)
Genre: Comedy
Run Time: 100 min.
Director: Seth Gordon
Actors: Jason Bateman, Jason Sudeikis, Charlie Day, Jennifer Aniston, Kevin Spacey, Donald Sutherland, Colin Farrell, Jamie Foxx, P.J. Byrne
Much like the 1999 cult classic Office Space, Horrible Bosses taps into the universal angst of anyone who's ever dealt with a truly dreadful boss.
But instead of taking a few well-placed jabs at the pratfalls of corporate culture (cue that iconic beat down of that perpetually uncooperative copy machine) and dreaming up ways to steal from the company without anyone noticing like Ron Livingston (Going the Distance) and his pals did back in the late '90s, the trio of authority-haters in Horrible Bosses decide to seriously up the ante by eliminating their respective nemeses altogether.
Naturally, the idea starts out as nothing more than that—a deliciously awful idea. But with the booze flowing freely and their collective agitation reaching a fever pitch, three friends decide enough is enough and hatch a haphazard plan to kill their truly horrible bosses. Trouble is, three guys from the 'burbs don't know the first thing about pulling off a successful murder, let alone three of them…
Incidentally, "horrible" doesn't even begin to describe how heinous these guys' bosses actually are. A better description? Try an HR department's worst nightmare. Both conniving and abusive, Nick's (Jason Bateman, The Switch) superior Dave Harkin (Kevin Spacey, The Men Who Stare at Goats) not only dangles promotions like catnip, but he tricks Nick into drinking vintage scotch at 8:15 a.m.
Of course, Nick wouldn't have downed it if his boss hadn't insisted, but it gives Dave the perfect opportunity to label him an "alcoholic" later on when Nick loses his temper. See, rather than doing the right thing and promoting Nick after eight looong years at a company where he's still being reprimanded for starting his 6:00 a.m. work day two minutes late, Dave decides to promote himself instead. And when Nick tries to resign? Well, Dave viciously assures him that no one else will ever hire him.
Meanwhile, Kurt (Jason Sudeikis, Hall Pass) pretty much had the perfect employee/employer relationship until his boss Jack Pellit (Donald Sutherland, The Mechanic) unexpectedly dies of a heart attack. For reasons that are pretty much unfathomable, Jack left the company to his son, Bobby (a virtually unrecognizable Colin Farrell, The Way Back) who's not only addicted to cocaine and uses his dad's business as his personal ATM, but doesn't have a problem with having hookers entertain him at work. Worse yet, he doesn't have much regard for human life either. When Kurt reminds him that his dad always paid more for safe chemical disposal, Bobby could care less if it endangered people's lives in Bolivia, where a risky but cheaper alternative was offered.
As for poor Dale (Charlie Day, TV's "It's Always Sunny in Philadelphia"), a dental assistant who recently got engaged to the girl of his dreams, his manager, Dr. Harris (Jennifer Aniston, Just Go With It) is constantly making inappropriate sexual advances—on the clock, no less. Telling him it'll only get worse the closer it gets to his wedding, she keeps trying to seduce him, even threatening to his show fiancée some compromising photos she took while Dale was knocked out during a dental procedure.
With their respective motives established, the story only gets zanier as the guys seek advice on how to carry out the job. After unsuccessfully tracking down someone from a newspaper ad, Nick, Kurt and Dale stumble into a bar in a particularly rough side of Los Angeles. After nearly getting kicked out for being three dopey white guys seeking out murder advice in an establishment filled with tough-looking African Americans, Jamie Foxx's (Rio) character (we can't print his name since it's an expletive) eventually steps up and says he can help—for a cool 5k.
Since Mr. Expletive just left the clink himself (his crime is just one of the film's many funny revelations), the guys are quick to take his advice, which amounts to what's basically the plot of Hitchcock's Strangers on a Train where people get away with murder by merely swapping each other's targets.
As expected, nothing ends up going as Nick, Kurt and Dale expected (or even close), and the situation escalates in a hurry, thanks to a slew of rookie mistakes. And like the original installment of The Hangover, Horrible Bosses thrives from the madcap charm and sheer outrageousness of the ensuing hijinks, not to mention great chemistry between the lead actors.
Despite its many comedic achievements, however, Horrible Bosses will probably still offend more than entertain because the writers routinely scrape the bottom of the barrel for laughs (see Cautions below). In addition to a slew of sexually explicit language and shameless innuendos that make it every bit an R-rated affair, especially from Aniston who is, no doubt, hoping we'll forget all those lame rom-coms she's starred in lately, there's just some places that even a dark comedy shouldn't go. And Horrible Bosses crosses that line again and again, much to the detriment of anyone hoping for a funny diversion from the 9-to-5 grind without feeling like he/she needs a good, long shower afterward.

CAUTIONS:
Drugs/Alcohol: Post-work social drinking. Nick's boss tricks him into drinking scotch at 8:15 a.m., only to call him an alcoholic later on. Gas is used to lull dental patients to sleep while they get their fillings and surgeries. Bobby routinely gets smashed and uses coke at work. In a scene that's played for maximum laughs, Nick and Dale get high from a large cloud of cocaine while doing recon work in Bobby's apartment.
Language/Profanity: "Pervasive" is definitely the right word here as there is a steady stream of expletives throughout. Fu—(and its variations) definitely gets the most use, while sh--, he--, dam-, god-amn, as-, as-hol, bit-- are also used frequently. Jamie Foxx's character's first name is motherfu--er. Gay slurs, plus cruel verbal cracks directed toward a man in a wheelchair and an overweight woman.
Sex/Nudity: Several crude references to male and female genitalia and explicit description of specific sexual acts, especially from Dr. Harris who is sexually harassing her engaged dental assistant, Dale. In an attempt to seduce Dale, Dr. Harris shows up wearing nothing under her lab coat (the sides of her breasts are shown). Dr. Harris routinely makes her advances when patients are asleep in the chair and even touches a few of them inappropriately as well. She also has several compromising pictures that she doctored of herself and Dale in various sexual positions that she threatens to show to Dale's fiancée if he doesn't sleep with her—pronto. Dr. Harris pleasures herself in the bathtub (her body is strategically covered by bubbles) while Dale tells her what he'd do to her sexually by phone. Dressed in only her bra and undies, Dr. Harris simulates oral sex on a banana and eats a hot dog in a suggestive manner. When trying to find a hit man, Dale accidentally ends up calling a guy who urinates on other men for money. Bobby is entertained by a group of call girls (one is a man) at the office. Kurt is rather sex-crazed and ends up sleeping with Dr. Harris and Dave's wife, Rhonda (Julie Bowen, TV's Modern Family). Later on, doing a recon mission, Kurt sticks a toothbrush, razor and dental floss where the sun doesn't shine. Nick says he hasn't had sex with anyone but himself in six months. Dale is on the sex offender's registry for getting caught peeing on an empty playground late one night. Kurt and Nick debate who'd get raped more if they went to prison.
Violence: SPOILER ALERTS: When the guys' murder plot goes seriously awry, Dave ends up killing Bobby with two shots. Dale unexpectedly ends up saving Dave's life by administering an antidote for his peanut allergy. Not really knowing what to do, he stabs him again and again with the needle. There's also a car crash and several perilous situations as the guys attempt to off their bosses.
Christa Banister is a full-time freelancer writer, specializing in music, movies and books-related reviews and interviews and is the author of two novels, Around the World in 80 Dates and Blessed Are the Meddlers. Based in Dallas, Texas, she also weighs in on various aspects of pop culture on her personal blog.
For more information, including her upcoming book signings and sample chapters of her novels, check out her Website.