Black Nativity's Dream Team Tells Universal Story with Universal Message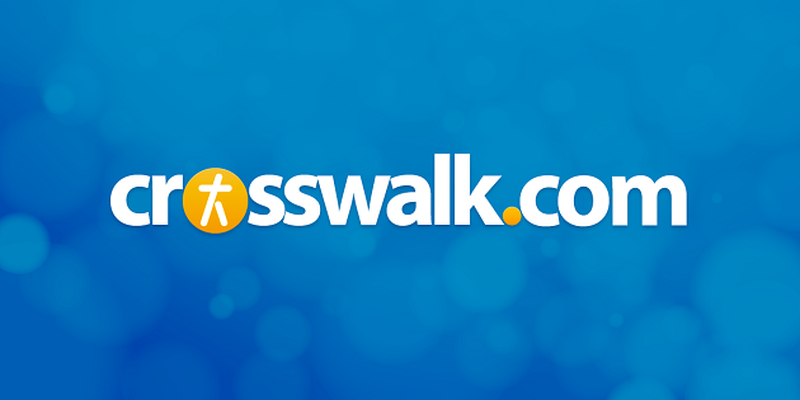 DVD Release Date: April 15, 2014
Theatrical Release Date: November 27, 2013
Rating: PG (for thematic material, language, and a menacing situation)
Genre: Drama/Musical
Run Time: 93 minutes
Directors: Kasi Lemmons
Cast: Forest Whitaker, Angela Bassett, Jennifer Hudson, Tyrese Gibson, Mary J. Blige, Jacob Latimore, Nas, Vondie Curtis Hall
Let's address the issue of this title upfront: at first blush, Black Nativity sounded to me like a cheesy (and possibly disrespectful) attempt at urban demographic pandering. But a quick look at the artists involved instantly piqued my interest... and I'm as white as they come. You may not recognize every name in the cast and crew, but trust me: this is a Dream Team.
First, the source material: a 1961 play by legendary writer Langston Hughes which has been performed annually in Boston since 1969. Then there's writer/director Kasi Lemmons (Talk To Me, Eve's Bayou), the award-winning African-American indie filmmaker who has expanded and updated the play to a modern musical. The songs are spearheaded by Grammy-winner Raphael Saadiq, the current standard bearer for old school Motown R&B (with jazz and hip-hop flavors) – with an assist from Stevie Wonder on the closing number. And finally the Who's Who cast: Forest Whitaker, Jennifer Hudson (both Oscar winners), Angela Bassett, Tyrese Gibson, Vondie Curtis Hall, and hip-hop artists Mary J. Blige and Nas. It's even guided by executive producer T.D. Jakes.
The pedigree of this bench runs deep; does it deliver? After a routine setup it does – and at a family-friendly level that doesn't shirk tough issues. Black Nativity not only captures the spirit and meaning of Christmas, but the actual Message itself.
For those familiar with Hughes's play, this movie is not a straight adaptation. Where Hughes's narrative retold a Nativity story with an all-black cast, this tells a modern-day tale of a broken family. Elements of the play are woven in, from a literal church production to stylized dream sequences and even Mary & Joseph surrogates, but on the whole this movie is doing its own thing – including an almost-entirely new soundtrack, ditching the source's reliance on traditional Christmas songs in favor of new tracks that mix R&B, pop, gospel, and splashes of hip-hop (along with two original Hughes numbers – "Rise Up Shepherd and Follow" and "Sweet Little Jesus Boy" – that make the final cut).
CrosswalkMovies.com: Stars of Black Nativity Talk Faith, Family, and Forgiveness from crosswalkmovies on GodTube.
In an overt nod to Hughes, the main character here is a Baltimore teen named Langston (Jacob Latimore). Abandoned by Langston's father, Langston's mom Naima (Jennifer Hudson, Dreamgirls) struggles to make ends meet as a single parent. When she receives an eviction notice right before the holidays, she ships Langston off to Harlem to stay with her parents Cornell and Aretha Cobbs (Whitaker, Lee Daniels' The Butler; Bassett, Akeelah and the Bee). Langston has never met his grandparents due to estrangement between Naima and her folks since Langston's out-of-wedlock birth.
This whole setup is generally well-executed despite following rote, predictable beats. There's Langston's angst, Reverend Cornell's stern authoritarianism, and Aretha's nurturing warmth that all clash in rather typical ways. But after the first act's perfunctory nature (elevated by the compelling soundtrack), Black Nativity finds its groove – and power – with a shift toward characters and relationships.
That shift begins with "He Loves Me Still," performed by Bassett and Hudson, and begins quietly enough at the keys of a piano. Sung apart with mother and daughter in different places (geographically and in life), they lift up a refrain about the Lord in the midst of their regret, with gratitude: "He sees beyond what I've become… He loves me still." It's a contemporary ballad with the power of an old hymn, a heart-cry song that brought a lump to my throat, one that would return at equally wrought moments along the way.
Emotion rises not just from the soul of the songs but also the themes. On the surface, Black Nativity is about a broken family, but at a deeper level it's about brokenness itself... of one's spirit, identity, and place... of the inability to overcome... of rifts tearing apart what should not be brought asunder... of choices made, regrets formed, and fear that the consequences are now too far gone. It's about how one bad decision or shameful moment can derail multiple lives, about wanting – and needing – healing, but not having the knowledge, strength, or security to cultivate it. As one character puts it: "Unanswered prayers make you weak."
And then in the midst of all that – Reverend Cornell (who also carries these same burdens) literally preaches the Gospel message. You don't have to be a believer to be moved by the hope it inspires because it speaks to the root of brokenness that we all share, and then the promise of redemption that came in such a humble beginning on that first Christmas night.
The film's not as raw as it could've been (should've been?); Naima's home is too well-furnished and decorated to be that of a low-income evictee, and she dresses more like a Banana Republic model than a responsible person struggling to pay the bills. But the production polish is easily forgiven, as is the narrative's familiar formula, because it's all told – from its performances to its beliefs – with such absolute conviction.
I was moved. Black Nativity will bring people to tears, many to forgiveness, maybe even repentance, and inspire reconciliation. It's the kind of movie that builds a passionate following and should draw repeat business by those wanting to share the experience – and the music – with others. It may appear on the surface (and even in the title) to be for a niche audience, but Black Nativity is a universal story with a universal message, told at the time of year when hearts are most open to receive it.
CAUTIONS:
Drugs/Alcohol Content: None
Language/Profanity: One D-word. One mild vulgar term.
Sexual Content/Nudity: A woman is pregnant out of wedlock. A man and woman kiss.
Violence/Other: A person threatens another person at gunpoint. A scene in a jail cell with threatening criminals. A teen steals, and pursues criminal activity.
Publication date: November 26, 2013