Blended Stirred by Chemistry in Leading Roles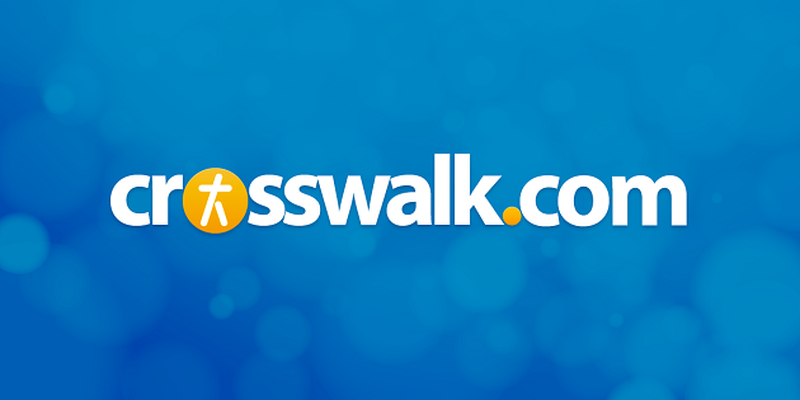 DVD Release Date: August 26, 2014
Theatrical Release Date: May 23, 2014
Rating: PG-13 (for crude and sexual content, and language)
Genre: Comedy
Run Time: 117 min.
Director: Frank Coraci
Cast: Adam Sandler, Drew Barrymore, Kevin Nealon, Wendi McLendon-Covey, Terry Crews, Bella Thorne, Joel McHale, Shaquille O'Neal
If perpetual man-child Adam Sandler (That's My Boy) insists on making low-brow comedies for the long haul, there should be a clause in his contract about working exclusively with Drew Barrymore (Big Miracle). For whatever reason, the pairing (see The Wedding Singer and 50 First Dates) just works, and their third movie together, Blended, is definitely no exception.
Most times, a movie's trailer promises far more than the film actually delivers, but in the case of Blended, the preview makes the wrong first impression. Sure, in the grand tradition of Sandler, there's a surplus of jokes aimed squarely at teenage boys. But beyond the slapstick in Blended, there's actually a pretty sweet underlying story.
Spotlighting a man who clearly cherished and still misses his wife (she passed away after having battling cancer), he also wants to be the best possible father to his three daughters, one of whom is amusingly named Espn after his favorite television network.
When he's not hanging with his daughters, Dan (Sandler) works at Dick's Sporting Goods. While he's been reluctant to date because he claims his wife was his one—and only—true love, Dan's persistent pal Doug (retired basketball superstar Shaquille O'Neal) eventually talks him into going on a blind date. Considering Dan chooses Hooters for the meet-up, it's little surprise that things with Lauren (Barrymore) go bad in a hurry.
Despite the fact Dan knows all the waitresses by name and selected beer and wings for their big night out, buttoned-up closet organizer Lauren seems game to give the guy a chance. See, Lauren knows a thing or two about bad relationships, so really, how bad could Dan be? Once married to Mark (Joel McHale, The Big Year), a man who cheated with his secretaries and repeatedly cancels plans with their two sons at the last minute, she's also nervous about getting back out there. While dreaming up an excuse to leave their date immediately, Lauren is shocked when it's Dan who serves up the bogus reason for abandoning ship by claiming there was an avalanche back home...
In real life, one would assume that Dan and Lauren would probably never cross paths again. But since this is a movie, they do. Again and again. In a zippy little twist that sets up the Main Event, these two have mutual friends who were traveling to South Africa to get engaged... until they broke up, that is. So with Spring Break on the horizon and no plans with their respective families, Dan and Lauren unwittingly have the same idea: why not allow their friends to get part of their money back by offering to go in their place?
Of course, Dan and Lauren had no idea they'd be spending Spring Break with each other... and their kids. After the initial shock wears off, what happens next is a series of mostly funny fish-out-of-water moments that make for a pretty memorable trip. Anyone who's seen a movie before won't necessarily be surprised by the outcome, but it's a testament to Sandler and Barrymore's chemistry that the journey is better than you'd expect.
And considering how many families are "blended" these days, there's a strong underlying message about the importance of making sure that everyone gets along. While Blended offers a pretty pie-in-the-sky ideal in that regard, it's nice to see strong families as a priority in an Adam Sandler movie. Much of his humor is still in a state of arrested development, mind you, but Blended isn't nearly as offensive as some of his previous outings.
CAUTIONS (may contain spoilers):
Drugs/Alcohol: Social drinking
Language/Profanity: An extended middle finger. A handful of profanities including sh--, da--, he--, bit--, as- and a--hole.
Sex/Nudity: No actual sex or nudity but ample sexual innuendo and jokes involving menstruation, masturbation, same-sex attraction and a pre-teen boy who looks at pictures of buxom women. There's also an ongoing joke with a busty woman who frequently shakes her assets for emphasis when she tells stories. References to lovemaking. A scene during a group couples massage features a lot of moaning. A couple of quick scenes show animals having intercourse. A couple has their first date at Hooters. A teen girl stuffs her bra with Dr. Scholl's gel insoles.
Violence: Only of the comedic variety, i.e. people getting hit in the crotch, etc.
Publication date: May 23, 2014