Exuberant Boyhood Soars before Hitting Teenage Skids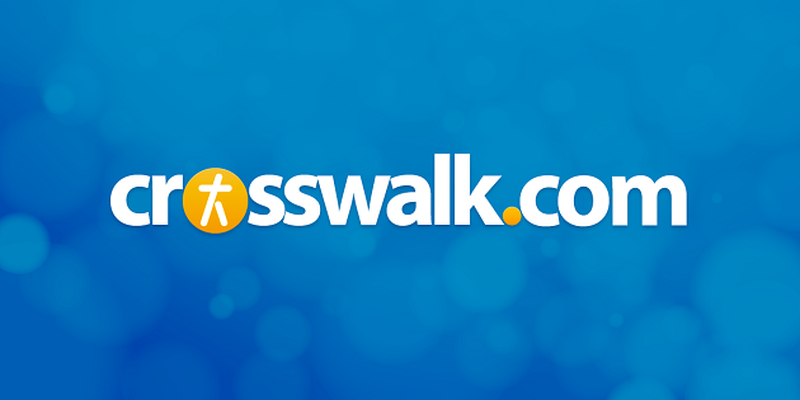 DVD Release Date: January 6, 2015
Theatrical Release Date: July 18, 2014
Rating: R for language including sexual references, and for teen drug and alcohol use
Genre: Drama
Run Time: 166 min.
Director: Richard Linklater
Cast: Ellar Coltrane, Ethan Hawke, Patricia Arquette, Lorelei Linklater, Marco Perella, Brad Hawkins
At 166 minutes, Boyhood (directed by Richard Linklater of the Before Sunrise trilogy) runs one minute longer than director Michael Bay's Transformers: Age of Extinction, released three weeks ago. But that's where any similarity between the two films ends. Bay's film exemplifies the type of blockbuster that impresses through computer effects wizardry but has no beating heart. Linklater's film is, by contrast, all heart. Its main special effect is the essential humanity shown through its depiction of one boy's growth and maturation.
Boyhood was filmed in small pieces annually over more than a decade, using the same actors, who age before our eyes. It's a magnificent experiment that succeeds in a fashion so spectacular that not even the most dazzling CGI-driven summer popcorn movie can match it.
However, Boyhood isn't perfect. Like most of the overextended, big-budget stories on the big screen, it goes on a little too long and has trouble sustaining the wonder of its first half. But the film's first half—nearly feature length in itself—is so uniquely fascinating that it carries the film through the mellow, meandering teenage years of its protagonist, Mason (Ellar Coltrane).
Mason is six years old at the beginning of the film (he'll be heading off to college by the story's end), and his mom, Olivia (Patricia Arquette), is on the cusp of a major life change: She's decided to return to college so she can complete her degree and land a better-paying job. The decision entails a return for the family, including Mason's sister Samantha (Lorelei Linklater), to Houston, where their father, Mason Sr., also has recently returned.
We can see why Mason's mom is no longer with his father, who drives an old GTO, writes songs in his spare time and lives in a junky residence with a musician who can't be bothered to clean up their place. Mason Sr. clearly loves his children but hasn't figured out how to keep a steady job and take on the responsibilities of full-time parenthood.
Thanks to great chemistry between Boyhood's multi-generational actors, the film's early scenes of Olivia and Mason Sr. interacting with their kids have an effortless naturalistic quality. And it's not just the cute kids who make an impression. One of the film's pleasant surprises is just how affecting the adult performers are in Boyhood. Familiar to viewers from years of movie and TV work, Arquette and Hawke give the film much of its grounded authenticity, convincing us that Olivia is as dedicated to making a better life for her children as Mason Sr. is to living for the moment and being generally unreliable.
Indeed, with a few adjustments, Boyhood could have been titled Marriage and focused on the perils of picking the wrong spouse—more than once in Olivia's case. We don't see the unraveling of Olivia's and Mason Sr.'s marriage, which is over as the movie begins, but we watch as working-mom Olivia struggles to raise the children and as Mason Sr. tries to have a carve out a role in their lives by spending time with them on the weekend. Adult viewers can glean enough information quickly to know what the kids haven't fully processed—that Mason Sr. wasn't ready for marriage (much less parenthood). And yet, the kids listen patiently to their dad's advice about life and seem no less bored or concerned in his presence than they do in their mom's.
Each parent remarries, with Olivia finding love with a college teacher (Marco Perella) who has two kids of his own and, as time passes, a growing problem with the bottle. Alcohol-fueled episodes of verbal and physical abuse lead to the end of his marriage to Olivia, who moves on with an Iraq War vet. But that marriage, too, will run into problems.
As for the children, Mason's hair gets longer, Sam enters adolescence and both handle the social jungle of high school. The film's final hour, focused on Sam's school relationships and imminent departure for college, is not as wondrous as the first 100 minutes—perhaps because the mid-teens are inherently a less interesting time in life than the earlier years of childhood. Mason has grown into an easy-going, friendly young man, but he's also rather bland. He develops skills as a photographer, finds romance and prepares for college life, but aside from some underage lawless behavior with his friends, there's not much drama to this portion of the film. One wonders how, outside of flirting with lawbreaking, Linklater could have constructed a more engaging teenage passage for Mason.
The most noteworthy section of Mason's teen years is his relationship with Mason Sr., who has finally traded the GTO for a minivan and found love with a second wife. Although the dad jokes about this with his son, he's clearly in a better place, and we wonder what it is about his new life and new wife that made that change. When we meet the new wife's parents, we get an inkling of what might be going on behind the scenes. They take an interest in Mason, giving him a Bible and then take Mason and his dad to church, where they hear a sermon about doubting Thomas. Although the Bible-gifting scene gets a laugh from the audience, we later see Mason with his Bible and hear him ask his dad about baptism. Is there a spark of interest in Mason about spiritual things? It's a brief moment that's difficult to read, but any chance that the boy might find spiritual direction is quickly squashed by Mason Sr., who laughs at his son's question about baptism and bluntly tells him that, when Mason was younger, "I wasn't concerned with the state of your soul." If there's a power at work in Mason Jr.'s life, Mason Sr. seems dismissive of the idea.
That's the last we hear about faith in Boyhood, even as Olivia continues to struggle to get ahead in life and wonders what she's done wrong. "I just thought there would be more" to life, she tells Mason late in the film—an honest assessment from a woman who has raised two good kids yet suddenly finds herself with an empty nest and in need of something, or Someone, to fill the emptiness.
Despite the third-hour drop-off, Boyhood is a triumph of filmmaking—a one-of-a-kind experiment that succeeds beyond any expectation. It's not for kids, but anyone who has lived through their teenage years will find much to identify with (sometimes as a cautionary tale). It leaves us wishing Linklater would continue following Mason through college and into adulthood—a sequel that would be more than welcome, for a change.
CAUTIONS (may contain spoilers):
Language/Profanity: Lord's name taken in vain; several f-words and numerous uses of foul language, including sexual references
Drinking/Smoking: Several scenes of underage drinking; drinking and driving; Mason's stepdads have problems with alcohol; Samantha makes a smoking gesture; Mason's stepdad stops at a liquor store; the stepdad drinks at the dinner table and breaks glasses and plates; drug use; stepdad sends kids into a liquor store to cash a check; dad offers Mason a beer, but he declines; Mason remembers a "parade of drunken a-holes" who romanced his mom after her divorce from Mason's father
Sex/Nudity: A college lecture mentions sex; boys look at racy pictures of women on a computer; Mason's dad talks to his kids about sex and birth control; dad and son discuss kissing their respective girlfriends; an older woman comes on to a teenage Mason; Mason is teased by a friend who implies he had sex with a male teacher; Mason goes to bed with his girlfriend and they're awakened, under a sheet, when another woman enters the apartment
Violence/Crime: Mason's mom is discovered by her kids on the garage floor crying, and we learn later that she's been beaten by her husband
Religion/Morals/Marriage: A young Mason asks his mom if she still loves his dad, even though they're no longer married, and she replies that the marriage wasn't healthy; Samantha tells her dad she remembers her parents arguing all the time but doesn't remember family trips or happy times; Mason works on a mythology project about gods and goddesses; the parents of Mason Sr.'s new wife give Mason a Bible for his birthday and take the family to church, where they hear a sermon about the disciple Thomas; Mason briefly ponders baptism; Mason's dad says he never cared about the state of his kids' souls; Mason's mom notes that she "got rid of a couple of husbands"
Publication date: July 18, 2014