Bridget Jones Still Endearing after All These Years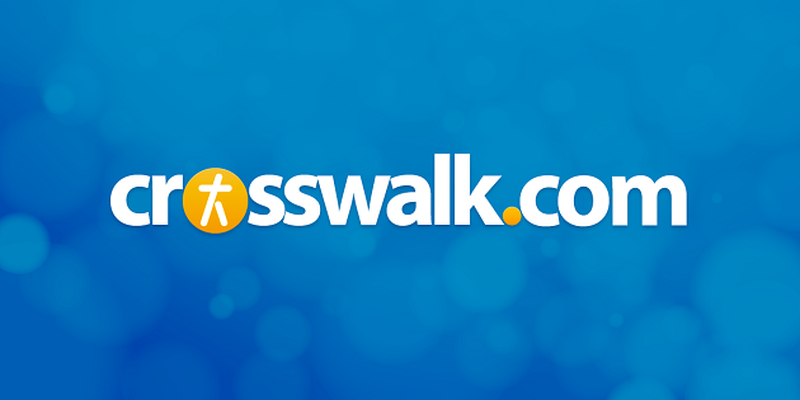 Though it sticks to classic goofs, jokes, and themes, Bridget Jones's Baby stands a cut above the average rom-com with endearing characters, a quick script, and strong performances. 3.5 out of 5.
 
Synopsis
After a decade or so of dating, diary-writing, and giving up smoking, Bridget Jones (Renée Zellweger) is single again on her 43rd birthday, trying to come to grips with what looks like the end of her fairytale dreams of nabbing Prince Charming and starting a family. Resolving to be less idealistic and more hedonistic, Bridget indulges in a one-night stand with Jack (Patrick Dempsey), a charming stranger at a music festival, and another with Mark Darcy (Colin Firth), her long-time on-and-off again boyfriend - within about a week of each other. Signature Bridget Jones awkwardness and hilarity ensues as she realizes she is pregnant, and tries to navigate a pregnancy with two potential fathers.
 
What Works?
The combination of cast, direction, and writing is quite winning, especially in the realm of the done-to-death romantic comedy. The cast, led by Zellweger, are champs at comedic timing, and after three films, have settled into their characters in a charming way. Their performance is aided by a well-paced script delivered by Helen Fielding (original novelist), the flawless Emma Thompson (who also steals the show as Bridget's Ob/Gyn) and Dan Mazer, best known for his work on outlandish but sharp mockumentary films. Bridget Jones's Diary director Sharon Maguire returns to the helm, and she shows us a world with just the right balance between realism, silliness, and romance.
 
What Doesn't?
Strengths aside, few of the scenarios and themes in the film feel fresh or new from a cinematic perspective. The modern woman must make peace with her parents about her decidedly modern choices. The modern woman must decide what she really wants in a man. Nothing too edgy here, and it can feel easy to predict, but certainly not an outstanding negative aspect.
(Some women who've been pregnant may protest the speed with which Bridget's first trimester passes by. She's shown throwing up only once, and doesn't seem to miss a beat at work until she's about to pop. If only pregnancy was all waddling and absent-mindedness!).
 
Christian Worldview Elements / Spiritual Themes
The whole mystery-father situation, while not something out of a Christian's handbook of things to emulate, certainly delivers thought-provoking situations and moments of wisdom. It shows us the difficulty of balancing work and family life, and acknowledges the vital importance of both family and calling. It stresses the importance of faith in relationships, selflessness, and honesty.
At one point a character exclaims, "Maybe when my boy is old enough to understand, integrity will be fashionable again." The idea of standing up for good things, even if it's hard or unpopular, is presented in several different plotlines. Finally, the film presents us with the idea that real, lasting love doesn't always make sense on paper - sometimes "you just love a person because they feel like home."
 
CAUTIONS (may contain spoilers)
MPAA Rating: R for language, sexual references, and some nudity
Language/Profanity: Plenty of profanity, both of the British and American persuasion, including the F-word and many crude anatomical references.
Sexuality/Nudity: Two different couples have sex and are seen in bed before/after the act, although nothing explicit is shown. In one scene a group of men expose their buttocks for an extended sequence. Very briefly, a group of women on TV flash the camera, exposing their breasts. Consistent references to sex and body parts in conversation, both explicit and in slang. Gay couples are referenced occasionally, and two men pretend to be a gay couple during a childbirth class.
Violence/Frightening/Intense: A pregnant woman cries and screams in labor. A doctor presents a pregnant woman with a large amniocentesis needle and mentions a risk of miscarriage.
Drugs/Alcohol: In several scenes people drink wine, beer, and liquor, and certain characters become obviously drunk.
 
The Bottom Line
RECOMMENDED FOR: Adults, Bridget Jones's Diary fans, Emma Thompson lovers, those who enjoy a modern twist on a classic sort of love story.
NOT RECOMMENDED FOR: Kids and younger teens, those bothered by coarse language or characters with fairly loose morals, those who tend to forego the Romantic Comedy genre as a whole.
Bridget Jones's Baby, directed by Sharon Maguire, opened in theaters September 16, 2016; available for home viewing December 13, 2016. It runs 122 minutes and stars Renée Zellweger, Patrick Dempsey, Colin Firth, Sarah Soleman, Jim Broadbent, Emma Thompson, and Gemma Jones. Watch the trailer for Bridget Jones's Baby here.
 
Debbie Holloway is a storyteller, creator, critic and advocate having adventures in Brooklyn, New York.
Publication date: September 16, 2016