By-the-Books Smarts VS Life Experience Debated in An Education
Christa Banister

Crosswalk.com Contributing Writer

Updated

Apr 01, 2010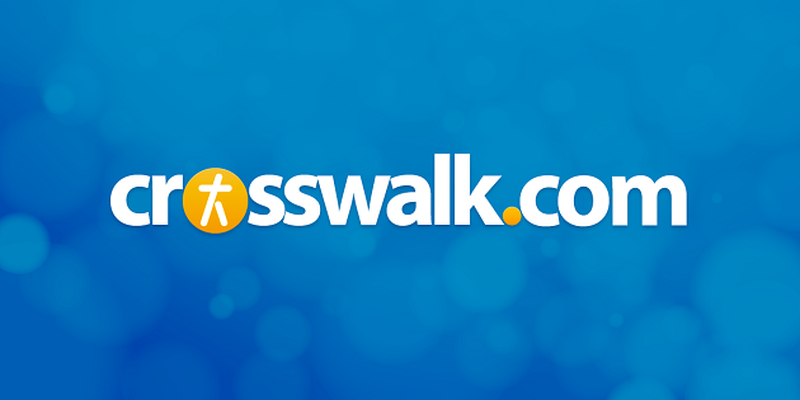 DVD Release Date: March 30, 2010
Theatrical Release Date: October 9, 2009 (limited)
Rating: PG-13 (mature thematic material involving sexual content and for smoking)
Genre: Drama/Romance
Run Time: 95 min.
Director: Lone Scherfig
Actors: Carey Mulligan, Olivia Williams, Alfred Molina, Peter Sarsgaard, Dominic Cooper, Matthew Beard, Rosamund Pike
No doubt about it, growing up is hard to do, and that's probably why it's such well-covered territory at the movies.
But unlike your requisite John Hughes movie or even Diablo Cody's Oscar-winning script for 2007's Juno, An Education isn't about just another group of memorable hipster kids coming to grips with the ups and downs of high school life, complicated relationships with parents and the like.
Instead, An Education, which was based on a short memoir by British journalist Lynn Barber and adapted to screen by popular novelist Nick Hornby (About a Boy, High Fidelity) is really the decidedly retro story of an unlikely May-December romance (and no, we're not talking Cougar style here … the "December" here is actually the man).
In addition to having an excuse to serve up an old-fashioned love story complete with a gloriously throwback aesthetic a la TV's Mad Men, the movie also poses the age-old question of which educational experiences are really the most important—what happens in the classroom or outside of it in "the real world."
Speaking of "the real world," that's a place that 16-year-old Jenny (a delightful Carey Mulligan) can't wait to explore for herself. Just 16 and rather bored at her all-girls prep school, her overprotective daddy (Alfred Molina, whose skillful turn prevents what could've been a one-note performance) basically has her future planned out for her. And if that wasn't enough to indicate that her forthcoming rebellion was basically inevitable, she's always breaking the rules, whether it's smuggling in jazz records for her listening pleasure (her father prefers she indulge in only the classics) or acting out at school.
But when the "December," a smooth-talking, thirty-something named David (Indie darling Peter Sarsgaard) eventually enters the picture during a rainy walk home from her orchestra practice, Jenny finally starts getting "the education" she's always been wanting, one that's bursting with adventure, expensive gifts and a glimmer of hope for a future that doesn't involve working very hard for the pleasures that money and prestige can buy.
And really, it could've all played out very creepily if it weren't for David's expert wooing and a standout performance from Sarsgaard. See, David never opts for the fast and furious approach to courtship with Jenny. Instead, he's slowly charming his way into her heart with gifts and gestures she's never experienced before. Adding another layer of intrigue to the recent turn of events, David also has glamorous friends, namely his equally charming business partner Danny (Dominic Miller) and his knock-out girlfriend Helen (Rosamund Pike).
For Helen, Jenny is really the ultimate "project," so she's more than happy to impart her wisdom in making Jenny a better person, which in her opinion involves giving her a makeover. Morphing from a plain-Jane schoolgirl into a delicate Audrey Hepburn gamine thanks to Helen's expert tutelage, Jenny really starts believing she's a woman worthy of all the attention she's getting.
But now to convince her dad that David isn't merely taking advantage of her naiveté…
Of course, convincing Jenny's parents that he's worthy of her affection (and my is she ever smitten with him!) isn't quite so easy. But somehow, some way, David is just that smooth and clever, and he eventually convinces Jenny's parents that a trip to Paris is a good idea. Before long, Jenny is so twisted around David's little finger, that she's even reconsidering going to college at Oxford, something that was always part of her life plan.
Unlike many movies that almost "tell" the viewer how to feel about situations that aren't exactly black and white, the character development, not to mention the dialogue, never gets preachy or feels overly simplistic, a quality that ultimately makes this story refreshingly relevant and relatable.
Sure, it would've definitely been even more satisfying to have an ending that provided a little more finality, not to mention a more decisive statement from Jenny on what she learned from everything that went down (and plenty goes down with a few twists that I won't reveal). That preference aside, however, the movie is still a mostly enjoyable educational experience, highlighted with appealing cinematography and quality acting. If anything, the consequences of our choices are explored in depth, which is always a valuable lesson in the age of more mindless cinematic fare.

CAUTIONS:
Drugs/Alcohol: Social drinking. Plus there's smoking, which characters engage in all throughout the movie, even Jenny, who is just a teenager.
Language/Profanity: Very mild for a PG-13 movie—a couple of expletives and instances where God's name is misused.
Sex/Nudity: Jenny gives up her virginity to David on her 17th birthday. No nudity is shown, save for a glimpse of her back when she's disrobing.
Morality/Worldview: Jenny lies about her whereabouts repeatedly to her parents in order to sustain her burgeoning relationship. She is also deceptive and disrespectful of authority. David and Daniel finance their lavish lifestyle by stealing, and clearly they'd do just about anything to keep the money flowing.
Violence: Nothing that's not of a comedic nature.
Christa Banister is a full-time freelancer writer, specializing in music, movies and books-related reviews and interviews and is the author of two novels, Around the World in 80 Dates and Blessed Are the Meddlers. Based in St. Paul, Minn., she also weighs in on various aspects of pop culture on her personal blog.
For more information, including her upcoming book signings and sample chapters of her novels, check out her Website.