Cadillac Records Is a Bumpy but Satisfying Ride
Christa Banister

Crosswalk.com Contributing Writer

Updated

Mar 04, 2009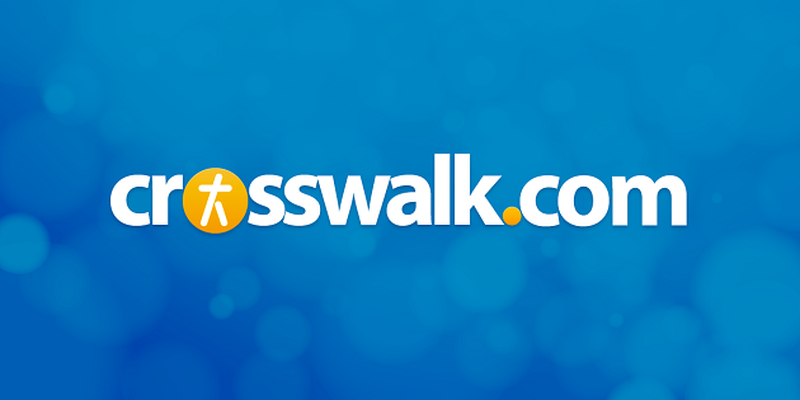 DVD Release Date: March 10, 2009
Theatrical Release Date: December 5, 2008
Rating: R (for pervasive language and some sexuality)
Genre: Drama/Music Biopic
Run Time: 109 min.
Director: Darnell Martin
Actors: Adrien Brody, Jeffrey Wright, Gabrielle Union, Columbus Short, Cedric the Entertainer, Eamonn Walker, Mos Def, Beyoncé Knowles
If the continued popularity of American Idol has taught us anything, it's that millions of people still enjoy watching a great success story. Whether it's the pretty girl-next-door from small-town Oklahoma like Carrie Underwood or a couple of everyday guys named David (that's Cook and Archuleta, for the unacquainted) who can belt out a tune, well, we can't help but root for their rock star dreams to come true and will even participate in the process by faithfully texting in our votes.
Long before these nationwide talent searches became ratings gold, however, these same rags-to-riches journeys were embarked on by countless musicians, albeit with far more drama that's not exactly made for TV. Considering the familiar sex, drugs and rock 'n' roll trajectory of your average biopic, though, one might assume that audiences would grow tired of such predictable cinematic fare. But thanks to the quality, award-winning performances by actors like Jamie Foxx in 2004's Ray and Joaquin Phoenix and Reese Witherspoon in 2005's Walk the Line, there's an insatiable hunger to watch the often-bumpy ride from a largely unknown artist to world-famous phenomenon play out on the big screen.
And given the racial tension of the era when Cadillac Records takes place and the spectacular true story of a Polish immigrant named Leonard Chess (Adrien Brody) who started a record label that launched the career of blues pioneers including Muddy Waters, Chuck Berry, Etta James and other great "crossover" artists which inevitably paved the way for rock 'n' roll, it's really no surprise it's getting the big-screen treatment.
Unlike Ray or Walk the Line mind you, Cadillac Records isn't just about the artists; it's also about the life of a record label—Chess Records.
After the father of the woman he wants to marry dismisses him for being Polish and not having his life exactly on track career-wise, Leonard decides that he's going to pursue his dreams of opening a nightclub anyway—even if he doesn't get the girl. Setting up shop on Chicago's South side, Leonard eventually hears the husky, electrified Delta blues of a Mississippi sharecropper who goes by the name Muddy Waters (a terrific Jeffrey Wright) and immediately knows what he has to do next: Sign him!
Even though he's not the most likely guy for the job of recording what was referred to then as "race records," Leonard is wholly devoted to getting the word out and will do whatever it takes to get Muddy's music heard by the masses. And when we say "whatever it takes," it usually involved throwing a little payola to the local dee-jays in exchange for airplay. Questionable ethics or not, Leonard's perseverance eventually pays off, and before long, Muddy is a bonafide star with a flamboyant pompadour, a pink guitar and every luxury that money and fame can buy.
But of course, it doesn't take long for the unexpected success to have a high price. Serving as a surrogate father of sorts, Leonard indulges his clients with Cadillacs (hence the movie's title) and favors that ultimately foster an out-of-control lifestyle filled with fast women, alcohol indulgence, drug use and gambling in place of royalties, which forces the artists he works with to keep performing at a high level to ensure Leonard's esteem.
As any artist knows, though, the "next big thing" is always just around the corner. And it's not long before Muddy is no longer the only talent in town. There's Muddy's out-of-control protégé, Little Walter (Columbus Short), deep-voiced prodigy Howlin' Wolf (Eamonn Walker) and the guy who officially kick-started the rock scene, Chuck Berry (Mos Def). Not focusing too long on any one character, the audience is only allowed a quick snapshot into their respective lives. While this is good for anyone who is a little A-D-D, it doesn't exactly foster much in the way of character development. Thankfully, the crop of truly excellent songs selected seriously makes up the difference. And rather than simply lip-syncing to previously recorded tracks, each actor does his own singing which helps him own the songs he's performing.
One of the movies' biggest surprises isn't from one of the male cast members, though. It's Beyoncé Knowles' performance as Etta James that's truly remarkable. Unlike 2006's Dreamgirls or 2003's The Fighting Temptations where her acting was a little flat at best, here Knowles shines as the conflicted, smack-addicted blues singer of romantic gems like "At Last." And when she's singing, Knowles is good enough to make you forget that she's Beyoncé of "Crazy in Love" fame, rapper Jay Z's wife or Sasha Fierce, her alter-ego namesake on her current album.
It's those soul-stirring performances (especially from Knowles), a fantastic musical score and an intriguing story of breaking boundaries—racially and otherwise—that eventually elevate Cadillac Records, even it's technically just another biopic. It's a familiar cautionary tale, for sure, but one that's timeless enough to capture your attention for a couple of hours.

CAUTIONS:
Drugs/Alcohol: Alcohol abuse, cigarette smoking and making music go hand in hand in the movie. There are also a couple of smack addicts in the bunch (Etta James, in particular, who is shown in really bad shape after an overdose in one scene).
Language/Profanity: This is where the bulk of the "R" rating comes from. In addition to racial epitaphs and instances where the Lord's name is taken in vain, there's a steady stream of foul language, mostly the word motherf—.
Sex/Nudity: In true sex, drugs and rock 'n' roll fashion, part of these artists' rise to the top included extramarital affairs. There are a couple of quick scenes where sex is depicted—no explicit nudity. And in the case of Chuck Berry, a threesome with Caucasian girls gets him in trouble with the law (bare breasts are flashed in one backseat rendezvous).
Violence: When Little Walter drinks, he gets out of control. At one point, he shoots a man who stole his stage name. He shoots another guy later as well. And it's a violent attack that ends up ending his life.


Christa Banister is a full-time freelancer writer, specializing in music, movies and books-related reviews and interviews and is the author of two novels, Around the World in 80 Dates and Blessed Are the Meddlers. Based in St. Paul, Minn., she also weighs in on various aspects of pop culture on her personal blog.
For more information, including her upcoming book signings and sample chapters of her novels, check out her Website.