Captain Fantastic: Good for Discussion, Bad for Christians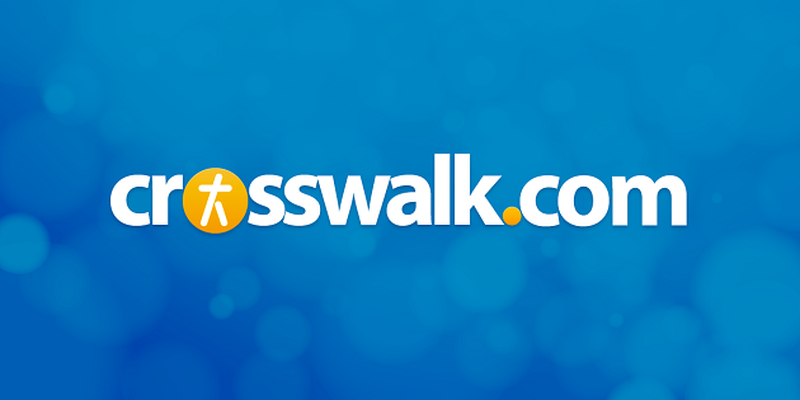 Nope, it's not a superhero story and if you think the "fantastic" in the title means "great," think again. This odd, thought-provoking film is not for the squeamish, but certainly raises discussion on education, consumption and parenting. 2 out of 5.
 
Synopsis
A father devoted to raising his six kids "off the grid" is forced by a tragedy to take his band of highly-educated babes-in-the-woods into the "real" world. He's taught them how to survive in the wilderness; whether he can teach them to survive modern America is another matter.
 
What Works?
The casting is great; everyone in the family from dad Ben (Viggo Mortensen) down to his smallest knife-wielding child is spot on. Little Zaja (Shree Crooks) is particularly charming, but all are comfortable in their grubby, elfin-like skins. Ben's eldest, Bo (George MacKay), admirably straddles the fine line between appreciating his current life and longing for more. The scenery is lovely, the family is devoted to each other, and surely no one can argue that Ben's educational methods are anything but effective. The children's ability to reason and their grasp of classic literature would put most college students to shame. What parent has not, however briefly, considered removing their child from the influences of modern society? It's a thoughtful and thought-provoking exhibition of the difficulties of parenting, no matter where you live.
 
What Doesn't?
It may be understandable for people whose only company is each other to be boorish in public, but sometimes this family's behavior seems overly crude. We get that Ben has very few inhibitions, but was it necessary for him to flaunt his private parts before innocent strangers? (And yes, we are talking several seconds of full frontal nudity here). Hunting scenes are violent and bloody—as indeed, they are in real life—but watching a small child eviscerate an animal is not exactly entertaining.

"We don't make fun of people," an older child says, shushing a younger sibling. "Except Christians," is the reply. And indeed, they do make fun of Christians, using Scripture and a gospel song to frighten off an interfering adult. For a film that appears to preach tolerance for different beliefs, the scorn displayed for Christianity certainly feels like targeted intolerance.
Finally, there's a scene that involves the children interacting with a corpse that was just disturbing. This family has many good qualities but, to quote a country friend, "they ain't quite right."
 
Christian Worldview Elements / Spiritual Themes
Ben scorns authority of any kind, except that which he wields over his family, of course.  He means well but a man who is his own god can only provide a wobbly moral compass. Even so, he eventually proves willing to sacrifice himself for the good of his children.
 
CAUTIONS (may contain spoilers)
MPAA Rating: R for language and brief graphic nudity 
Language/Profanity: Profanities come out of the mouths of babes and adults alike, including everything from the f-bomb on down. Jesus' name is invoked several times but not in prayer.
Sexuality/Nudity: A small child is shown nude but only from the back or waist-up from the front. As noted, a man is shown in full frontal nudity long enough for an appraising look. A child is given The Joy of Sex as a gift, but it's really a decoy meant to discourage questions about intercourse (the child is shown reading the book). Teens kiss and grope a little but it doesn't go further.
Violence/Frightening/Intense: A deer comes to a bloody end, assorted creatures are butchered, and several injuries (some severe) are sustained by children. The children are trained by their father to fight to the death. Children interact with a corpse; it's not frightening but it is disturbing. Several loud arguments and physical fights.
Drugs/Alcohol: Adults and children drink wine at dinner.
 
The Bottom Line
RECOMMENDED FOR: Intellectuals with a fine disregard for authority, survivalists, frustrated parents or (adult) children, people who want film to give them talking points over coffee, and movie-goers looking for something very different from the usual fare.
NOT RECOMMENDED FOR: Squeamish types, gentle souls who don't like violence, easily-offended Christians, viewers who like their plots simple and don't want to think too hard.
Captain Fantastic, directed by Matt Ross, opened in theaters July 8, 2016; available for home viewing October 25, 2016. It runs 118 minutes and stars Viggo Mortensen, Frank Langella, Kathryn Hahn, Steve Zahn, Missi Pyle, Ann Dowd, George MacKay, Shree Crooks and Sami Isler. Watch the trailer for Captain Fantastic here.
 
Susan Ellingburg spends most days helping to create amazing live events and most nights at the movies, at rehearsals, or performing with vocal ensembles in the Dallas area. This leaves very little time for cleaning house. A natural-born Texan, Susan loves all things British, Sunday afternoon naps, cozy mysteries, traveling with friends, and cooking like a Food Network star (minus the camera crew).
Publication date: July 8, 2016