Hanks & Greengrass Bring Captain Phillips' True Story to Life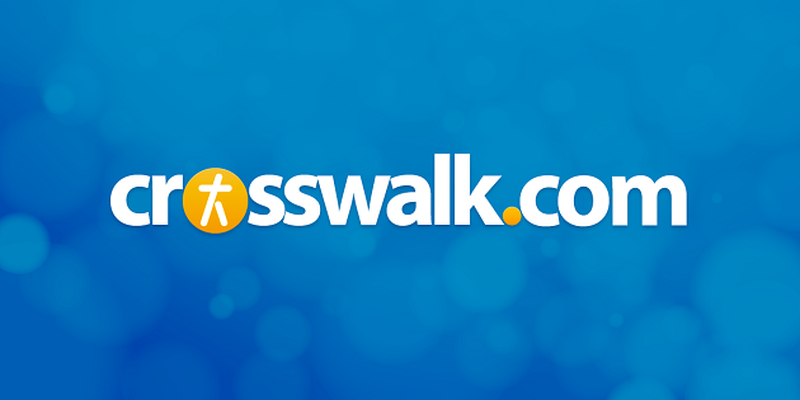 DVD Release Date: January 21, 2014
Theatrical Release Date: October 11, 2013
Rating: PG-13 (for language, sustained intense sequences of menace, violence and bloody images)
Genre: Drama
Run Time: 134 min
Directors: Paul Greengrass
Cast: Tom Hanks, Barkhad Abdi, Barkhad Abdirahman, Faysal Ahmed, Michael Chernus, Catherine Keener, David Warshofsky, Chris Mulkey, Yul Vazquez, Max Martini
In spring 2009 off the shores of East Africa, the U.S. cargo ship Maersk Alabama was hijacked by Somali pirates. It was the first American civilian craft to have successfully been taken over in two hundred years. The harrowing events of this crisis are now dramatized with rigorous power in Captain Phillips, a movie that bears the name of the man who risked his life to try and save his crew.
It comes from director Paul Greengrass who, from two Bourne actioners to the horrific 9/11 heroism of United 93, has developed a challenging style of visceral thrills that never sensationalize. At a base level he makes action movies, but ones that intentionally eschew the genre gimmicks of formulaic twists, quippy one-liners, and pointless explosions. He uses the stylistic trappings of entertainment to pull us in, but avoids the slicker ones that would diminish real-life peril to mere popcorn fare. It's an auteur mold for the masses, and one that Captain Phillips fits squarely within.
Greengrass elevates this material in large part by not caricaturizing the pirates as nameless, faceless thugs. During the film's pre-attack setup, we get to know the pirates just as well as the shipmen. By the time the attack hits, we understand the worlds of both sides. Greengrass shows us the conditions that impoverished Africans live under, and the warlord tactics that terrorize them into terrorizing others. Rest assured there is no moral ambiguity here, no justification or bleeding-heart liberal sympathies, but it is reality.
Indeed, our sympathies remain squarely (and rightly) with the U.S crewmen, who are sent into pirate-filled waters with humanitarian relief food cargo. The ship does not carry a security team or weapons, and given the nature of possible threats it's surprising the film never answers (or even asks) the question, "Well why don't they?" (For the record, it's against International Law).
CrosswalkMovies: Captain Phillips Video Movie Review from crosswalkmovies on GodTube.
These freighters are armed simply by the imposing mass of the ship itself, and a full perimeter of big high-pressure hoses that ward off small skiff boats. But for pirates who, under threat for their lives, must return with thousands or even millions of dollars, they find a way. In the case of boarding the Maersk Alabama, the pirates waited patiently for a breach to present itself. It did.
With his kinetic mix of hand-held shots and quick edits, Greengrass throws us into the chaos, using a fast-paced action style that's in service of tone rather than short attention spans. As the ship becomes vulnerable, our stomachs tighten and turn. This upheaval is anchored by a near-relentless performance from Tom Hanks (Larry Crowne) as Capt. Richard Phillips. Even as the journey of this hostile takeover ebbs, flows, and takes unexpected turns, Hanks' Phillips never has a moment to let up. The fact that he must maintain a calm exterior only adds to the anxiety, as he simultaneously works with his captors while strategizing against them.
The pirates are formidable, especially their leader Muse (played impressively by first-time actor and Somali immigrant Barkhad Abdi) who – despite his wiry frame – strikes fear with an intelligence that matches his determination. Phillips must be intuitive moment-to-moment, discerning when to deceive, when to tell the truth, and how to communicate a code through his word choices that give tactical directives to crew members, all in the hopes of setting possible traps for Muse and his gang.
Having that mental chess game at play in the midst of extremely fragile life-and-death stakes engages us on all fronts: mentally, emotionally, psychologically. The best-faith attempts by Phillips and his crew to overcome their captors result in a mix of success and failure – but even the momentary victories are compounded by unpredictable ripple effects. At some point, trying to outwit an enemy that is itself volatile leads to unintended consequences.
For as much as the initial attack involves Phillips and his crew, the film earns its singular title when events turn in such a way that the bulk of the threat and the responsibility to mitigate it rests solely on Phillips. For as strong as he remains, we also start to see cracks in his thinking. Not all the choices he makes are good ones, and at times he acts irrationally. Given the burden of his circumstance it's not surprising that his clarity eventually starts to break down.
Hanks carries the weight of all this with a control that is both intellectual and primal, but one that also succumbs to a brittle state of humanity. It's the type of engaging dramatic arc we've come to expect and appreciate from the two-time Oscar winner, enabling him to carry the heft of a heavy film even as his New England brogue isn't entirely credible.
It'd be a stretch (and even reductive) to say that Greengrass makes a "thinking man's" action flick. He's more of a pure storyteller, observing honestly rather than making dogmatic statements. If anything, Greengrass understands the counter-intuitive truth that authenticity is much more provocative than commentary. This allows his films to remain morally-centered while avoiding judgments or pat answers. In Captain Phillips, he deftly avoids taking geo-political positions. Greengrass simply presents the realities, and then harnesses the powers of cinema (rather than cheap demagoguery) to make us wrestle with them.
CAUTIONS:
Drugs/Alcohol Content: Cigarettes, eating khat leaves to get high.
Language/Profanity: Two S-words, one A-word, and one use of the Lord's name in vain.
Sexual Content/Nudity: None.
Violence/Other: Gun use, gun-related violence and threat of violence throughout. People could be killed at any moment. Man hit in head with the butt of a gun, bloodied. Man hit in head with a chain, bloodied. Man's feet severely cut up by broken glass, bloodied and wounded. A man is stabbed with a spear-like weapon. A man is severely beaten. People are shot and killed, at one point with a bloody and gruesome aftermath.
Publication date: October 11, 2013