The Jesus Freak Ends on a Freaky Note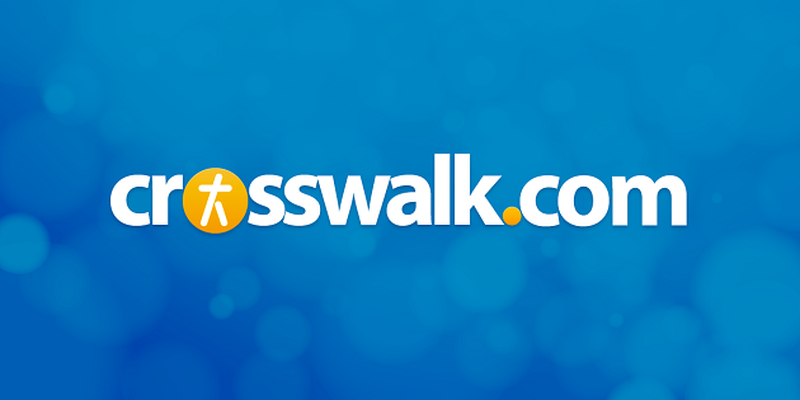 This sometimes painful, if earnest, story of church members trying to save lost souls in Las Vegas has an ending that undoes any goodwill you might be able to muster toward it. 1 out of 5.
 
Synopsis
A group of church friends travel to Las Vegas to win souls for Christ. But the Enemy has other plans, exposing weaknesses that even the most fervent among the group didn't realize they had. They'll all be tested, relationships will be strained, hypocrisies will be exposed and consequences will be handed down. But just when Carl Jackson's The Jesus Freak appears to be wrapping up on a note of restoration and healing, it directly suggests that Christians are too often restricted by "religious definitions" and as a result we're missing out by not realizing that Christ's spirit may have manifested itself in Buddha, Gandhi and Joseph Smith. If you're orthodox in believing in the uniqueness of Jesus Christ and his teachings, the ending will jeopardize any positive thoughts about this earnest but amateurish attempt at cinematic storytelling.
 
What Works?
The filmmakers obviously want to communicate the Gospel, but their zeal exceeds their artfulness. From the screenwriting to the acting to the whopper of a concluding voiceover, The Jesus Freak strains one's ability to find elements of its presentation to compliment rather than criticize. The film does pique interest at times with character monologues that are shot against film-clip backdrops—an interesting conceit that nevertheless is a bit of a head-scratcher in terms of what the filmmakers want to communicate on a visual level. The film does depict a working model of church discipline, which too often goes unseen or is just not carried out in films aimed at Christian audiences.
 
What Doesn't?
Low-budget films don't deserve criticism for their limited resources unless those limitations affect the story's intended impact, just as big-budget films don't deserve praise when they present vile content. However, Carl Jackson's film suffers from its amateur presentation both in front of and behind the camera, distracting viewers and preventing dramatic momentum.
 
Christian Worldview Elements / Spiritual Themes
The plot is driven by a group of churchgoers' efforts to save souls in Las Vegas, and fervent prayer is depicted, as is the saying of grace before a meal. Later, a pastor, confronted over misdeeds, claims, "I built this church!" but a bishop corrects him by saying, "God built this church." Characters think back to an earlier time at their church, when bodies were said to have been healed and miracles were said to have taken place. The film's closing moments include a voiceover that asks, "What if Jesus came through all religions, not just the religious definitions we accept?" and then mentions the spirits of Gandhi, Buddha and Joseph Smith.
 
CAUTIONS (may contain spoilers)
MPAA Rating: Not Rated 
Language/Profanity: None.
Sexuality/Nudity: A suggestion that the group should go to a strip club because that's where the sinners are. A character mentions Mary Magdalene and says "we all know what she did." A woman's cleavage is seen. We briefly see two people kiss, as one person pulls away. Kristen is shown lying in bed next to a woman. Two women on a bed are seen kissing. We see one woman rubbing the clothed torso of another woman. A woman recounts how a youth pastor once took advantage of her, and how she saw the lead pastor engaged in sex in his office. Two newlyweds kiss.
Marriage: Several unions are troubled.A husband and wife confess to infidelities. Another woman says her biological clock is ticking. A man worries about the cost of raising children. A man says, "Marriage is your first ministry." A wedding.
Violence/Frightening/Intense: None.
Drugs/Alcohol: The group ministers to people at a club in Las Vegas.
 
The Bottom Line
RECOMMENDED FOR: In light of the closing monologue, I can't recommend this film for anyone. In the end, I believe the film distorts the person and work of Jesus Christ.
NOT RECOMMENDED FOR: Even the least demanding viewers—those who can see past the choppy production values to appreciate an underlying message about faith and the importance of church discipline where merited—will be taken aback by the film's closing moments. Therefore, this film cannot be recommended in good conscience.
Carl Jackson's The Jesus Freak, directed by Carl Jackson, opens in limited theaters August 25, 2017, wider September 1, 2017. It runs 90 minutes and stars Crystal Cameron, Darret Hart, Abby Joy, Carl Jackson, Dalon Collins, Carolina Bradley, Nicole Holt, Donald Taylor and Timothy Aydelott. Watch the trailer for Carl Jackson's The Jesus Freak here.
 
Christian Hamaker brings a background in both Religion (M.A., Reformed Theological Seminary) and Film/Popular Culture (B.A., Virginia Tech) to his reviews. He still has a collection of more than 100 laserdiscs, and for DVDs patronizes the local library. Streaming? What is this "streaming" of which you speak? He'll figure it out someday. Until then, his preferred viewing venue is a movie theater. Christian is happily married to Sarah, a parent coach and author of Hired@Home and Ending Sibling Rivalry.
Publication date: September 5, 2017
Image courtesy: ©CarlJacksonMotionPictureStudios