Strong Female Leads Aside, This Carol Doesn't Quite Sing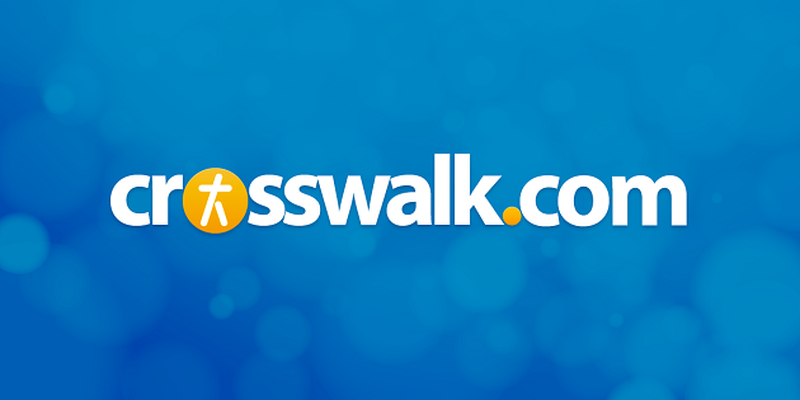 DVD Release Date: March 15, 2016
Theatrical Release Date: December 25, 2015
Rating: R (for a scene of sexuality/nudity and brief language)
Genre: Drama
Run Time: 118 min.
Director: Todd Haynes
Cast: Cate Blanchett, Rooney Mara, Sarah Paulson, Kyle Chandler, Jake Lacy, John Magaro, Cory Michael Smith, Kevin Crowley, Nik Pajic, Carrie Brownstein, Trent Rowland
Ever since it began making the rounds at the international film festivals earlier this year, Carol has been one of the most-talked about movies, thanks to buzzworthy performances from its leading ladies, Cate Blanchett (Blue Jasmine), who is already considered an Oscar frontrunner, and Rooney Mara (Pan).
Carol is also based on a novel that was once considered so risqué, the author didn't publish it under her own name. It was 1952, and same-sex romances weren't exactly in the mainstream—something that author Patricia Highsmith (best known for Strangers on a Train and The Talented Mr. Ripley, both previously adapted for the big screen) was well aware of when she wrote Carol's source material, The Price of Salt.
For director Todd Haynes (I'm Not There), exploring sexual taboos in post-war America isn't exactly new territory. If anything, Carol is almost a companion piece, but with far less melodrama, to Far From Heaven, which Haynes wrote and directed back in 2002. Also set in The Beat Generation, Far From Heaven was more of a blatant message movie as it peeled back the layers of one supposedly "perfect" family and discovered that patriarch Frank Whitaker was attracted to other men, much to the surprise of his wife.
With Carol there isn't as much of an agenda. If anything, it's being treated as more of a standard love story—not even a "lesbian love story," per se. And while Haynes may have handed off screenwriting duties this time around, his fingerprints are still all over the project, particularly with his astute eye for 1950s period detail.
Characterized by a warm, rich aesthetic quality that transports the viewer back to an age where an electric train set or a hand-painted porcelain doll was the Christmas gift du jour, Carol is the story of a wealthy socialite (Blanchett) smack dab in the middle of a divorce when she falls for a young shop girl named Therese (Mara). Carol is shopping for a Christmas gift for her daughter at the local department store when they meet, and before long, she's leaving her gloves behind, and Therese won't settle for dropping them in the mail. She decides to deliver them to Carol in person, and Carol is so touched by the gesture, she invites Therese to a martini lunch, and, as their flirtations grow more overt, on a big Midwest road trip.
I realize 94 percent of film critics on Rotten Tomatoes currently beg to differ, but I never quite bought the attraction between Carol and Therese. No doubt, Therese is clearly intrigued by the beautiful woman in the fur coat (and kudos to whoever styled and dressed Blanchett because fashion-wise, she kills it in every scene), but beyond that, it's a bit of a head-scratcher because as talented as Blanchett and Mara are, they don't really sell it. Perhaps that's the point the filmmakers were trying to make? Maybe crushes and romantic feelings—and why anyone has them in the first place—aren't always rational or easily explained.
The far more intriguing takeaway from Carol wasn't the big, sweeping romance and the challenges that came along with it. I didn't care all that much that Carol had to choose between Therese and her daughter, because Carol's relationship with her daughter Rindy didn't feel all that substantive in the first place. I also didn't care that Carol's husband Harge (Kyle Chandler, Super 8) was still in love with her despite Carol not giving him a single indication that she felt the same. Besides the gorgeous soundtrack and cinematography, what was most fascinating about Carol was Therese's journey when her and Carol's relationship was up in the air.
As a character who didn't even know what to order for lunch at the beginning of the movie and kept dating a guy because she didn't have the courage to break up with him, it was rewarding to watch Therese become her own person and blossom into the photographer she always aspired to be. In terms of solid character development, they gave Rooney so much more to work with than Blanchett.
And considering that Carol is a film about cultural taboos, the script plays it surprisingly safe. While Carol may excel in superficial pleasures with every scene bathed in flattering light, it's pretty scant on substance and a distinct point of view. Truthfully, I expected a lot more from a film earning so many raves and award predictions.
CAUTIONS (may contain spoilers):
Drugs/Alcohol: Social drinking, cigarette smoking
Language/Profanity: A couple of f-bombs and uses of g-d.
Sex/Nudity: A woman refuses a man's physical advances. Two women flirt and kiss several times. A love scene between two women primarily shows foreplay and one woman's bare breasts. A private eye is recording Carol and Therese's encounter. References to Carol's other relationships with women.
Violence: Carol has a gun packed in her suitcase. Carol and Harge argue quite a bit—and loudly.
Publication date: December 24, 2015