Cars Possibly Pixar's Best Animation Yet
Lisa Rice

Contributing Writer

Updated

Jun 14, 2017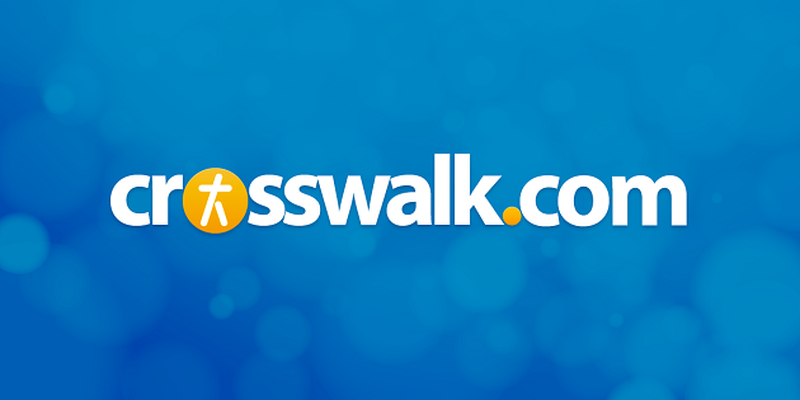 Release Date: June 9, 2006
Rating: G
Genre: Animation, comedy, adventure
Run Time: 116 min.
Director: John Lasseter
Cast: Owen Wilson, Paul Newman, Bonnie Hunt, Larry the Cable Guy, Cheech Marin, George Carlin, John Ratzenberger, and Michael Keaton

Every day for the past month my best friend's three-year-old has been begging to see "Cars." And in my house, one husband, two teen girls, and a pre-teen boy have been just as excited about the new Disney-Pixar animation. But despite some impressive advertising, can one movie really live up to the bigger-than-life buzz and entertain audiences from babies to grandparents?  You bet your sweet bumper that this one can! "Cars" may just possibly be Pixar's best animation yet.

Directed by John Lasseter, the guy who brought us classics like "Toy Story," "Finding Nemo," and "The Incredibles," "Cars" has all the elements of an Oscar-winning movie:  a perfect script with humor and heart, an all-star cast, an adorable love story, state-of-the-art special effects and a gripping score by a number of talented musicians.

Five screenwriters put their heads together to come up with a most delightful story in "Cars."  "Lightning" McQueen (Owen Wilson) is a rookie racecar that's zooming toward his dream of winning the coveted Piston Cup, for which he is tied with two other drivers.  He's young, he's talented, and he's … well, selfish.  It's all about the "gold, the glory, and the girls" for Lightning, and he's so self-absorbed that he keeps losing his pit crews.  He even works his faithful carrier, Mack (John Ratzenberger) so hard that Mack basically falls asleep at the wheel while pushing it hard to make it to the finals first.  During the night, Mack's back door accidentally flies open, and Lightning suddenly finds himself on the interstate, swerving and finally careening onto Route 66 and crashing into the sleepy town of Radiator Springs.

In the process, he destroys property – including the streets – and gets hauled into court to stand before Judge "Doc" Hudson (Paul Newman), who, upon the insistence of fancy Porsche-lawyer, Sally Carrera (Bonnie Hunt), sentences him to community service. Though he makes several attempts to escape, Lightning must first learn an important lesson about teamwork as he gets to know – and begins bonding with and trusting – the quirky inhabitants of Radiator Springs.

As Lightning busts his fenders to re-pave the town's main street, "Mater" (Larry the Cable Guy) befriends him and teaches him the dubious skill of nighttime "tractor tipping."  Sally the acerbic lawyer suddenly seems sweeter as she teaches the racer how to enjoy a simple drive in the country, and Doc Hudson inadvertently reveals a fascinating truth he's kept secret for decades – a secret that could actually change the course of Lightning's life.  That is, if he is willing to learn lessons not taught on the smooth asphalt of the racetrack, but on the bumpy dirt roads where cars of character are painstakingly formed.  Only the Big Race will test whether humility and selflessness have truly taken root in the hotshot hotrod.

"Cars" is an amazing movie. The cars seem like people with whom you fall in love, and the love story is better than anything that's on the silver screen this summer.  The special effects are truly amazing, as you feel that you're really zooming down the racetrack, swerving amongst cars and trucks on the interstate, bumping along the dirt roads of Radiator Springs and cruising the neon-lighted strip of a quaint town along Route 66. 

The music score is gripping, with a mixture of classical, country, and folk tunes – including a song from James Taylor, and the voice talents of well-known actors –and brings an added element of excellence to the movie.  There are even subtle cameos from cars that sound a lot like Jay Leno and Arnold Schwarznegger, and there are several guys from the real racing world lending their fame.

Larry the Cable Guy steals the show with his redneck humor (and yes, he does get to throw in just one of his famous "Get 'er done's"), while Paul Newman is perfect as the judge with a secret.  A personal favorite of mine is John Ratzenberger, who not only plays a great "Mack," but also has a fun shtick at the end where he gets to poke fun at himself and all the characters he's played in all the previous Pixar films.  So don't leave too early! As a matter of fact, you might want to just stay for the next show and see it all again because there's plenty of great amusement in "Cars" – for everyone from toddlers to teens to the tottering!
AUDIENCE:  Children and adults
CAUTIONS:
Drugs/Alcohol:  Beer depicted at races.
Language/Profanity:  "For the love of Christ" said at very end, as credits roll.
Sex/Nudity:  None.
Violence:  Typical G-rated animation violence such as car crashes; some slapstick violence.  Mischief shown in "tractor tipping," which is very reminiscent of "cow-tipping," a common redneck pastime.  The combine character could be scary for smaller children.