"Che" Has Fighting Spirit, But Is That Enough?
Christian Hamaker

Crosswalk.com Contributing Writer

Updated

Jan 21, 2009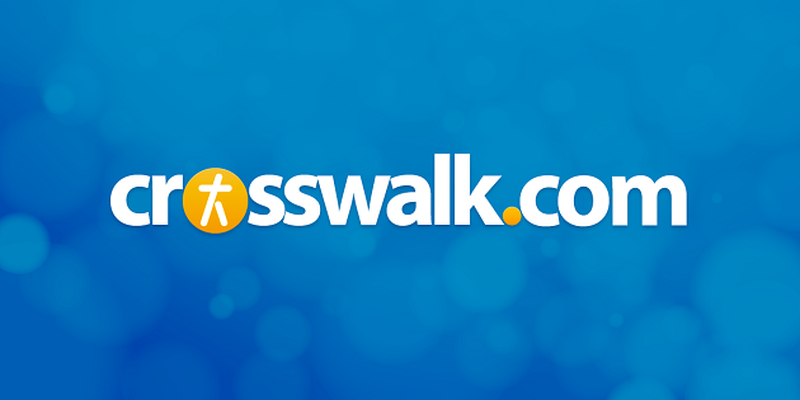 Release Date: January 16, 2009 (limited)
Rating: R (for some violence)
Genre: Drama
Run Time: 126 min. (Part 1), 131 min. (Part 2)
Director: Steven Soderbergh
Actors: Benicio Del Toro, Julia Ormond, Demian Bichir, Rodrigo Santoro, Yul Vazquez, Catilina Sandino Moreno, Franka Potente

A video on the Internet shows Director Steven Soderbergh facing a sometimes hostile audience during a Q&A session after a screening of his new film, Che.

"The Che that's portrayed is absolutely capable of the acts that people define him by who don't like him." Soderbergh tells the audience. "He's a murderer!" shouts an audience member frustrated by Soderbergh's justifications for his often dispassionate depiction of revolutionary Ernesto Che Guevara (Benicio Del Toro). "I have to present his point of view. It doesn't matter if I agree with him or not," responds the director.

The clip is of interest because it shows not only the director's mindset toward his material, but it also provides a flavor of audience expectations. The T-shirt wearing, Che Guevara-adoring college crowd will be looking for their version of a revolutionary hero, while anti-Communists will be looking to see if Soderbergh has shown Guevara's darker side.

What they'll discover is a long but involving story of a revolutionary leader—a movie that is easy to admire from arm's length, but never warm or easy to love. A story of triumph and despair, Che also is an account of survival against the odds. It's the tale of a leader, a man who rallies people to his cause, but as depicted in the film, remains somewhat remote. Partisans aside, it's possible that most Che viewers will not find a strong enough picture of Guevara to engender feelings of fairness or unfairness in its depiction of him—and perhaps that was Soderbergh's intention in making the film. But will such an outcome make anyone in the audience feel passionate about the film?

In Part 1 of Che, Guevara helps Fidel and Raul Castro (Demian Bichir and Rodrigo Santoro, respectively) overthrow the Batista regime in Cuba. After an opening sequence that shows the different regions of Cuba, we meet Guevara as he gives a May 1964 interview about his rise to power. The film flashes back to 1955 in Mexico City, as Guevara and a group of men devise their strategy to organize a coup in Cuba. The coup "must be based on principles," Guevara avers. Eighty-two men set out for Cuba in a leaky boat to engage in the fight, but only 12 survive to the revolution's end. Among them is, of course, Guevara—one of Fidel Castro's top lieutenants—and, we're told, "the brains behind the operation."

As Guevara helps orchestrate the overthrow of Cuba's governing regime, we learn that he's literate ("A country that doesn't know how to read and write is easy to deceive," he says), passionate about the place of peasants in Cuban society, and firm in his belief that "a true revolutionary is guided by great feelings of love." That doesn't stop him from executing people "when it is necessary," or from vowing to fight to the death against American imperialism. He also makes it clear that he wants to take the revolution to all of Latin America. Part 1 of Che ends with the revolutionaries' Cuban victory.

In the film's second part, Guevara exports his Marxist philosophy to South America, choosing Bolivia as the proving ground for his brand of revolution. We learn that Guevara disappeared in March 1965, shortly after the Cuban Revolution, and resurfaced in Bolivia. Early in Part 2, Fidel Castro reads a letter from Guevara stating that "in a real revolution, one either wins or dies." Having won the first revolution, the statement portends ominous things for his next undertaking.

The film never lets up from its inexorable course toward Guevara's death. The man himself acknowledges the very real possibility that his ragtag band of fighters in Bolivia might not live to see a victory like the one experienced in Cuba. "Some of us will die. Food will be scarce. We'll have to endure harsh weather. By the end, we will have become human waste. That's all I can promise you."

Though oppressive and downbeat in its themes, Part 2 of Che is more gripping than Part 1. The camerawork is rarely static, giving most shots an immediate, invigorating quality as the characters spend most of their time in the jungle, scraping to survive their own hunger pangs, as well as the Bolivian military, which is never too far away. Guevara also contends with asthma—he's mortal, and his time appears to be running out. Part 2 has scenes of tension and suspense that are missing from Part 1, and it gives voice to his Bolivian adversaries as they challenge Guevara's claims about whom he's representing in the fight and why. Even Guevara himself hints at the possibility that his mission and motives may have been misguided.

The film's closing moments may assuage the anger of some audience members looking for condemnation of Guevara in Che, but most viewers will leave the film befuddled, unsure of what to think of the man whose story takes more than four hours to tell. Che is nevertheless a film buff's dream in terms of cinematography, editing and the other behind-the-camera elements that go into making a film so much more than just its screenplay. It's a work of rigor and discipline that stands as a major achievement from a very talented filmmaker—not a traditional Hollywood entertainment or biopic, but a film that captures a revolutionary spirit far better than it does the essence of any one man.


Questions? Concerns? Contact the writer at crosswalkchristian@verizon.net.

CAUTIONS:
Smoking/Drinking: Some smoking.
Language/Profanity: Foul language spoken in Spanish and subtitled in English; taunts about a man's masculinity.
Sex/Nudity: None, but a fighter accused of raping a teenage girl is said to be worthy of death.
Violence: Revolutionaries declare that they are willing to fight to the death for their cause, and they do; much loading and firing of guns; several gun battles in which people are wounded and killed; an animal carcass is shown hanging upside down; a military commander orders air strikes in a civilian area, and the residents are shown running from the bombing area; a train is made to derail; rebels treat their wounded in the jungle; Che hits a stubborn horse; piranhas are said to have marred the face of a female corpse, but this corpse is not shown; a soldier hits Che in the face and spits on him.
Religion: A fighter says he has a saint watching over him and is immediately gunned down; a man about to be executed requests the chance to confess his sins to a priest, but is told a priest cannot be brought to him; Che explains to a Bolivian soldier that in Cuba there is no official religion, but many people believe in God.