Hungry for a Good Movie? Try Chef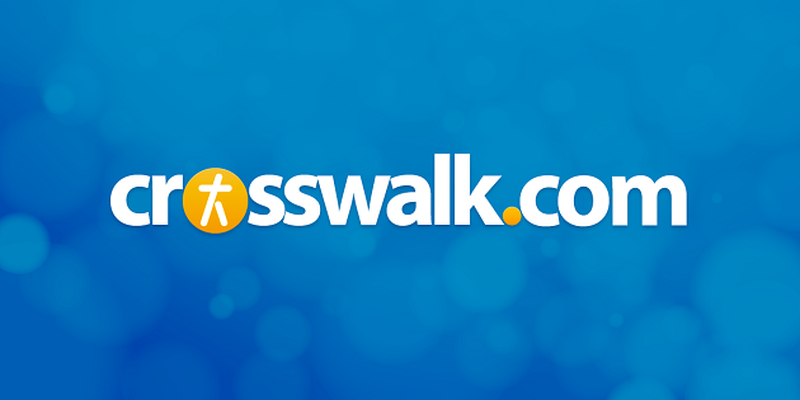 DVD Release Date: September 30, 2014
Theatrical Release Date: May 16, 2014 (wide)
Rating: R for language, including some suggestive references
Genre: Comedy
Run Time: 115 min.
Director: Jon Favreau
Cast: Jon Favreau, John Leguizamo, Bobby Cannavale, Dustin Hoffman, Scarlett Johansson, Robert Downey Jr., Sofia Vergara, Oliver Platt, Emjay Anthony
If you're a foodie in need of a funny movie, then I have the movie for you.
Chef, from writer/director Jon Favreau (Iron Man 2), is a warm-hearted winner. While it might not be the most exotic dish you've ever sampled, it's more than satisfying comfort food.
Carl Casper (Favreau) is a hard-working chef who's about to serve the most important meal of his career. Famous food critic Ramsey Michel (Oliver Platt, Frost/Nixon) is coming to his restaurant, and Carl is determined to impress him by whipping up some special courses for the seasoned food writer.
There's just one problem: even though Carl is bored with the restaurant's standard menu, his boss (Dustin Hoffman, Last Chance Harvey) insists that the chef stick to the familiar cuisine he serves night after night to uncomplaining customers. "Play your hits," the boss orders. No sweetbreads or anything that floats Carl's boat but leaves patrons cold.
Carl and fellow chefs Tony and Martin (Bobby Cannavale and John Leguizamo) reluctantly follow the boss's orders, but the plan backfires when Michel's review rips Carl's cooking. A Twitter war ensues between critic and chef—Carl's quick education in the use and perils of social media is central to Chef's narrative—and leads to an irreparable break between Carl and his boss.
At the suggestion of his ex-wife, Inez (Sofia Vergara), Carl travels with her to Florida so he can watch his son, Percy (Emjay Anthony), while Inez works. But Inez has an ulterior motives: She wants Carl to purchase a food truck and start his own business. Carl takes the plunge, employing Martin and, more important, Percy, who apprentices with his dad.
The rest of Chef is a road trip movie, with Carl and his crew driving the food truck from Florida to Carl's home in California, while Percy uses his Twitter expertise to draw crowds in each city they stop in along the way.
Chef is not great cinema—it has a TV sitcom feel at times—but it's eager to please and consistently enjoyable. What it lacks in gut-busting laughs it makes up for by not coming across as desperate in its attempts to make viewers to smile. The story plays out in a laid-back, familiar fashion, with plenty of delectable images to satisfy the foodies in the audience. Expect to leave the theater craving something to eat.
Chef isn't for all audiences. One character describes the kitchen as a place that's "hot, loud and has lots of bad language," and there's quite a bit of that in Chef, although nowhere near the level of crudity in most of today's mainstream comedies.
Favreau is the writer, director and star of Chef, and the movie excels chiefly because of his performance. Although he has appeared in numerous films, Favreau has been known in recent years more for his work behind the camera, including his direction of Iron Man and Iron Man 2 (he gives one of Chef's juiciest roles to Robert Downey Jr.). With Chef, he proves himself as a leading man, carrying the film without relying on raunchy gags or neurotic introspection. He's a likable performer without distinctive tics or trademark expressions. He simply surrounds himself with a strong cast and gives them space to carve out their own memorable, smaller parts.
Carl is a broken man in many ways in Chef, and the film shows how he regroups by following his passion and trying to reconnect with his distant son. Refreshingly, Carl is not bitter about his divorce nor angry with his ex-wife, and the film isn't about Carl finding new romance. If there's a message to Chef, it's one about vocation and calling.
"I wasn't the best husband, and I'm sorry if I wasn't the best father," Carl tells his son, who questions why his parents are divorced. But by cooking for others, "I touch people's lives, and I love it," Carl says.
If you see Chef, you might come away touched, too. It may not make for the finest dining, but it leaves you satisfied, without the need for antacids afterward.
Bon appetit!
CAUTIONS (may contain spoilers):
Language/Profanity: Lord's name taken in vain; several uses of foul language, including multiple uses of the f-word; reference to cleavage; "douche"; crude anatomical terms; a joke about having a "three way"; young boy is referred to as a "little gangster"' "piss"; "the hell you will"
Drinking/Smoking: Several people drink shots; smoking of tobacco and a joint; bar scenes include drinking and smoking; a character blames bad behavior on fact he was drinking the day it occurred
Sex/Nudity: None; cleavage shown; men reach into their pants to apply corn starch; a phallic gesture with a loaf of bread
Violence/Crime: A dead pig is butchered and its head removed; brief violent video footage
Religion/Morals/Marriage: Carl is divorced and has grown distant from his son; a man suspects his co-worker is lying to him about being pregnant with his child
Publication date: May 16, 2014