Children's Favorite Adapted in Horton Hears a Who
Lisa Rice

Crosswalk.com Contributing Writer

2008

14 Mar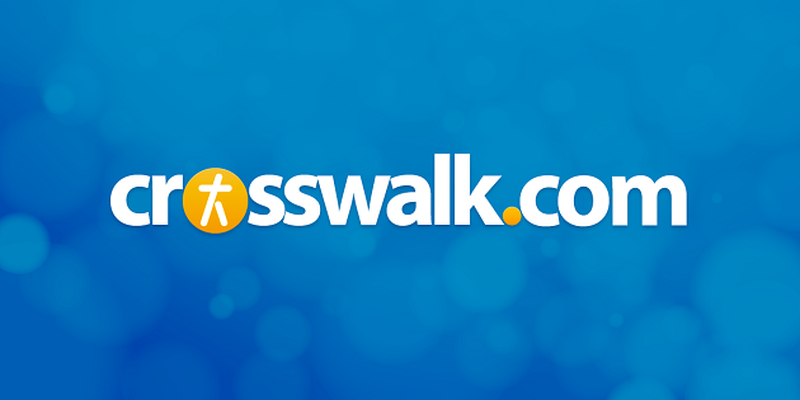 DVD Release Date: December 9, 2008
Theatrical Release Date: March 14, 2008
Rating: G
Genre: Kids/Family, Animation and Adaptation
Run Time: 85 min.
Directors: Jimmy Hayward and Steve Martino
Voices of: Jim Carrey, Steve Carell, Carol Burnett, Will Arnett, Dan Fogler, Isla Fisher, Jonah Hill, Amy Poehler, Jaime Pressly, Charles Osgood
Have you ever been in a theatre where you heard just as many adult chuckles as children's giggles? Dr. Seuss' Horton Hears a Who! is one of those movies that evokes such a spirit of across-the-board amusement.
The adults will enjoy the voices of actor favorites such as Jim Carrey, Steve Carell, Amy Poehler and Carol Burnett, while kids will enjoy the sweet story of an unlikely hero's quest to save the world. Well, one world, at least … one teeny, tiny world.
It turns out that the whole world of Whoville has a mayor (Carell), who is completely oblivious to the fact that they live on one speck of dust on one little drifting wildflower. They might have gone on that way indefinitely if it hadn't been for Horton (Carrey), who happens to find it and hear some teeny little sounds coming from the teeny world. (After all, elephants have giant ears for a reason, right?) Horton is ecstatic and gathers all the little jungle creatures around to hear the story.
Horton finds a way to converse with the mayor and soon proves to him that he and his whole town actually do exist within one little speck. But not to worry because Horton will take the wildflower up to a cave in the highest spot on the highest mountain in the jungle, where the little world will be safe forever. The mayor isn't so sure, so he runs to the city council elders and tries to inform them of their precarious predicament, but the elders won't listen. After all, nothing bad has ever happened in Whoville, and besides, it's time to make big plans for the town's anniversary party.
Meanwhile, Horton's protection of the flower is slipping. Mrs. Kangaroo (Burnett), a scary, controlling, fearful, suspicious mother who "pouch schools" her boy has gotten wind of Horton's wild tale about a world on a speck, and she's determined to squelch the nonsense. After all, it's dangerous to get kids imagining things because "imagination leads to rebellion against authority, and rebellion leads to anarchy!"
Mrs. Kangaroo makes it her quest to destroy the wildflower, and she even riles up the monkeys and a horrible vulture (Will Arnett) to fight on her team. Horton's mouse friend warns him that he has many enemies on his trail and must hurry to the high mountain. Horton tells the mayor the dire news. The mayor goes home to his wife and 96 children, spends a little time with each, and tries to come up with a plan. The only way that the micro-world will be saved is for the teeny little Who's to find a way to work together with the largest creature of the "real world's" jungle. As the clock ticks, Mrs. Kangaroo's rage rises and her evil plans escalate.
Based on the charming Dr. Seuss book from 1954, Horton Hears a Who! is a fun movie for all ages. The animation feels just like the book, and the screenwriting (with all of those in-between lines and side stories) is clever. At one point, the movie makes fun of anime cartoons as it spins off to Horton's dream sequence of being a super-hero. That part got big laughs from the kids. There are also clever side stories, like the fact that there are two "Vlad's"—one being a big, scary, multi-toothed vulture and the other being a sweet, fluffy bunny with a plate of cookies. The jungle creatures keep having to clarify which Vlad they're talking about. Really cute.
The acting is superb, and adults will smile as they hear some of their favorite voice-overs in the animals. There are a few places where the story drags a bit, but it's not enough to kill the fun.
The only negative is a subtle worldview issue. The "bad guy" is a homeschooling mother. The assumption is that it's dangerous to put your kid in the group because it could eventually lead to anarchy. As a homeschooling mother, I find the moviemaker's ignorance laughable. Thankfully, that's not a pervasive theme, and the other elements of the movie are quite inspirational. For example, as people of faith, it's good to think about how we, too, are just a speck in a world protected by a great big God who fights battles we can't even see in the realm surrounding us. We think we're so in control of our worlds, but one crushing blow from above could level us! Thank goodness our God is for us!
All in all, Horton Hears a Who! makes for some great family discussion on many levels and some terrific entertainment for kids and kids-at-heart.
CAUTIONS:
Language/Profanity: None.
Drugs/Alcohol: None.
Sex/Nudity: None.
Violence: Cartoon slapstick violence and scary images of a vulture, bad chimps who assemble for battle, and a perilous chase and animal attack.
Worldview: Homeschoolers are narrow-minded, fear-based, fun-and-imagination squelchers.