College Road Trip Well Worth the Ride
Lisa Rice

Crosswalk.com Contributing Writer

2008

7 Mar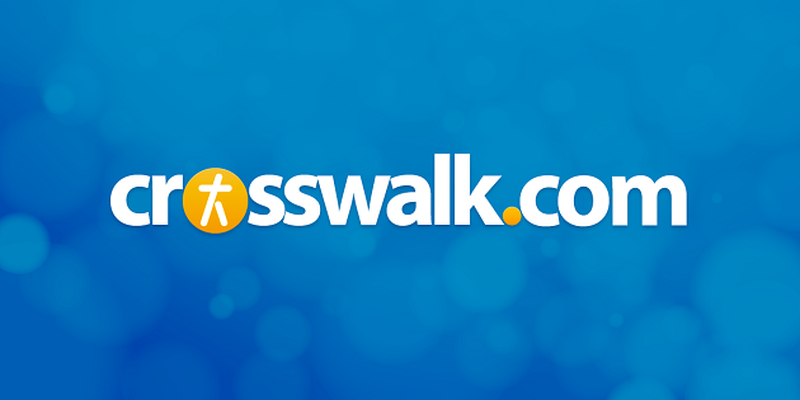 DVD Release Date: July 15, 2008
Theatrical Release Date: March 7, 2008
Rating: G
Genre: Comedy/Adventure
Run Time: 94 min.
Director: Roger Kumble
Actors: Martin Lawrence, Raven Symone, Donnie Osmond, Brenda Song, Kym Whitley, Eugene Jones III, Margo Harshman, Lucas Grabeel, Matthew Schlein
It is a rare and beautiful thing when a movie can truly capture the imagination of audiences ages three to seventy-three, but Disney's new College Road Trip manages to do just that. The packed screening audience—which included people of all ages and races—howled with laughter as they were thoroughly entertained by the movie's well-cast, hilariously relatable characters.
Chief James Porter (Martin Lawrence) is a cop … a good cop who prides himself on being up on the latest protective systems and methods. And his protective nature doesn't stop at the office. As a loving, doting father, he does everything in his power to ensure that his baby, Melanie (Raven Symone) remains in a nice cocoon of his love. Even her college plans fit nicely within his control.
Conveniently, Northwestern University is only a half-hour drive from home, and Daddy has things all arranged. The problem is, Melanie would actually like to attend Georgetown University, a nine-hour drive from home! She lands an appointment with the admissions board, and she and her girlfriends plan to take a road trip to the school. When the chief finds out about it, however, he moves heaven and earth to switch the plans—which now include him!
Much to Melanie's horror, her father pulls up in his police van, loads up her luggage, and heads out on the road with her. Melanie has a sick smile on her face. When the chief starts singing, encouraging her to join in, Melanie insists she doesn't remember "their song" (which makes Porter sad). But not to be deterred, he continues to try and engage his daughter in "deep, deep conversation."
Melanie is doubly ticked off when suddenly Dad pulls off the highway, and into the campus of Northwestern! He insists they have time for a little campus tour since they don't have to be at Georgetown for two days. On the tour, they meet Doug (Donnie Osmond) and his daughter, who are a hyper-excited, huggy, singing, preppy duo. They also meet a major hunk, Nick (Kristian Kordula), who offers to give Melanie a personal tour of the school. It takes a surprising turn, however, resulting in some hilarious antics between all the parties, but finally the trip to Georgetown resumes.
The next two days are filled with crazy accidents, the finding of a stowaway in the van, some happenstance meetings with various characters, a wedding crash, a sorority house crash, trouble with the law, and a major test of father-daughter trust. It will take some serious willingness on both parts to really listen to each other and choose flexibility and trust, in order to ensure the fulfillment of Melanie's college plans and future dreams.
College Road Trip is a fun and crazy ride in which families will be glad they're included. The production value is high, with many special effects, good editing, and clever screenwriting. The acting is spot on, and Donnie Osmond steals the show as the over-the-top, happy-clappy father. Martin Lawrence's character is so relatable to those who are contemplating sending their precious offspring into the world. The only problem is that the movie makes going away to college look so amazingly fun, that it might be hard to make a connection with those who are taking the stay-at-home or close-to-home higher ed route. (There really are benefits to that, too!)
What's refreshing is that finally there's a college movie that's not gross, crass or wild. Think about the college-themed movies of the recent past: Animal House, Revenge of the Nerds, Old School, Scent of a Woman, Rules of Attraction, etc. College just lends itself to portrayals of wild, drunken parties and crazy, sexual exploits with very little education happening at all!
In contrast, College Road Trip features Disney darling Raven Symone, who brings her That's So Raven (The Disney Channel) comedic chops to the big screen in their best form. It's all the humor and none of the crassness. At one point, her character gets to sing and dance and incite a busload of Japanese visitors to sing back-up on a rap song. Hilarious! And Donnie Osmond and his character's daughter get to perform some equally entertaining musical numbers (much to the Porter family's dismay), as the two families find themselves squished together in the same car for a whole day.
It's commendable that Disney targets the family so compellingly in this kind of movie. Even young kids will enjoy the film as it also features a young boy genius, his naughty pig, and their maddening escapades. The movie is precious, funny, and definitely a film to be supported by families. With our box-office dollars, we need to show that this is the kind of movie we want lots more of in theaters.
CAUTIONS:
Drugs/Alcohol: None.
Language: None.
Sex: None.
Violence: Comedic slapstick.
Worldview/Theme: Even the most loving, protective parents need to give up control, begin to trust, and release their children to become independent.