Comedy or Not a Comedy? That's The Dilemma
Christian Hamaker

Crosswalk.com Contributing Writer

2011

14 Jan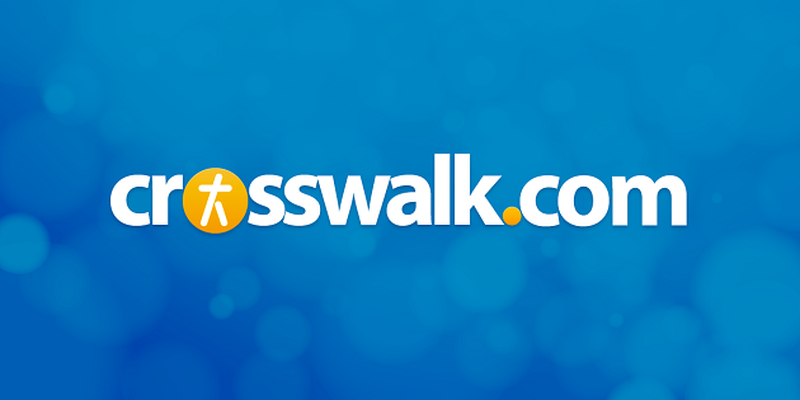 DVD Release Date: May 3, 2011
Theatrical Release Date: January 14, 2011
Rating: PG-13 (for mature thematic elements involving sexual content)
Genre: Comedy, Drama
Run Time: 118 min.
Director: Ron Howard
Actors: Vince Vaughn, Kevin James, Jennifer Connelly, Winona Ryder, Channing Tatum, Queen Latifah, Clint Howard

Ron Howard is known for powerhouse, Oscar-winning dramas like A Beautiful Mind and Apollo 13, but the actor/director has comedy in his bones. But he has trouble finding the right vehicle to share his comic skills.

Among the director's early efforts were Night Shift (1982), Splash (1984), Gung Ho (1986) and Parenthood (1989). But in the 20-plus years since those movies, the director's only attempted comedy films have been Edtv (1999) and an adaptation of How the Grinch Stole Christmas (2000) starring Jim Carrey—evidence that, perhaps, Howard's sense for good comedy material had deserted him.

Just when Howard and comedy seemed like a marriage that couldn't be saved, the director turned his attention to television—the medium that made him a star as an actor through years of exposure on The Andy Griffith Show and Happy Days—as executive producer of Arrested Development. Although the program never found a large audience during its broadcast run, it has since developed a devoted following on home video.

Skills sharpened by Development, Howard seemed primed for a strong return to feature-film comedy, so it's disappointing that The Dilemma, packed with likable actors, isn't one of Howard's better efforts.

The dilemma of the title is simple: What should you do if you discover your best friend's wife is cheating on him? The film introduces us to Ronny (Vince Vaughn) and Nick (Kevin James), college buddies and now business partners working on car-engine development. After much sweat and toil, they're on the verge of a major contract with Dodge.

Nick is happily married to Geneva (Winona Ryder)—or so it seems—while Ronny is happily dating Beth (Jennifer Connelly). But, a friend reminds Ronny, Beth has her limits. If he doesn't propose soon, she may leave Ronny.

Ronny isn't going to let that happen. He's on a roll professionally and has cleaned up his personal life with the help of Gamblers Anonymous. It's been 16 months and nine days since he last made a bet. So, he buys a ring and gets ready to propose to Beth, but before he can do so, he catches sight of Geneva, frolicking with someone other than her husband. Disturbed by the dawning reality that his best friend's marriage isn't all he thought it was, Ronny confronts Geneva but discovers that she won't be intimidated or forced into confessing her infidelity to Nick.

What's so funny about that scenario, you might be wondering. Not much, and that's the problem with The Dilemma, which is being marketed as a comedy. Beyond the buddy-comedy dynamic of Vaughn/James, The Dilemma is a rather serious story about romantic commitment, and the harsh realities of a crumbling marriage where intimacy between husband and wife is a fading memory.

Depending on one's expectations, that could prove yet another problem: Viewers hoping for a rowdy "buddy comedy" will be left wanting as Ryder, not co-leads Vaughn or James, has the meatiest moments among the Dilemma's actors. And then there's Channing Tatum—a hunk who's had major roles in a war drama (Stop-Loss), a mindless action flick (G.I. Joe: The Rise of Cobra) and a romantic weeper (Dear John)—who here shows a surprising deftness for comedy. Other supporting actors are less fortunate. Oscar-winner Connelly is limited to increasingly concerned looks and comments about Ronny, while Queen Latifah is saddled with outrageously suggestive dialogue (more awkward attempts for laughs) as a car consultant.

There's a serious story to tell in The Dilemma, but Howard and screenwriter Allan Loeb (Things We Lost in the Fire, The Switch) never find the right balance between light "guy comedy" and dark romantic drama. A moment of desperate prayer from Ronny is heartfelt, but comes late and is forgotten as soon as it's uttered—yet another underdeveloped story element in a film that's more often uncomfortable than it is enjoyable.

Will audiences respond? Two years ago, a little movie starring Kevin James was released over the Martin Luther King Jr. birthday holiday weekend. Paul Blart: Mall Cop went on to gross $146 million, shocking the industry and causing it to look more closely at the same weekend each January as a release date for a possible blockbuster. The distributor (Universal) of The Dilemma clearly hopes for a similar result to Paul Blart, but unlike that breakout hit, the release date for The Dilemma feels calculated: Bring 'em in over a three-day weekend and maybe they won't demand a better product.

As for Howard, we know that he won't be accepting any Oscars next year for this film. The good news is that he's readying the long-planned film version of Arrested Development, now scheduled for release in 2012. Perhaps his comedic instincts will be better served by that project than they were by this one.

CAUTIONS:
Language/Profanity: Ronny recounts a story that features a man who is completely naked; other verbal stories of deception; kissing; Ronny asks Nick to hug a company executive, and when Nick resists, says he's not asking him to "perform a trick on a Japanese businessman"; a joke about homosexuality; a comment that electric cars are "totally gay"; an early-model car is said to have "taken more virginities" than Frank Sinatra; Susan refers to her "ladywood"; a plea to "have sex with your words" and "bang your brain"; "Jesus"; "oh God"; "b-tch"; "d-mn"; "go-d-mmit"; "s-it"; "banging"; "screw you"; "swear to God"; "Jesus Christ"; Ronny tells a woman, "I'm not a pervert," and she replies, "Too bad"; the "f" word; Susan says it's "too bad" a character has never seen "Deep Throat"; "p-ick"; verbal references to a married couple's sex life; assertion that sex with a second cousin would produce "normal" kids; "a-shole"; a man in a photo extends his middle finger; Ronny is punched and kneed in the midsection.

Alcohol/Drugs: Bar scenes; drinking after toasts at a party; a character says, "I'd like to party and get high with you"; remembrance of a "booze night, a big bar night"

Sex/Nudity: A husband asks his wife if he's "burning" her "hard drive"; Ronny and Beth appear to live together outside of marriage; a couple of pats on the rear end; Geneva kisses a man who's not her husband; image of a man making a thrusting motion; Geneva says Nick hasn't slept with her for six months, and that he goes to erotic-massage parlors; an employee plays a virtual reality game where he grabs a woman and kisses her; remembrance of a one-night fling that "didn't mean anything"; Ronny photographs Geneva and Zip undressing; a side view of Geneva in her underwear and a view of Zip's rear end; a man admits to cheating on his wife.

Violence/Crime/Gambling: Ronny is a recovering gambling addict; Ronny wanders into a restricted area of an indoor garden and falls into a bed of poisonous plants; Ronny's body breaks out in several ugly rashes; a bleeding stomach; Zip and Ronny fight; Zip takes a bat to Ronny's car; a few body blows with the bat; Ronny uses a homemade blowtorch to threaten Zip.

Religion: Ronny convinces Nick that a company executive recently had a near-death experience, and Nick whispers in the exec's ear, "Your soul was too important to take"; Ronny prays and says he doesn't know if God is there.
Questions? Comments? Contact the writer at crosswalkchristian@hotmail.com.