Creativity of Ice Age Series Close to Extinction
Christa Banister

Crosswalk.com Contributing Writer

Updated

Oct 30, 2009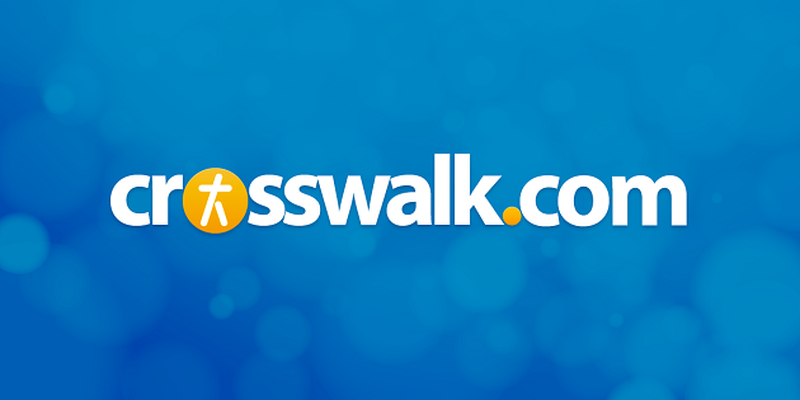 DVD Release Date: October 27, 2009
Theatrical Release Date: July 1, 2009
Rating: PG (for some mild rude humor and peril)
Genre: Family/Comedy
Run Time: 94 min.
Directors: Carlos Saldanha, Mike Thurmeier
Voices by: Ray Romano, Queen Latifah, Denis Leary, John Leguizamo, Simon Pegg, Seann William Scott, Kristen Wiig
Lacking the goofy humor and inherent charms of its predecessors, the creative team behind Ice Age: Dawn of the Dinosaurs decided that a smattering of 3-D action sequences featuring those prehistoric creatures would be enough to keep fans happy the third time around.
And while their efforts weren't a total bust, thanks to colorful animation, some cool CGI effects and a decent accompanying soundtrack, it's simply not enough to elevate the flick from mediocrity. In fact, these usually lovable characters have never seemed more mundane, whether it's Manny (Ray Romano) a neurotic wooly mammoth who's nervous about being a father or Diego (Denis Leary), a slightly depressed saber-tooth lion who fears he's losing his edge now that his friends are settling into domestic life.
Maybe the reason the movie feels so hum-drum is because these themes really don't resonate that much with the target audience. While it's perfectly appropriate for Kate and Leo to debate the merits of a suburban existence in a heavy drama like Revolutionary Road, this isn't exactly the stuff that kids worry about. Even the Pixar folks made sure to include kid-friendly dogs, brightly colored balloons and a funny, pint-sized sidekick in Up, a story that could've been way too serious without those light comedic touches.
The only bright spot in this otherwise dismal affair belongs to a silly, unfortunate looking sloth named Sid (John Leguizamo) with a serious case of baby envy. Now that his friends Manny and Ellie (Queen Latifah) are becoming parents, Sid longs to start a family of his own. Since there doesn't seem to be any cute female sloth counterparts roaming around, however, Sid opts for the next best option—adoption.
Of course, the three eggs that Sid eventually discovers already have a rightful owner. But that doesn't exactly deter him from loving and embracing them as his own. Excited about his new parental responsibilities, Sid even draws faces on the eggs with magic markers, names them and happily drags them along everywhere he goes—no matter how unwieldy they are. Well, until the huge Mama Dino emerges to spoil his fun and reclaim her babies—and their adoptive father, too.
When Manny hears that Sid is in trouble, "I told you so" is his immediate thought, given that he's warned Sid that taking those eggs was a bad idea. But with the less than gentle nudging of Ellie, Manny decides to save Sid from becoming the dinosaurs' dinner. With help from newcomer Buck (Simon Pegg channeling Johnny Depp as Captain Jack Sparrow from Pirates of the Caribbean), a swashbuckling weasel with a penchant with adventure, Manny, Ellie, Diego and a couple of precocious possums embark on a madcap search and rescue mission involving plenty of those larger-than-life prehistoric creatures.
Unfortunately, as the story shifts from the search for Sid to the random happenings of other animals in the forest, a strong sense of storytelling is lost in the process. In an attempt to keep even the most A-D-D kids and their long-suffering parents along for the ride entertained, there's simply way too much going on for no particular gain. Sure, what's happening looks appealing in terms of pure visuals, but there isn't much actual method to the madness. And again, a sense of humor would've definitely helped.
After all, when it comes to whether a kids' movie works or not, the kids themselves are always the best gauge. And these kids—a full house, no less—watching Ice Age: Dawn of the Dinosaurs on a Saturday morning weren't laughing. Not even at the scatological humor, which is usually good for at least a few chuckles, no matter how lowbrow. Instead, there was a whole lot of squirming in their seats, a sign that no matter how cool things look in 3-D, the story still matters, which is probably why the Ice Age franchise is a little too prehistoric and might consider extinction—or at least a reboot the next time around.
CAUTIONS:
Drugs/Alcohol: None.
Language/Profanity: None, but there are instances of rude scatological humor.
Sex/Nudity: There are a couple of homosexual innuendos about a caterpillar finally "coming out" and a scene where two male animals say they're feeling tingly when standing by each other
Violence: There are numerous scary moments when Manny and the crew are trying to rescue their friend and fend off the dinosaurs.


Christa Banister is a full-time freelancer writer, specializing in music, movies and books-related reviews and interviews and is the author of two novels, Around the World in 80 Dates and Blessed Are the Meddlers. Based in St. Paul, Minn., she also weighs in on various aspects of pop culture on her personal blog.
For more information, including her upcoming book signings and sample chapters of her novels, check out her Website.