Creed Packs a Franchise-Reinvigorating Punch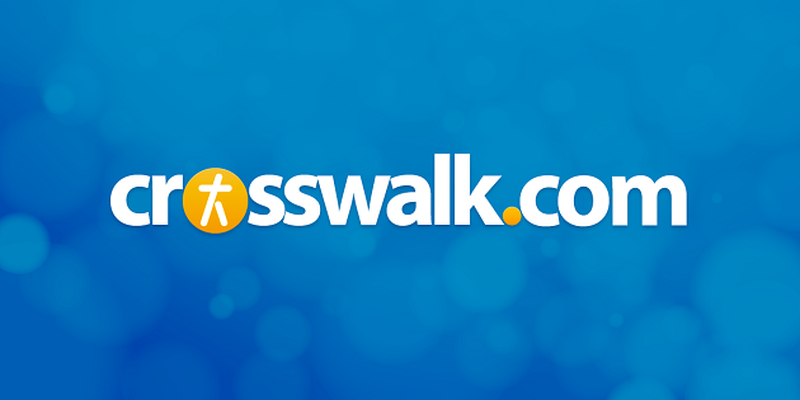 DVD Release Date: March 1, 2016
Theatrical Release Date: November 25, 2015
Rating: PG-13 (for violence, language and some sensuality)
Genre: Sports/Action/Drama
Run Time: 132 min.
Director: Ryan Coogler
Cast: Michael B. Jordan, Sylvester Stallone, Tessa Thompson, Phylicia Rashad, Andre Ward, Tony Bellew, Ritchie Coster, Graham McTavish, Malik Bazille
Since the original Rocky released the year I was born, I'm well acquainted with just how much time has passed. And because it's been nearly four decades, and there have been five Rocky sequels in the meantime, the idea of a seventh installment making its way to theaters just in time for post-turkey family viewing, well, it felt downright groan-worthy.
But if the packed house of enthusiastic fans at my screening were any indication, clearly I was in the minority. They were more than ready, ecstatic even, about the prospect of Mr. Balboa's return to the big screen, and clearly everyone involved with making Creed must've felt the same because it's surprisingly good.
When I say "surprisingly good," I don't even mean "surprisingly good" for a sports movie. Aside from a handful of clichés about the value of hard work and not giving up, a staple of the genre, Creed rises above the well-worn conventions and not only pays homage to the original with plenty of knowing winks and nudges but raises the bar with a solid storyline, memorable performances and yes, even a little existential food for thought.
Truth is, it may even be the best Rocky movie since Rocky.
As it turns out, Rocky's one-time arch nemesis who wound up becoming his best friend, the late Apollo Creed, fathered a son with someone who wasn't his wife. To honor the memory of her husband and the fierce boxer that so many loved and admired, Apollo's widow Mary Anne (Phylicia Rashad, Good Deeds) kept the news a secret. But when Apollo's young son, Adonis, wound up in the foster care system and was frequently getting into fights at a young age, Mary Anne decided to raise him herself.
In a posh, safe home in Los Angeles, Mary Anne tried to steer Adonis (Michael B. Jordan, Fantastic Four) away from his famous father's choice of profession, and by the looks of things, she'd succeeded. Adonis finished college and was working in corporate America, gaining promotions. What Mary Anne didn't know was Adonis really enjoyed the fights he was winning on the weekends in Tijuana. So without her blessing, Adonis ultimately decided that office work wasn't really his thing. He quit his job to become a professional boxer, and as much as she hated to do it, Mary Anne promptly showed him the door.
No doubt, Adonis could've used the fact he was Apollo's son to fast-track his way to scoring regular work in the ring. But there's something deep within him that wants desperately to make it on his own, so he takes his mother's last name and decides to forge his own path. But that doesn't mean Adonis won't reach out to one of his father's old friends for training (cue Survivor's "Eye of the Tiger").
Rocky (Sylvester Stallone) looks every one of his 69 years but is making the best of life without his beloved Adrian. He still runs the Italian joint that bears her name and despite receiving offers to train other promising boxers, he hasn't seen the inside of a gym in ages. In fact, when Adonis shows up and asks for help, Rocky is less than enthusiastic. But because he's Apollo's son, he reluctantly gives him a chance if Adonis is willing to give it everything he's got. Incidentally, this results in a few training exercises that should please faithful fans (yes, chickens are involved).
Not surprisingly, the cocky young buck and the seasoned, slightly grumpy fighter have plenty to learn from each other. And thanks to a script that doesn't always head in a predictable direction, it's fun to see Stallone not phone his performance in. He truly seems proud to be stepping back into the proverbial ring, and this story breathes new life into the beloved franchise as Rocky explores the ups and downs of getting older, losing loved ones and selflessly pouring your life into someone else's.
Under the skillful direction of Ryan Coogler, who re-teams with Michael B. Jordan from Fruitvale Station, everything from the well-choreographed fight scenes to the unique and skillful development of Adonis's relationship with Bianca (Tessa Thompson, Selma) feels fresh. And that, combined with strong acting and a compelling story filled with plenty of heart, is what makes Creed a total knockout.
CAUTIONS (may contain spoilers):
Drugs/Alcohol: Scenes in a club with social drinking
Language/Profanity: Several uses of sh--, an f-bomb and a smattering of other profanity. An exclamation or two of God's name.
Sex/Nudity: It's implied (and later confirmed) that Adonis and Bianca sleep together. Bianca asks Adonis how many women he's been with, and he skirts the topic by replying "next question."
Violence/Thematic Elements: Both as a kid and adult, Adonis gets into fights out of the ring. All the usual boxing action with repeated blows to the body and head. Adonis was the product of an affair his very famous father had, and he struggles with identity and wanting to make his own mark on the world. He also had to deal with his father dying before he was born. Rocky is diagnosed with cancer and forced to decide whether he wants to go the treatment route that he saw first-hand with his late wife.
Publication date: November 24, 2015