Dallas Buyers Club Will Win Acclaim but Lose Viewers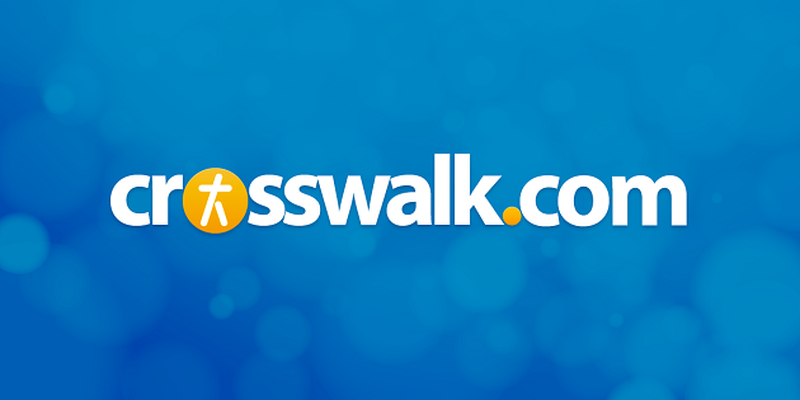 DVD Release Date: February 4, 2014
Theatrical Release Date: November 1, 2013 limited; expands through November
Rating: R (for pervasive language, some strong sexual content, nudity, and drug use)
Genre: Drama
Run Time: 117 min
Director: Jean-Marc Vallee
Cast: Matthew McConaughey, Jennifer Garner, Jared Leto, Denis O'Hare, Steve Zahn, Kevin Rankin, Griffin Dunne
There has been no greater career transformation in Hollywood recently than that by Matthew McConaughey (Mud). Long the laid-back beefcake of many a disposable rom-com, McConaughey's move to low-budget indies has been dramatic – even garnering its own nickname within the industry: The McConnaissance.
That stark career shift has appropriately piqued in his turn as Ron Woodruff in the fact-based AIDS drama Dallas Buyers Club, because it's as transformative a performance as we've seen in quite some time. On the surface you see it instantly: McConaughey let the 180-pound weight of his 6-foot frame plummet to around 120. But the transformation is not just physical, it's psychological. The depths he goes to internally match what we see externally. McConaughey is tapping his own personal well as deep as it goes, accessing every last shred of raw, desperate, and pure humanity that exists within him.
The movie does as well – and its own raw depictions make Dallas Buyers Club a very hard-R. Set in mid-1980s Dallas on the early curve of the AIDS epidemic, it exhibits Woodruff as a hard-living, hard-partying, sexually promiscuous rodeo bull rider. We see it all in detail – from bull pen quickies to coke-snorting three-ways (and more) – as Woodruff and his friends live a carnal, drug-fueled, trailer trash lifestyle (profanities are also constant throughout). This film is explicit, and intentionally repellent.
The only careless conduct Woodruff avoids is unprotected sex with multiple homosexual partners – which, at the time, was erroneously perceived as the sole way of contracting the HIV virus. So when he's diagnosed – and given thirty days to live – Woodruff's coarse homophobia erupts in violent denial. He's not only been given a death sentence but assumed to be a queer as well, a fact that causes all of his redneck friends to mock and disown him.
After research educates Woodruff on how his lifestyle led to HIV, he enters early pharmaceutical trials where AZT, DDC, and Peptide T were in their initial rounds of test study. Cell-killing AZT doses are administered to excessive, negative effect (but hospitals were handsomely reimbursed), so Woodruff becomes determined to find other options. That leads him to Mexico and non-FDA approved trial drugs not being pushed by the Big Pharma/FDA corrupt cronyism. These pills were saving lives, and so Woodruff orchestrates an international – and altruistic – drug ring to traffic them.
With a lawyer's help, Woodruff sets up the Dallas Buyers Club in such an ingenious way that he can distribute openly while avoiding prosecution. It's one gigantic hustle that has him going to the ends of the earth for supply while working through legal loopholes to meet demand. Joining him are unlikely allies: Rayon (Jared Leto, Alexander), who is not simply gay but transgender, and Dr. Eve Saks (Jennifer Garner, The Odd Life of Timothy Green) who is skeptical of the skewed testing by the money-driven corporate/government alliance.
This is not a flat feel-good David vs. Goliath story. Even as Woodruff finds success both in his schemes and his health, his efforts on both fronts also fall two steps back a number of times along the way. As the FDA find his actions a threat, they devise new ways to regulate. And as the non-approved (but not illegal) drugs add years to Woodruff's life, they merely pause symptoms rather than cure them. The effects of AIDS often roar back instantly – a recurring blindside incarnated through a mix of woozy camera work and a piercing high-pitched tone. We don't simply recognize when Woodruff is hit with a debilitating relapse; we feel it.
The simple perfection of that creative touch is a great example of how effective Jean-Marc Vallée's direction is across the board. Vallée (The Young Victoria), a French-Canadian, immerses us in the Texas and rodeo/redneck culture as if he were a native – depicting it with authentic grit, not in caricatured strokes. He also allows for single, private moments that – while not necessary to the plot – reveal everything about Woodruff and his internal struggle.
The screenplay is solid, offering up compelling studies of both people and history. Though many scenes could fall into "Movie of the Week" melodrama, the material is elevated to a visceral immediacy that never feels contrived. On the contrary, the movie carries a consistent series of well-metered wallops, both explosive and intimate. It's tightly structured but almost never forced – and even those rare spikes of histrionics are, at worst, fleeting.
McConaughey's supporting cast finds the full expression of their characters despite most filling archetypal slots. After a pseudo-sabbatical from acting to start a family, Garner returns to the screen exhibiting her particular talent of allowing strength and resolve to co-exist with vulnerability. And as Woodruff's business partner Rayon, Leto inhabits the role beyond the effete drag queen surface. He embodies Rayon's mix of kindness, selfishness, and vices, not just his gayness. Oscar nominations for Leto and McConaughey in the Supporting and Lead Actor categories (respectively) are all but assured.
Dallas Buyers Club is the most arresting and revealing AIDS drama in the twenty years since Philadelphia, and is arguably better – never succumbing to maudlin Oscar-bait moments despite countless opportunities to do so. It's entirely unvarnished, and will often offend conservative sensibilities, but its perspective is also a challenge to conservatives and liberals alike who may believe in being a champion for the lepers on the fringe but too rarely are.
CAUTIONS (may include spoilers):
Drugs/Alcohol Content: Cocaine is snorted in several scenes. Beer, alcohol, and liquor consumption is seen, as is cigarette smoking. Helpful drugs are also taken (as pills and through syringes), but in a context that while not illegal is not FDA approved.
Language/Profanity: The full gamut of profanities is pervasive throughout, and on occasion also includes rather coarse sexual slang. The f-word epithet for "homosexual" is also used several times.
Sexual Content/Nudity: Hard-R sexual content is seen largely upfront in the film's first act, and explicitly. Woodruff has sex with two women in an empty rodeo bull pen (shot in facial close-ups). Woodruff has three-ways in his trailer home with two women; full female nudity is seen, as is rear male nudity, and sexual activity and positions. He shares the women with another male friend as well. Drugs are also consumed in these scenes. After that first act, some scenes of sexuality and nudity also recur on occasion, including strip club/stripper scenes with female nudity and one moment of sexual intercourse. A brief porno scene is seen on a television. Nude female photos are seen on a wall. A man is heard (but not seen) masturbating to those images. Rear male nudity also seen in hospital settings, through an open hospital robe. Homosexual characters in various scenes, including a Gay bar where men are intimately close. Brief homosexual kissing.
Violence/Other: Guys get into scuffles and fights, but nothing overly graphic. One moment of a man's arm caught in machinery; bloody, but not gory. Seeing the deteriorating effects of AIDS, including raw skin abrasions and vomiting of blood.
Publication date: November 15, 2013