Damon Weighs in with Great Performance in The Informant!
Christian Hamaker

Crosswalk.com Contributing Writer

Updated

Apr 18, 2013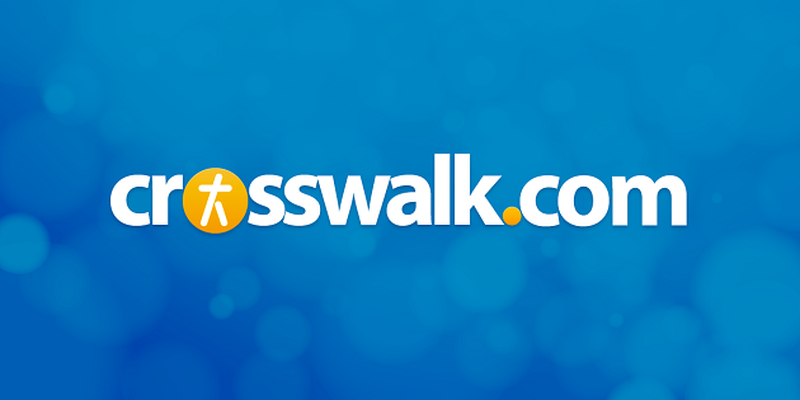 DVD Release Date:  February 23, 2010
Theatrical Release Date:  September 18, 2009
Rating:  R (for language)
Genre:  Comedy
Run Time:  108 min.
Director:  Steven Soderbergh
Actors:  Matt Damon, Scott Bakula, Joel McHale, Eddie Jemison, Melanie Lynskey, Tom Papa, Rusty Schwimmer, Scott Adsit, Thomas F. Wilson, Ann Dowd

As whistle-blower Mark Whitacre in The Informant!, Matt Damon is 30 pounds heavier than he was as Jason Bourne in The Bourne Identity, so it's appropriate that The Informant! is a weightier film. But it ain't heavy.
Adapted by Scott Z. Burns, the same writer who helped to re-energize Damon's acting career by successfully adapting Robert Ludlum's Bourne Identity for the big screen, The Informant! is about a serious subject—corporate and personal greed—but so filled with laugh-out-loud moments and an unexpected, offbeat comic spirit that the film's moral lesson is as surprising as it is damning.
Whitacre is a rising star at agribusiness giant Archer Daniels Midland (ADM), the 44th ranked company in the Fortune 500. When a secret leaks out about ADM's use of the additive lysine, Whitacre's co-worker fears the incident "might turn us into number 45." The FBI is called in, but Whitacre, instead of simply supplying the bureau with information to pursue a possible ADM mole, accuses ADM of price-fixing. The allegation launches a years-long investigation that leads to convictions against the firm, but which exposes Whitacre as well.
Whitacre's murky agenda in blowing the whistle on his company only gradually becomes clear, but it's apparent early on that something about Whitacre is amiss. Burns' clever script takes us inside Whitacre's mind, which is full of random thoughts and off-point observations about avocados, wool and retail sales. He agrees to wear a wire for the FBI and arrange meetings that are secretly filmed—but nearly gives the game away by staring at the hidden camera.
However, Whitacre is more than a mere space cadet. He's into full-blown fabrication, and his motives puzzle the FBI agents (Scott Bakula and Joel McHale) assigned to work with him. Is he trying to impress a mistress? Is he a drug addict? And why does he keep talking about his future prospects with ADM even as he prepares to bring down the company?
The lessons of the film are obvious by the conclusion of the story, yet The Informant! never turns into a sermon. Despite the potential for heavy-handedness, the film has a jaunty spirit, due in part to an evocative Marvin Hamlisch score. The fun also comes in discovering, along with the FBI agents, that Whitacre is both dumb and also possibly "playing dumb"—he's both buffoon and cipher. Damon's terrific performance keeps us guessing about Whitacre and his motives through much of the movie. It doesn't matter that, for a time, the cops are played for fools. Eventually they figure out Whitacre's game and see to it that all guilty parties are punished.
The Informant! represents a return to commercially appealing films for director Steven Soderbergh. Last year, Soderbergh's two-part Che was largely ignored by audiences, as were the director's other recent films like The Good German, Bubble and The Girlfriend Experience. The Informant! matches Soderbergh with the star of his wildly successful Ocean's movie series, but instead of celebrating suave criminals, The Informant! metes out justice.
Whitacre's feigned ignorance as to his motives in the scandal may leave some viewers scratching their heads, wondering why he engaged in the behavior depicted in The Informant! and what he hoped to gain through it. The Bible suggests an answer: "Whoever loves money never has money enough; whoever loves wealth is never satisfied with his income. This too is meaningless." (Ecclesiastes 5:10) The writer of Hebrews says, "Keep your lives free from the love of money and be content with what you have, because God has said, 'Never will I leave you; never will I forsake you.'" (Hebrews 13:5)
Faith does not appear to be a part of Whitacre's life, but greed is a major part. In that, Whitacre's life serves as an example for others, and reminds of these other inspired words: "What good is it for a man to gain the whole world, yet forfeit his soul?" (Mark 8:36)

Questions? Comments? Contact the writer at crosswalkchristian@verizon.net.
CAUTIONS:
Language/Profanity:  "J-sus";"s"-word; multiple variations of the "f"-word; "p-ss."
Smoking/Drinking/Drugs:  Speculation that Whitacre is putting money "up his nose"; some drinking.
Sex/Nudity:  None, but a comment about men who buy girls' panties.
Violence/Crime:  Price-fixing and stealing of corporate funds; "garden variety greed" is the explanation of one character's crime.
Marriage:  Whitacre's co-worker claims a woman's marriage won't last; speculation the Whitacre is having an affair.
Lying:  At the heart of the film is a character's compulsive lying; he claims not to know why he engages in deception.