Uneven Dark Places Definitely Goes to Some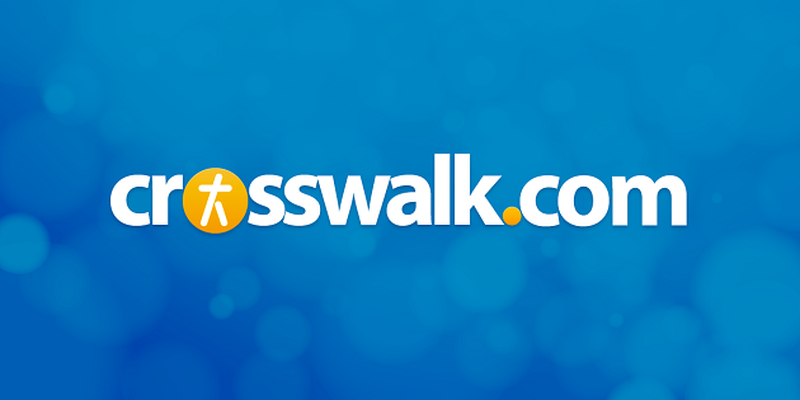 DVD Release Date: October 6, 2015
Theatrical Release Date: August 7, 2015
Rating: R (for some disturbing violence, strong language, drug use, and sexual content)
Genre: Mystery / Thriller
Run Time: 113 min
Director: Gilles Paquet-Brenner
Cast: Charlize Theron, Nicholas Hoult, Christina Hendricks, Tye Sheridan, Chloe Grace Moretz, Corey Stoll, Andrea Roth
With the success of Gone Girl – first as a bestselling novel, then as a blockbuster movie – it was inevitable that author Gillian Flynn's previous two works would be adapted to the screen. Her second book, Dark Places, is now also her second movie, and a passion project for producer and star Charlize Theron.
It's the sort of twisted-but-substantial thriller you'd expect from Flynn, as well as the kind of deep character excavation that Oscar-winner Theron has delivered before. Unfortunately, despite a compelling mystery and psychological profile, Dark Places grows lazily manipulative and sporadically gratuitous as it builds toward a stock heroine-in-danger climax that seems lifted straight out of a Lifetime TV movie.
One thing that can definitely be said in its favor: Dark Places is appropriately titled (and rated). Not only is this the story of a traumatized, down-and-out woman – Libby Day (Theron, Mad Max: Fury Road) – who's forced to revisit and confront the 25-year-old mass murder of her rural Kansas family, but the key suspect's dabbling in Satanism is a spiritually disturbing and sensationalistic layer. The tone is appropriately sober, even heavy, but sometimes overbearing.
As the youngest daughter and sole survivor of the murders for which her oldest brother Ben (Tye Sheridan, Mud) was convicted, Libby grew up in the center of a media storm fueled by an all-too-familiar fascination with grisly crimes. The telling – and selling – of her life story provided financial security well into her adult life, but with cultural curiosity waning, Libby – too dysfunctional to have made a normal life or career for herself – is desperate for any means of support, which includes exploiting what little traction her tragedy has left with bizarre groups in fringe circles.
One such group is called The Kill Club, a society of crime fanatics who spend their free time trying to solve cold cases and suspicious convictions. This club, while mingling within a broader seedy subculture of crime groupies, is actually composed of serious people: ex-cops, detectives, and criminologists, some highly educated. They believe Ben's conviction was railroaded by circumstantial – rather than hard – evidence, and the boy was a convenient scapegoat for the prosecution. Despite Libby's own eyewitness testimony to her brother's guilt, the Kill Club hires her on a three-week stipend to help them with their investigation, sending Libby on a journey that summons up old demons, fears, and repressed memories, all leading to shocking conclusions.
At its best, Dark Places works like a fictionalized version of NPR's enormously popular Serial podcast. It's most credible when working as a character study of Libby, or looking at society's attraction to the macabre, as well as in flashbacks that showcase Christina Hendricks (God's Pocket) as Libby's noble-but-struggling single mother, and even as a tightly-constructed, keep-you-guessing whodunit. It starts to fall apart, however, as it gives us conflicting perceptions – that border on bipolar storytelling – of Libby's brother Ben, along with how far it depicts Ben's Satanic pursuits before making them red herrings.
Further muddying the mystery is the portrayal of the adult Ben (Corey Stoll, Ant-Man), who's patiently serving a life sentence even as he maintains his innocence. His gracious demeanor makes no sense in comparison to the dark and evil flashbacks; no attempt is made to reconcile this disparity, and Ben's lack of desire to appeal his sentence is a particular head-scratcher. His reasons (when we finally learn of them) for his self-imposed incarcerated cross-bearing are meant to make him noble, but they only serve to make him stupid, even irresponsible.
And then there's the finale. Even though the bulk of the plot is well-constructed as it judiciously doles out plausible suspects, the ultimate revelation of who committed the murders – and why – ends up doing a grave disservice to the movie on a couple of levels. First, while the story obsessed over several candidates, it cheaply marginalized the actual guilty parties; and second, it foolishly and fruitlessly weakened strong, admirable, sympathetic characters in the process.
Dark Places is the follow-up project to well-received work by the film's three central talents: Theron is coming off raves for Mad Max: Fury Road; Flynn's aforementioned Gone Girl movie was a cultural phenomenon in 2014; and Hendricks shows well in her first major role since her iconic television series Mad Men wrapped in May. Yet for as strong, potent, and involving as Dark Places is for much of its arc, the fact that it's all wrapped up in the contrived peril of a campy, eye-rolling, fight-for-life climax leaves us facing a rather pulply, melodramatic way to make all of the pieces fit together in the end.
CAUTIONS (may contain spoilers):
Drugs/Alcohol: Instances of smoking cigarettes. Drinking of liquor in a bar. Underage alcohol consumption and pot smoking. Illicit drugs are snorted.
Language/Profanity: Profanity used throughout, although not pervasively. The F-word is most regularly used, along with the S-word. A use of the B-word. Two instances of the Lord's name in vain. The vulgar C-word term is used.
Sexual Content/Nudity: A teen boy and girl kiss passionately, begin to undress. We hear the sounds of their sexuality activity, off-camera. A strip club scene with partial female nudity. A verbal description of oral sex.
Violence/Other: Various depictions of Satanism, all by teenagers: Satanic symbols, images, and writings, some philosophies espoused. One scene of three people raiding an animal pen on a farm, and then killing the animals, as an expression of Satanic ritual (it's bloody and scary, but the specific violent acts occur just out-of-frame). Several scenes/moments of bloody gun violence, including the systematic killing of a family, including children. A stabbing occurs. Assault with a rock to the head. Several scary scenes involving life-threatening situations. A girl is violently choked. Another woman is violently intimidated.
Publication date: August 6, 2015