Debauchery, Decadence Rule in Rock of Ages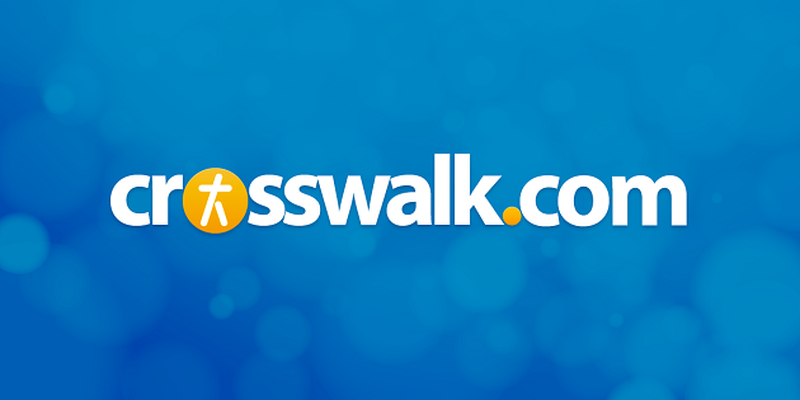 DVD Release Date: October 9, 2012
Theatrical Release Date: June 15, 2012
Rating: PG-13 (for sexual content, suggestive dancing, heavy drinking and language)
Genre: Musical/Comedy
Run Time: 123 min.
Director: Adam Shankman
Actors: Julianne Hough, Diego Boneta, Tom Cruise, Alec Baldwin, Russell Brand, Bryan Cranston, Catherine Zeta-Jones, Paul Giamatti, Malin Ackerman, Mary J. Blige, Will Forte
Love him or loathe him, one thing's for sure: no one can say that Tom Cruise (Mission: Impossible Ghost Protocol) didn't fully commit to his role as an aging rock star in the manner of Axl Rose in Rock of Ages.

A startlingly intense presence draped in faux fur, tattoos and groupies with the requisite eyeliner and wide headband to keep all that greasy hair out of his face, Cruise ends up stealing every scene he's in as the thoroughly smarmy Stacee Jaxx. And while he probably won't score a GRAMMY nomination for his vocal stylings any time soon, he definitely holds his own as he performs everything from Bon Jovi's "Wanted Dead or Alive" to Def Leppard's "Pour Some Sugar on Me."

But aside from reviving the guilty pleasure tracks from the era of decadence and showcasing just how awful '80s fashion was (overly hair-sprayed bangs and neon, anyone?), what exactly is the point of Rock of Ages? After all, thanks to "Glee," Journey has already earned plenty more royalties for "Don't Stop Believin'" and it's highly doubtful that anyone's been demanding a reprise of Starship's "We Built This City."

While the poster bills the movie as "nothin' but a good time," and there's certainly nothing wrong with that in these lazier summer months, Rock of Ages doesn't even live up to that promise most of the time. It's certainly not something you'd feel comfortable watching with your whole family, thanks to an abundance of strippers and sexual content that pushes the PG-13 limit into even sleazier territory. If anything, the film comes across as nothing more than a cheap opportunity for humor aimed at the lowest common denominator and an opportunity to watch A-listers give karaoke their best shot.

As for the actual story, don't expect anything resembling light social commentary or even satire, which would've worked well considering some of the '80s' more ridiculous aspects, either. Centered around two green-around-the-ears twenty-somethings who recently moved to Los Angeles in search of stardom, Drew (television actor Diego Boneta) and Sherrie (Julianne Hough, Footloose) meet cute in true romantic comedy fashion when Sherrie's suitcase is stolen not long after the Tulsa native left the Greyhound station.

And then in practically two seconds flat, Drew and Sherrie are now co-workers at the Sunset Strip mainstay, the Bourbon Room, which is patterned after the famed Whiskey A Go Go. Waiting tables as they patiently wait for their respective big breaks, the club's owner Dennis (Alec Baldwin, It's Complicated) is in desperate need of a break, too. As it turns out, he's majorly short on cash and is now forced to turn to his famously unreliable friend Stacee Jaxx to help keep his business from going under.

In a concert that's billed as Stacee's band's last show before he embarks on a solo career, practically everything that can go wrong does. Not only does Stacee's opportunistic manager (Paul Giamatti, The Ides of March), snag all the show's proceeds for himself, but Drew wrongly assumes that his sweet little Sherrie has slept with Stacee. Really, the night's only positive outcome is that Stacee's manager believes Drew is a real star. Flattering him with all kinds of promises of fame and fortune, he tells Drew that all the biggest successes have broken hearts. So Drew promptly kicks Sherrie, not to mention waiting tables, to the curb for good.
As for the rest of the story, well, it plays out in totally predictable fashion. Basically if you've ever watched a movie before or even (gasp!) read a book, you'll know exactly how the plot plays out beat for beat. Truth be told, the only real surprises in Rock of Ages is how low the writers are willing to stoop for a laugh.

That's not to say that Rock of Ages doesn't have its funny moments, particularly if you're a child of the '80s. But if you're contemplating the best way to beat the heat for two hours this summer, the film's nostalgic factor and some decent performances from the leads are about all Rock of Ages has working in its favor. Good taste, meanwhile, is in dangerously short supply.

CAUTIONS:
Drugs/Alcohol: No drug use, which is surprising in a movie about rock 'n' roll, but social drinking is plentiful throughout. Stacee Jaxx is seldom without a bottle of scotch and drinks heavily throughout.
Language/Profanity: All the usual suspects are used throughout, including one "f" word and several instances where God's and Jesus' names are misused. There's also rude scatological humor, plus a middle finger is also extended on a couple of occasions.
Sex/Nudity: Rock of Ages is heavy on the sex—and sexual innuendos. Stacee always tends to wake up with three or four scantily clad women lying on top of him. In one scene, he's wearing pants with the backside mostly missing. The camera zooms in on his codpiece repeatedly. There are two rather crass sex scenes involving Stacee and Constance (one involving the simulation of oral sex on Constance [Malin Akerman]), and she eventually winds up pregnant by film's end. Patricia Whitmore's (Catherine Zeta-Jones) high-profile politician husband is cheating on her, and we see him and his mistress in the heat of passion on two occasions (one takes place in a church's back room while his wife is in the nearby sanctuary). In one scene, Mr. Whitmore's (Bryan Cranston) mistress pulls down his pants and slaps him repeatedly on his backside with a stick. In flashbacks, we see that Drew and Sherrie also slept together (she's shown in her bra and panties). There are also several scenes in a strip club where we see the girls, including Sherrie at one point, working the poles in very skimpy attire. Men regularly slap the girls' backsides and make inappropriate comments as they work. Stacee has a thing for randomly grabbing women's breasts (we see him grope Sherrie's and a couple of other women's as well) and kissing with lots of extra tongue-licking (yeah, it's as gross as it sounds). Dennis and Lonny (Russell Brand) apparently have unrequited romantic feelings for each other and make several flirty gestures toward each other that eventually result in a kiss.
Violence: Scotch bottles are thrown at people. Stacee urinates on his manager. Picketers are harassed.

Christa Banister is a full-time freelancer writer, specializing in music, movies and books-related reviews and interviews and is the author of two novels, Around the World in 80 Dates and Blessed Are the Meddlers. Based in Dallas, Texas, she also weighs in on various aspects of pop culture on her personal blog. For more information, including her upcoming book signings and sample chapters of her novels, check out her Website.