Despicable Me 2 Delivers More Than Expected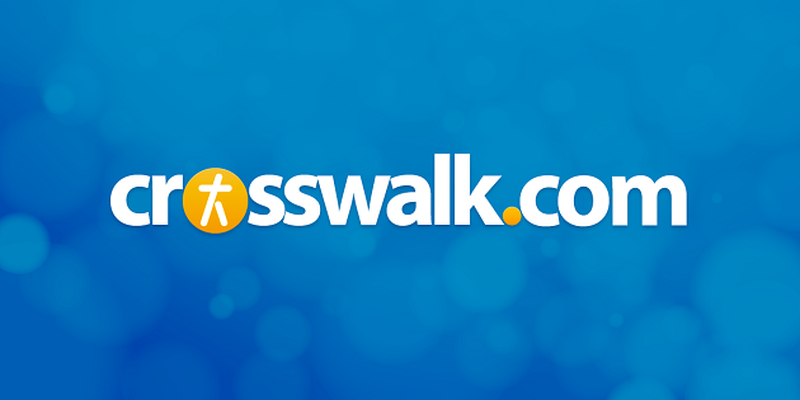 DVD Release Date: December 10, 2013
Theatrical Release Date: July 2, 2013
Rating: PG
Genre: Animated comedy
Run Time: 98 minutes
Director: Pierre Coffin, Chris Renaud
Cast: Steve Carell, Kristen Wiig, Benjamin Bratt, Miranda Cosgrove, Russell Brand, Ken Jeong
Summer is usually a time for cheap movies; scattered among the major blockbusters one can find a number of low-brow comedies, pointless action flicks, and unwanted sequels. Despicable Me 2, at first glance, appears to be the latter. After all, the first movie was a middling hit, and didn't seem to justify a second installment. However, the film's latest story arc turns out to deliver a lot more humor than I expected.
Following the events of the previous film, Gru (Steve Carell, Dan in Real Life) has retired from his life of super-villainy and become a full time parent to daughters Margo, Edith, and Agnes. Despite his army of minions helping him through the new role of single Dad, Gru's neighbors have begun pressuring him to enter the dating world. Enter agent Lucy Wilde (Kristen Wiig, Bridesmaids), a beautiful and eccentric member of the Anti-Villain League, who forcibly recruits Gru into helping her track down a super-villain. Since Gru knows how a villain thinks, he should be able to narrow down the AVL's list of suspects. So, after setting up base in a new secret compound (a cupcake shop named Bake My Day), the group begins surveillance on their top suspects: a hair stylist, a salsa chef, and a shady florist.
Hilarity ensues as they progress, complete with high-tech gadgetry and plenty of romantic angst. We learn Gru has always found it difficult talking to women after an embarrassing experience in his youth. While his attraction to Lucy isn't immediate, the agent's bubbly attitude becomes the perfect foil for Gru's dour disposition, and the two soon hit it off. Gru's adopted daughters also come into play at certain moments in the film, but this time around they are mostly relegated to supporting characters. Though the ending is never in doubt, Gru and his companions still manage to turn the journey into a great adventure.
It's a solid plot line to be sure, but Gru's blossoming love life is just a vehicle for the films true virtuoso performances. The real stars of the show are, of course, none other than the minions. These lovable, gibbering, yellow pods take an active part in all of the movie shenanigans. Whether it's working in Gru's underground lab, or trying to help their boss overcome his cold feet, these little guys are an indispensable part of the Despicable universe. The movie took a risk in giving them a much larger role in the sequel, but it's safe to say things have worked out in their favor.
CrosswalkMovies.com: Despicable Me 2 Review from crosswalkmovies on GodTube.
Despicable Me 2 is, plain and simple, a kid's movie, and it's a lot of fun to watch. The colors are bright, the laughs are many, and the plot is so ridiculously wonderful that you can't help but enjoy yourself. Younger audiences will easily become entrenched in the first five minutes, and even adults may find the movie more entertaining than they expected. Some of the jokes can be rather bawdy, and the movie leans heavily on slapstick violence, but it is all handled with the same playful attitude as a Tom & Jerry cartoon.
While parents of small children should be aware of the more colorful jokes (see Cautions below), they should not be too concerned about them. Despicable Me 2 manages to repeat its first act with a good deal of animated charm, and it fully embraces the silliness of its own performance. Whether you're a family searching for your next movie night or just looking for a little humor, Despicable Me 2 is one summer movie that should not go overlooked.
CAUTIONS (may contain spoilers):
Language/Profanity: The AVL's director is named Silas Ramsbottom, which is played for a laugh, and which Gru misremembers as "SheepsButt."
Drugs/Alcohol: A man takes a shot of Mexican alcohol; Lucy implies that a woman is drunk; a purple serum turns rabbits, minions, and humans into hairy, purple mutants.
Violence: The majority of the film's humor is slapstick, mostly at the expense of Gru and his minions. The violence is cartoonish, and no one is ever seriously hurt. Some of the antics include but are not limited to: being hit by a car, attacked by a chicken, tasered, burned, bludgeoned, falling down stairs, zapped with a variety of machines, and riding a shark into a volcano while on top of a rocket carrying dynamite (I am not joking).
Sex/Romance: The film contains a surprising amount of bawdy humor but like the violence it is cartoonish and never goes too far. Gru dresses up as a fairy princess when an actress cancels; Agnes says she knows what makes Gru a boy…his bald head! (not a euphemism); Gru is shown in swim trunks; Gru wears a device that makes it look as though he's having sex with objects; a man and woman perform a Cha Cha, a man shows off a tattoo on his chest, Margo dances with a boy, a woman is shot in the backside with a moose tranquilizer; minions are seen dressed as a French maid, hula dancer, and impersonating various women; one of the minions' bare backsides is briefly shown; a minion pole dances while clothed; a group of minions perform a rendition of The YMCA while dressed as The Village People; Gru and Lucy get married
Morals: Dr. Nefario says he misses being "evil"; Gru has given up a life of super villainy; the AVL is not interested in people who simply "rob or kill"
Ryan Duncan is Entertainment Editor for Crosswalk.com.
Publication date: July 3, 2013